The Green Sheet Online Edition
August 26, 2019 • Issue 19:08:02
Overcome merchants' frustration in four steps
By Jeff Fortney
TouchSuite LLC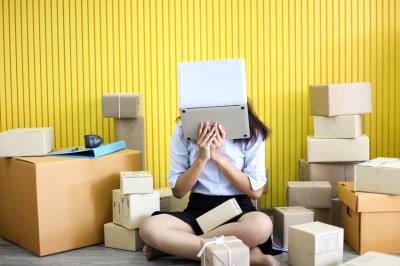 Frustration. It's an all too common emotion. We've all felt it. Merchants, too. Frustration starts in various ways. We become frustrated when assembling an item we find a part is missing (especially on Christmas Eve.); when a repair person doesn't show up at a scheduled time; or when something doesn't work as promised – or at all.
A common theme runs through most instances of frustration. They tend to happen when something is either out of our control or doesn't meet promised expectations. Often frustration leads to anger. In our profession, we feel, see and hear this emotion often – mostly in situations that are beyond our control. How many of you have had this (or something similar) happen? A merchant calls screaming that he didn't get his deposit. You promise to research, and you call your processing partner. But the processor doesn't see a batch for the time in question. You call the merchant, who becomes even angrier when you ask if the batch had settled. The merchant says, "You told us this was on auto close, so we didn't have to worry." After further discussion, you discover there had been a power failure during the time of the auto close setting, and the terminal had not batched.
There are many other examples: A POS stops working and can't be fixed without replacing the unit, which won't happen until the next day. A merchant receives a chargeback. And so on. In all cases, merchants make it very clear (often in high volume) that these things happened, and you need to fix them.
Jump in when ire arises
What you do at this point may be the difference between retaining or losing the merchant's business. Here are simple steps to take to help reduce and overcome merchants' anger and frustration.
Recognize and acknowledge the emotion. After you are informed of a situation, you must acknowledge how the merchant feels. You must convey that you understand and are aware of the emotional side. Say something like, "I am sorry this happened. I know if it were me, I would be very frustrated." Your vocal tone must also acknowledge the emotion. You can not sound defensive. Sound both sympathetic and aware that the concern is valid (at least to the merchant).
Identify the issue. Start by asking questions. But be careful with your wording. Don't amplify the emotion. This happens if the merchant interprets your remarks as condescending or disrespectful. For example, don't say, "What happened again?" Say, "I know this must be very frustrating, and I would like to help. Could you explain what happened again to insure I understand?" Remember, you are trying to identify what led to the anger and frustration. The answer may be short. For example, for a chargeback the merchant may say "They took away my money." Don't correct the speaker or attempt at that point to state what happened. Just get the facts.
Ask more questions. This is a delicate point in the process. You will want more information than the merchant provides, but your questions can't seem blunt or abrupt. Again, acknowledge your concern, and always ask this question first, "Have you talked to anyone else about the issue?" It's important to know what, if anything, the merchant has done already. You don't want to suggest the individual to do something already tried. That's like pouring gasoline on the frustration fire. For example, if it's potentially a POS issue, or a settlement issue you may want to ask, "Did they have you do anything on your _________?" Listen to what's been done and ask, "It sounds like those didn't work. Is that so?" Listen closely to the response.
Take ownership of the issue, not blame. This is critical. In almost every case, you will not have caused the problem. You acknowledged the situation, and you were sympathetic. Do not say it's your fault, or even imply it. Tell the merchant what next steps you are taking to address it. Show a sense of urgency. Say, "Let me research and see what can be done to fix this. I can't make any promises except that this is now my most important task. I will keep you informed on whether it's fixed, needs more research, or can't be fixed. I will be your advocate."
The key in these situations is not always identifying why it happened. The key is to move forward, and if the issue can be fixed, fix it quickly. By acknowledging and tempering the frustration, you greatly increase the odds of retaining the merchant. – whether you're able to resolve the issue or not. Remember, the way in which you handle the situation literally will make you money or cost you money.

Jeff Fortney is senior vice president of business development and partnerships for TouchSuite LLC, a fintech company providing POS systems, payment processing, SEO solutions, working capital and marketing services to small and midsize businesses. A long-time payments industry professional and mentor, Jeff focuses on strengthening and developing corporate partnerships and evaluating new business to drive strategic growth. He can be reached at jfortney@touchsuite.com.
The Green Sheet Inc. is now a proud affiliate of Bankcard Life, a premier community that provides industry-leading training and resources for payment professionals. Click here for more information.
Notice to readers: These are archived articles. Contact names or information may be out of date. We regret any inconvenience.
Prev
Next