The Green Sheet Online Edition
August 26, 2019 • Issue 19:08:02
Industry Update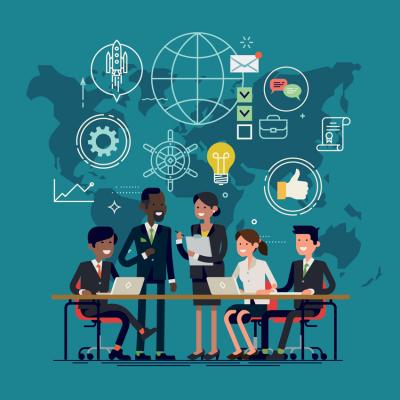 ANNOUNCEMENTS
Blockstream touts bitcoin mining colocation
Blockstream recently launched Blockstream Mining, which provides mining equipment colocation in purpose-built data centers based in the United States and Canada. Tailored to meet the needs of institutional and enterprise customers, Blockstream's facilities enable the fast deployment of virtually any type of bitcoin mining equipment and provide customers with complete control over their mining operations, the company stated.
Bluefin adds devices, applications, KIFs
Payment security provider Bluefin added several new devices, applications and key injection facilities (KIFs) to its Payment Card Industry (PCI)-validated point-to-point encryption (P2PE) listing. Bluefin's payment security platform supports payment gateways, processors and integrated software vendors globally. The company noted that it became the first North American provider of a PCI-validated P2PE solution and introduced Decryptx, a PCI-validated P2PE decryption-as-a-service (DaaS) to enable payment processors, gateways and ISVs to offer Bluefin's P2PE directly through their platforms as one integrated solution.
Ever AI honored by NIST, rebrands as Paravision
Ever AI, a face recognition platform designed for mission-critical applications, disclosed that it was ranked No. 1 globally by the National Institute of Standards and Technology on its Face Recognition Vendor Test (FRVT) 1:1 Leaderboard. NIST FRVT is the U.S. government's independent evaluation of face recognition algorithms. The company also heralded its rebranding, with new logo, positioning and website, to Paravision.
ezbob lauded for Smart Onboarding Engine
Lending-as-a-service provider ezbob won Best Fintech Partnership in The Banker's Tech Projects Awards 2019 for its Smart Onboarding Engine, which is designed to enable financial institutions to enhance their lending experience. The Tech Projects Awards recognize innovation in financial technology and are judged by an external panel of industry experts. The Fintech Partnership category evaluates fintechs that are collaborating with banks and other financial institutions to solve specific pain points.
Ibotta dubbed Colorado's latest tech unicorn
Ibotta, a U.S.-based mobile rewards platform, reported it is now one of Colorado's fastest growing consumer tech companies due to a Series D financing round at a $1 billion valuation. According to Ibotta, the funding will enable the company to continue leading innovation within the payments industry through its turnkey and rewarded payments solution Pay with Ibotta, furthering the company's mission to make every purchase rewarding. The round is being led by Koch Disruptive Technologies LLC, an investment firm dedicated to investing in emerging high-growth technologies across a range of industries.
RiskIQ launches JavaScript threats solution
RiskIQ, which specializes in attack surface management, launched the RiskIQ JavaScript Threats Module to ensure customer trust in ecommerce by protecting organizations' high-traffic payment pages from JavaScript attacks. The module is part of a comprehensive platform for reducing threats to organizations' Internet attack surfaces, the company stated. JavaScript Threats leverages RiskIQ's proprietary global discovery infrastructure to build complete, dynamic inventories of organizations' websites, including critical ecommerce assets with their own and third-party JavaScript; it then monitors the web assets and JS resources, creating alerts for malicious and suspicious changes.
Truevo lands 1xBet
Online bookmaker 1xBet selected Malta-based payments company Truevo Payments to facilitate the acceptance of Visa, Mastercard and Maestro deposits from players across the globe. 1xBet noted that it will also make use of Truevo's Original Credit Transfer solution to process almost instant payouts to over 1 billion eligible bank cards.
TruRating joins Mastercard Start Path, expands globally
Customer feedback technology company TruRating reported a series of major global advances – including the company's acceptance into Mastercard Start Path, a startup engagement program designed to support the fintech innovators of today and tomorrow. Building on relationships it has established with some of the world's largest payment providers, TruRating is now providing retailers with its services at a global level. Retailers include such brands as New Balance, JD Sports and Bealls. TruRating added that it also expanded operations into New Zealand to achieve coverage of over 90 percent of retailers in Australia and New Zealand.
RESEARCH
Cash-back rewards highly popular
CardRatings.com released results of its most recent credit cardholder survey, which examined credit scores, personal income, spending and payment habits, what types of cards people use and why, and other aspects of credit card ownership. The survey, soliciting 1,750 cardholders' opinions, found cash-back rewards are king among participants: 72 percent of respondents reported they have a cash-back rewards credit card. Store credit cards (owned by 38 percent of those surveyed) are a distant second in popularity.
SDCR details software development cycles
Knowing that software development projects are complicated initiatives that require hefty budgets and plenty of time, SoftwareDevelopmentCompany.co detailed the top steps to follow within a software development life cycle. These are: 1. Planning; 2. Requirements and Analysis; 3. Design and Prototyping; 4. Software Development; 5. Testing; 6. Software Deployment; and 7. Operations and Management. Researchers provided guidance for each step and advised that businesses partner with developers who can follow proven processes to make software solutions efficient and offer a strong return on investment.
Will disposable technology redefine payments?
Tribe Payments published a study on the effect of disposable technology on payments. The paper looks at the common use of modular technology by fintechs and how legacy players without it are struggling to keep pace. Modular technology allows payment providers to be more flexible and enables innovation; many legacy providers have complex, highly integrated back-end infrastructure, which makes adding new services nearly impossible, responding to market trends slow, and even small changes disruptive, researchers stated. Short term, modular technology can be used as a patch for aging functionality, but longer term, they will need to choose between building a new platform or a cheaper multiplatform model that may be inefficient, researchers added.
PARTNERSHIPS
BHMI to support Zelle's back-office functions
Baldwin Hackett & Meeks Inc., a provider of enterprise software applications and creator of the Concourse Financial Software Suite, stated that Early Warning Services LLC, the network operator behind the Zelle fast payments network, selected Concourse to support disputes management for payment transactions processed by the Zelle Network. Zelle connects financial institutions of all sizes, enabling consumers and businesses to send fast digital payments to other parties with bank accounts in the United States.
Clark Brands, ControlScan strengthen partnership
ControlScan, a provider of managed security and compliance solutions, expanded its partnership with Clark Brands LLC to offer managed firewall and PCI compliance services across its affiliated locations. Clark Brands licenses both the Clark and Crown gasoline brands and is a trusted petroleum payment processing solution for over 900 independent petroleum marketers and retailers in 32 states, the District of Columbia and Puerto Rico, ControlScan noted, adding that Clark Brands and ControlScan have a long history of working together to deliver security and compliance services to the Clark, Crown and payment processing locations.
Lavu mobile POS integrates Epson printers
Epson America Inc., a supplier of value-added POS solutions, reported that Lavu, a mobile POS system for restaurants and bars, integrated Epson receipt printers with its newly launched Lavu 4.0. The Epson TM-m30 receipt printer, together with Lavu 4.0, is available now as a Quickstart bundle on Amazon. Noting this was the biggest product launch in Lavu's history, Saleem Khatri, CEO of Lavu, said, "Our solution has always been designed specifically for the food-service industry, and our latest release – Lavu 4.0 – is the result of gathering feedback, listening to our customers, and devoting our time to making the best version of Lavu possible."
NBP adds three new vendors
National Benefit Programs added three new vendors to its stable of service and product providers: Harry & David, known for gifts, artisan meats and cheeses, fruit, wine, and bakery delights; Wolferman's known for its English muffins and specialty pastries; and Stock Yards, a seller of steaks, veal, lamb, roasts, seafood, pork, burgers, hot dogs, appetizers, and more. NBP said it has been assisting ISOs, acquirers and payment processors in increasing value beyond processing since 2009.
ACQUISITIONS
A/P Services purchases ancora Software
Accounts payable services and business process automation solutions provider A/P Services purchased ancora Software's flagship product ancoraDocs. A/P chose ancora to provide its business process automation solution, including document classification and advanced data capture. A/P estimated that upon full implementation of ancora it will realize a 70 percent reduction in data entry labor costs.
Nuvei acquires SafeCharge
Payment technology firm Nuvei completed its acquisition of SafeCharge International Group Ltd. for $889 million. The acquisition creates a leading, global payment solutions provider with significant scale that is able to service clients of any size across the world, Nuvei stated. The strategic acquisition is aimed at accelerating the growth of the combined organization, further strengthens Nuvei's payment technology and creates a truly global presence, the company added. Montreal, Quebec, will become the worldwide headquarters for the combined organization.
APPOINTMENTS
Boost expands leadership teams
Boost Payment Solutions, which specializes in commercial card optimization, made seven strategic hires to fill key roles in its executive leadership and business development teams. Joining Boost are Lou Longhi, chief revenue officer; Tamar Amoyal, senior vice president marketing; Marco Castro, senior vice president business development LAC; Alejandro Macias, vice president LAC; and Daniel Artin, special projects coordinator. This follows Boost's April 2019 closing of its Series B funding led by Mosaik Partners and North Atlantic Capital.
PayIt hires Alexandru Otrezov
Digital government and payment platform PayIt selected Alexandru Otrezov to be the company's chief marketing officer. Otrezov, who has a proven track record within the disruptive marketing space, will lead PayIt's marketing organization with the aim of accelerating the company's brand and growth efforts. Most recently, he served as head of search and experimentation at Uber, where he led teams responsible for growth across all Uber brands.
Daniel Peak joins CaseWare RCM Advisory Board
CaseWare RCM, a provider of financial crime detection and prevention solutions and a division of CaseWare International Inc., appointed Daniel Peak to its Advisory Board. CaseWare stated that Peak has acted as an advisor and operating officer for many companies and gathered expertise in risk intelligence, online risk, cybercrime as well as compliance with the Foreign Account Tax Compliance Act and the Common Reporting Standard for international tax reporting and information exchange targeting tax evasion.

The Green Sheet Inc. is now a proud affiliate of Bankcard Life, a premier community that provides industry-leading training and resources for payment professionals. Click here for more information.
Notice to readers: These are archived articles. Contact names or information may be out of date. We regret any inconvenience.
Prev
Next