The Green Sheet Online Edition
August 26, 2019 • Issue 19:08:02
Apple Card falls far from the T&E
By Dale S. Laszig
DSL Direct LLC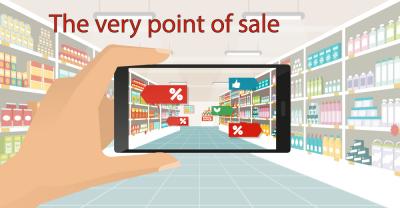 What do you see when you look at a credit card? If you're a merchant level salesperson (MLS), you may see a symbol of your livelihood. If you're a journalist, you may see a story that began in 1950, when Diner's Club International introduced travel and entertainment (T&E) cards. If you're Apple Inc., you may see a platform ripe for disruption.
Payments industry veteran Marc Beauchamp, author of How to Survive and Thrive in the Merchant Services Industry, pointed out that T&E cards were introduced to help traveling salespeople manage expenses. In a chapter titled "Industry History" in the book's first edition, Beauchamp wrote, "Diner's Club is also considered the first acquirer because they were the first to charge merchants a discount rate."
As charge cards and then credit cards proliferated, financial institutions introduced credit programs and revolving credit, enabling cardholders to pay balances in full or over time with financing plans. These models remained unchallenged for 40 years.
Far from plain vanilla
Like the three basic ice cream flavors of yore, a few terminal manufacturers and payment card brands dominated merchant services in the late eighties and nineties. Today's merchants and consumers can choose from an almost infinite array of commerce solutions.
In this age of personalization, consumers enjoy customized shopping journeys curated by artificial intelligence. Last-minute offers and recommendations populate news feeds, inboxes and messaging apps designed to encourage single-click ordering: Do you like what you see? Hurry! Last chance! With every click, machine learning engines gain customer insights and intelligence.
Plain vanilla value propositions, such as reduced fees or gift-with-purchase offers for credit card products and processing services, are no longer meaningful to hyper-connected merchants and consumers. To be relevant, payment cards and service offerings must reflect the personality, requirements and aspirations of each unique prospective customer.
Shake the Apple tree
Throughout its history, Apple has challenged incumbent models of computing, graphic design and entertainment. The company's game-changing products have transformed the ways in which people consume music, movies and television. Its interactive platforms have encouraged graphic designers and app developers to "Think Different" and create new forms of gaming, virtual reality and experiential retail. When Apple trained its sites on the traditional credit card, the payments industry held its collective breath, waiting for the inevitable shakedown to begin.
Richard Crone, CEO at Crone Consulting LLC, observed that Apple products are successful because the company designs all products with consumers in mind. "What the iPod was to the music industry, and what the iPhone was for cell phones and mobile carriers, so is the Apple Card to financial services," he stated.
In a March 2019 interview with The Green Sheet following the Apple Card unveiling, Crone summarized Apple's value proposition as helping consumers lead healthier financial lives while honoring its core values of privacy, security and transparency. "As with other industries Apple has disrupted, they are using their 'edge' to enroll customers directly into their own curated bundles and original content," he said.
Change the game
Noting that Apple Card bundles credit, prepaid, debit, person-to-person (P2P) and cash access functionality into one platform, Crone suggested the stage is set for Apple "to do the same for other credit lines, especially automobile, mortgage and other consumer lending products." He cited the following Apple Card features and benefits:
Instant issuance: With its single sign-on process, Apple authenticates Apple Pay user credentials to pre-populate online applications. In addition to providing frictionless account openings, it enhances security by leveraging Apple Pay's multifactor authentication tools such as Face ID and Touch ID. "This makes the Apple Wallet the Amazon of instant issuance and account opening, including initiating the online application through augmented voice," Crone said. "Consumers can say, 'Hey Siri, or Hey Google, please apply for an Apple Card.'"

Customized credit and repayment: Designed to encourage healthy financial choices, Apple Card enables a personalized payment schedule that can benefit all types of consumers. This provides educational guidance for young and financially inexperienced consumers by clearly illustrating, in vibrant color, the impact of purchases and the timing and amounts of payments. "It may not be a stretch to say this is a valuable entry point to the financial system for those people of lesser means; many low-income people do own an iPhone as it is not just a phone but their access to the Internet and multiple other functions," Crone said.

Direct access to banking credentials: Participating consumers who register a DDA account to pay Apple Card balances receive a host of features incorporated within Apple Card. The account includes not only credit but a prepaid account for cash rewards through Apple Cash, debit functionality anywhere Apple Pay is accepted, P2P funds transfer capabilities and ATM cash advance and withdrawal features through Mastercard, Crone stated.

"The Apple Wallet app registers and retains direct access to native checking accounts for paying Apple Card balances through the automated clearing house," he said. "This is a big deal because Apple could later offer decoupled debit similar to PayPal."

Transparency, seamlessness: Apple Card offers fee-free, transparent pricing and rewards.
Throw down the gauntlet
Officially released in August 2019, Apple Card uses on-device machine learning and Apple Maps to categorize transactions and identify merchants while keeping consumer data private. Color-coded categories help users track spending on common categories such as food and drinks, shopping, and entertainment in weekly and monthly reports, Apple representatives stated.
Calling Apple Pay the "edge of the network," Crone suggested the platform and wallet could facilitate various other financial services like auto and personal loans and mortgages. To serve their accountholders and compete with Apple Card, financial institutions have no choice but to support Apple Pay, he said.
"For banks, the gauntlet has been thrown down," he said. "Spending categorization, today's popular differentiator, is not enough. With the launch of the Apple Card, consumers will come to expect instant feedback and tailored options to guide their use of credit, spending and payments."

Dale S. Laszig, senior staff writer at The Green Sheet and managing director at DSL Direct LLC, is a payments industry journalist and content development specialist. She can be reached at dale@dsldirectllc.com and on Twitter at @DSLdirect.
The Green Sheet Inc. is now a proud affiliate of Bankcard Life, a premier community that provides industry-leading training and resources for payment professionals. Click here for more information.
Notice to readers: These are archived articles. Contact names or information may be out of date. We regret any inconvenience.
Prev
Next