The Green Sheet Online Edition
August 26, 2019 • Issue 19:08:02
Inspiration
Security, an ongoing challenge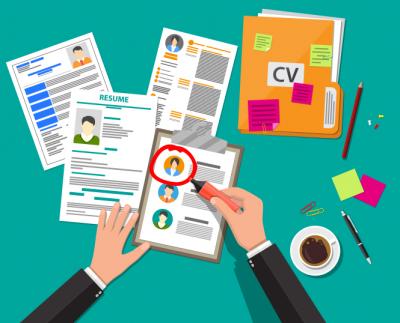 In today's world, it is an unfortunate reality that safety and security are never guaranteed no matter how vigilant our efforts. Those of us in the payments industry are well versed in security measures due in large part to the Payment Card Industry Data Security Standard (PCI DSS), which sets forth guidelines for all aspects of safeguarding sensitive data, including the physical locations where such data may reside.
The PCI DSS is detailed in full by the PCI Security Standards Council at www.pcisecuritystandards.org. Our archives also contain numerous articles on the PCI Security Standards going back more than 10 years. I'm not going to delve into the particulars of the standards right now. I just want to share some thoughts about maintaining physical security, because when physical security is faulty, protecting data can easily become irrelevant.
Location matters
Next time you look for office space, here are some tips to get situated in the right place the right way:
Before even viewing a potential location, research the area, and check the neighborhood's crime stats, past and present. Sometimes an area will be in transition; determine whether the trend is toward less or more crime.
If you found nothing alarming in your research, view the property you're interested and then speak with business owners and employees nearby. Find out what their safety concerns are and decide whether you are comfortable with issues they bring up.
Reach out to local law enforcement so you know them, and they know you. This can be invaluable if an incident arises and your need their help.
Join local a local business association and participate in meetings and activities.
Join or help establish a co-operative crime watch with your immediate neighbors.
Hiring matters
Before you invite a new person to join your staff, find out as much as you can about the person's background. During an interview, a potential hire can be charming and seem highly qualified. However, sometimes appearances can be deceiving.
So don't jump to hire someone who has impressed you; do your due diligence first. Here are three steps to take:
Call the references the candidate has provided. Ask probing questions, try to get the person talking. Sometimes a person will be guarded at first and provide only brief answers. By establishing a little rapport, you can get the individual to relax and provide a little more context and detail, which will either confirm your positive impression or raise red flags.
Google the person's name and see what turns up.
Check social media sites like Facebook and Twitter to see how a potential employee behaves in those settings. Ask yourself what the posts are likely to indicate about the person's character. The Small Business Administration further recommends doing a full background check that includes a personal character examination and search of police reports.
With staff in place, then it's time to train them thoroughly on your security practices, and allow access to sensitive data and your financial records only to staff members who require it to fulfill their job duties.
And if you don't have a security system, install one – and make sure it's one that notifies police about potential intruders. We can't rid the world of criminals, but we can take steps to make our exposure to them close to nil.

The Green Sheet Inc. is now a proud affiliate of Bankcard Life, a premier community that provides industry-leading training and resources for payment professionals. Click here for more information.
Notice to readers: These are archived articles. Contact names or information may be out of date. We regret any inconvenience.
Prev
Next