The Green Sheet Online Edition
July 25, 2022 • Issue 22:07:02
Bank sponsorship
By Ken Musante
Napa Payments and Consulting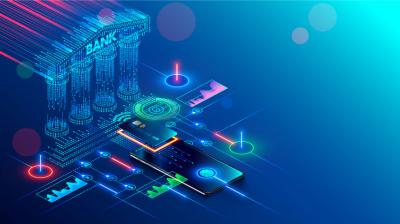 Every transaction has an associated bank sponsor. Within the United States, Visa and Mastercard allow only financial institutions membership as sponsors. Financial institutions, in turn, delegate authority to non-bank entities that enables them to access the card network rails. Ultimately, the sponsoring institution holds liability for all transactions, which is why—regardless of the payment processor's (ISO, ISV, payfac) size—a bank is involved in every transaction.
A bank by any other name
For clarity, financial institutions include banks, credit unions and thrifts, which I will refer to as "banks" for brevity. Although all networks require sponsorship, I will discuss Visa and Mastercard. Debit networks, however, also require sponsorship. Visa issues a Bank Identification Number (BIN) and Mastercard issues an Interbank Card Association Number (ICA) to delineate the bank.
BIN portability refers to the ability to move all merchants associated with a specific BIN from one bank to another. This is done when the payment processor changes sponsorship, for example. It may be helpful to have your merchants within a unique BIN if you ever wish to migrate them, en masse, to another processor.
Membership privileges
The card networks allow only banks to be members for many reasons. Banks are highly regulated. They must be sufficiently capitalized and produce publicly available financial reports in an audited and defined format. Further, banks are governed by directors who have personal liability at stake.
By allowing membership only to banks, Visa and Mastercard lessened the risk and due diligence to vet and approve new customers while simultaneously providing value to the bank charter.
Visa and Mastercard require the sponsor bank to be listed on the merchant agreement. Should there be a complaint, the merchant should know which sponsor bank was involved. For its part, the bank may earn non-interest income through its sponsorship activities.
Sponsorship fees range wildly from a fraction of a basis point to nearly 50 basis points. The fee is dependent upon the risk as well as the labor undertaken by the bank. A smaller ISO with limited assets will pay more than an established platform.
An ISO seeking higher risk merchants can expect to pay a larger sponsorship fee. Should the ISO need the bank to perform reconciliation services or be actively involved in underwriting, the sponsorship fees will reflect this.
Banks will also earn income from the float on funds. With shorter payout time frames, the float decreases, but with a one-day hold, a bank could earn float on 5 percent of the monthly volume plus an additional 5 to 10 percent float from merchant reserves.
Vertically integrated
Recently, some non-bank payment processors have sought to acquire or become banks to eliminate the sponsor fee and provide embedded banking. Square is seeking to disintermediate its sponsor bank and obtain its own bank charter. Column is taking a different approach: it purchased a California-based bank and is building out SDKs for partners to integrate. Visa and Mastercard place limits on processing based on the sponsor bank's capital, so a small bank cannot process an unlimited amount. (Larger banks can sponsor smaller banks.)
From a bank's perspective, to earn an appropriate return on equity capital, it needs diverse activities to properly leverage its capital. Time will tell if these embedded banking solutions can generate sufficient returns relative to the capital deployed in an API-first approach.
Duties to delineate
Some banks enter into a master agreement with a processor and then market both the sponsorship and processing relationship in a package. The bank benefits through decreased costs from the processor, as volumes increase along with uniformity in the settlement process because all sponsored activity conforms to a specific processor.
The contract between a sponsor bank and a third party delineates the delegated authority and responsibilities of each party. There are, however, certain functions banks may not delegate, and banks and ISOs would be wise to ensure their agreements align with the card network rules.
Often those rules are made part of operating agreements (and merchant processing agreements) between ISOs and banks, yet clauses exist that are at odds with the rules, fueling hotly contested disputes that could have been easily avoided.
For a bank to sponsor an entity, it should clearly understand, monitor and mitigate the associated risks. The bank should know which functions it may not delegate, and the work required of it to ensure the returns produce sufficient profits. A sponsor bank should understand its processing limitations and the risks extended by its sponsorship agreement.
Banks have an extraordinary opportunity provided by their bank charters and card network rules and should develop programs that monetize that opportunity in a manner consistent with their capabilities and risk tolerance.

As founder of Humboldt Merchant Services, co-founder of Eureka Payments, and a former executive for such payments innovators as WePay, a division of JPMorgan Chase, Ken Musante has experience in all aspects of successful ISO building. He has also served as an expert witness on numerous complex civil and criminal cases in payments, a service he provides, along with consulting on merchant services and platforms, as founder of Napa Payments and Consulting, www.napapaymentsandconsulting.com. Contact him at kenm@napapaymentsandconsulting.com, 707-601-7656 or www.linkedin.com/in/ken-musante-us/.
The Green Sheet Inc. is now a proud affiliate of Bankcard Life, a premier community that provides industry-leading training and resources for payment professionals. Click here for more information.
Notice to readers: These are archived articles. Contact names or information may be out of date. We regret any inconvenience.
Prev
Next