The Green Sheet Online Edition
July 25, 2022 • Issue 22:07:02
The very point of sale: Surviving the age of uncertainty
By Dale S. Laszig
DSL Direct LLC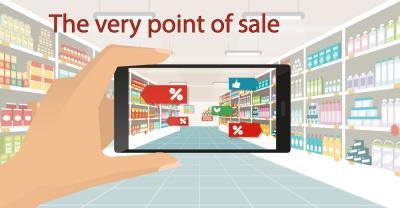 Behind every successful POS app, there's a fintech striving to iterate as quickly as consumers change their minds. Indeed, a June 2022 survey suggests another course correction is upon us. Lost in Transaction: Consumer Payment Trends 2022, commissioned by Paysafe and conducted by Sapio Research, called the current economy an "age of uncertainty" for consumers around the world.
"In April 2022, we commissioned a survey of 11,000 consumers in 10 countries across Europe and the Americas to find out how their payment preferences are evolving," researchers wrote. "In particular, we explored the impact of the rising cost of living, the role of cash, consumers' attitudes towards security and convenience in online payments, the adoption of embedded payments, and how people perceive neobanks."
Paysafe attributed cautionary spending habits to record inflation and escalating prices. Researchers found 44 percent of survey respondents have reduced online purchases; 40 percent monitor their daily spending and 21 percent avoid credit and short-term financing.
Better tech
For retail and hospitality-focused fintechs, consumer checkouts are more than transactions; they're proof of concepts that make it out of the lab, past QA and debugging failures that will never get to say, "Pay here." Afshin Yazdian, CEO of Paysafe, U.S. Acquiring, urged payment providers to help merchants create seamless checkouts and targeted offers by leveraging payment technology.
"Direct marketing and social media updates can further help merchants stay connected and top of mind with customers, while highly targeted coupons or discounts available with many modern payment systems can improve customer loyalty," Yazdian said. "Finally, whether it's the online checkout or in-store experience, offering customers a variety of payment choices for safe, secure and convenient checkouts can play a critical role in maintaining that loyalty."The Paysafe report is available at: www.paysafe.com/fileadmin/user_upload/Lost_in_Transaction_Consumer_Payment_Trends_2022.pdf.
Stronger SMBs
A June 2022 study by Digital.com, Inflation may force 2 in 3 businesses to close in 2022, found a majority of small and midsize businesses (SMBs) struggle to make payroll. Of the 1,000 SMBs polled, 33 percent view their own business closures as "likely" and 32 percent as "very likely." Economic impacts are being felt across the sector, researchers noted, from established SMBs to many of the 5.4 million pre-pandemic startups.
"Businesses founded just before the pandemic, between 2017 and 2019, are even more likely to be struggling," Digital.com researchers wrote. "Seventy-three percent of these businesses say closure is likely. Even the majority of well-established businesses are being threatened by inflation. Fifty-seven percent of businesses founded between 2007 and 2011, and 55 percent of businesses founded before 2007 say permanent closure is 'likely' or 'very likely' if inflation doesn't ease up."
Researchers also found 97 percent of the 1,000 businesses surveyed have taken steps to avoid closures, with 40 percent issuing pay cuts, 31 percent reducing wages, 32 percent laying off staff and 37 percent raising prices or changing product lines to cut costs. The study is available at: https://digital.com/inflation-may-force-2-in-3-small-businesses-to-close-in-2022/.
Educated consumers
Inflation hurts consumers, especially those with subpar credit, according to TransUnion's Q1 2022 Credit Industry Insight Report. The May 2022 report found marginalized consumers carry more debt in 2022 than in recent years. Rising interest rates and economic uncertainty could dampen growth even more, researchers warned. "Lenders will need to [monitor] subprime and near prime consumers across their portfolios for signs of deterioration as they continue to lend in this segment," TransUnion researchers wrote. Additional details can be found at https://transunion.com/blog/q1-2022-quarterly-credit-industry-insights-report/.
Damon Kirk and Steven Farrar, co-founders of Obsidian Banking, believe financial wellness begins with trust. "We saw general distrust of big banks in the Black community and built a product with the trust and relatability that was lacking," Kirk said.
Kirk, CEO at Obsidian Banking, will moderate a discussion on the power of minority transactions and financial health in underserved communities with panelists Audrey Blackmon, general manager, strategic partnerships at BHG Financial; Rashedia Mayhane, CEO and founder of Greenchips; and Quincy McKnight, CEO for Covenant Pay Partners. The panel will be held Aug. 22, 2022, in Atlanta, at the MPC Digital Commerce Event.

Dale S. Laszig, senior staff writer at The Green Sheet and managing director at DSL Direct LLC, is a payments industry journalist and content strategist. Connect via email dale@dsldirectllc.com, LinkedIn www.linkedin.com/in/dalelaszig/ and Twitter @DSLdirect.
The Green Sheet Inc. is now a proud affiliate of Bankcard Life, a premier community that provides industry-leading training and resources for payment professionals. Click here for more information.
Notice to readers: These are archived articles. Contact names or information may be out of date. We regret any inconvenience.
Prev
Next