The Green Sheet Online Edition
July 25, 2022 • Issue 22:07:02
Industry Update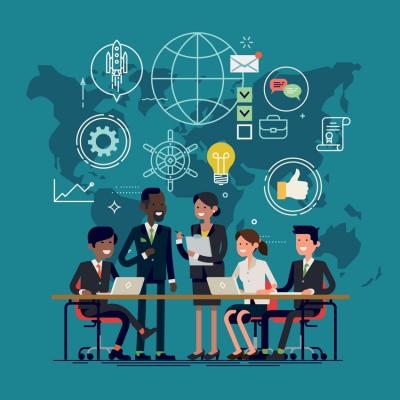 ANNOUNCEMENTS
BHMI, Payshop honored in PayTech Awards
BHMI, creator of the Concourse Financial Software Suite, and Payshop, a subsidiary of Banco CTT, received the Editor's Choice Award at the July 1, 2022, PayTech Awards ceremony. Produced and hosted by FinTech Futures, the awards aim to recognize innovation in the finance and payment industries worldwide, celebrating the leaders and solutions that help drive it.
The two companies were also finalists for the program's PayTech Team of the Year, which lauds teams exhibiting exceptional teamwork and collaborative spirit in producing outstanding results.
Chargebacks911 achieves platform milestone
Dispute technology specialist Chargebacks911 achieved 1,000 integrated data connections and ingestible file types through its automated plug-in-and-play platform.
Chargebacks911 stated that it serves over 30 industry verticals spanning across 87 countries, with locations in the United States, Europe and Asia, and now supports over 1,000 merchant data sources that reach across multiple channels, with segments in CRMs, order management systems, shipping and fulfillment applications, customer service solutions, gateways, fraud filters, financial institutions, payment facilitators, and more.
Payroc lauded for customer service excellence
Business Intelligence Group gave Payroc WorldAccess LLC a 2022 Excellence in Customer Service Award. Payroc attained a 97.87 percent customer satisfaction rate due to incredible enhancements made over the past year, BIG noted.
Payroc's stated goal is to continue to invest in its employees so they can learn and grow as professionals and have the resources they need to provide a differentiated level of support to their customers. "It is our honor to recognize Payroc as they are leading by example and making real progress on improving the daily lives of so many," said Maria Jimenez, chief nominations officer at BIG.
Star Financial unveils ATM merchant services
Star Financial Services Inc. reported it now offers merchant services programs designed for ATM deployers. In addition to new revenue streams through credit card processing and cash discounting services, the program also includes in-depth online and one-on-one training on business models and sales strategies for increasing revenue through a dedicated, on-staff trainer, Star Financial noted.
Star CEO Yonas Marcos added that the training program will help independent ATM deployers "understand the business benefits and revenue opportunities and teach them how to sell the various programs we offer and, if necessary, close the sale on their behalf."
The Payments Association heralds PAY360 finalists
The Payments Association, which highlights innovation and collaboration across the payments industry, revealed the finalists for its 15th annual PAY360 Awards. All 106 finalists demonstrated examples of the highest quality across some of the most important areas of payments, including financial inclusion, open banking and mobile payments, the association stated.
The PAY360 Awards were established to recognize companies that have made significant advances in how people transact today. Winners will be celebrated in an Oct. 5, 2022, ceremony. For details, visit thepaymentsassociation.org.
RESEARCH
Bluehost global survey highlights SMB digitization
Bluehost, a web hosting provider, released its third annual Small and Medium Businesses study, which assessed sentiments about digital adoption for business promotion and growth.
This year's subjects included SMBs in the United States, India, Australia and New Zealand. Given high inflation, only 15 percent of respondents in the United States showed a positive outlook about their country's economy, researchers found, but sentiments were more positive in Australia and New Zealand, where 33 percent expressed a positive outlook. In India, 69 percent of respondents were positive about their country's economy in the next year.
Despite varying confidence levels, researchers noted, SMBs across these regions indicated their countries are good hubs for business, including 62 percent of U.S. participants.
RBR releases new global ATM research
RBR's recent study, Global ATM Market and Forecasts to 2027, shows that the number of bank branches worldwide continued to fall in 2021, with increasing adoption of digital banking lowering traffic at physical outlets. Researchers also found that banks regard their ATMs as a crucial physical touchpoint with their customers and are seeking to increase relationship-building opportunities at this channel.
Pivotal to this endeavor, RBR added, is customer relationship management software, which is present at almost half of ATMs worldwide.
Yapli finds open banking rising across Europe
Open banking maturity soared across Europe over the last 12 months, according to new research published in Yapily's annual European open banking league table. Combining expertise, knowledge and experience with data from its open banking platform, Yapily ranked 18 European countries on a 10-point scale according to the maturity of open banking in each market.
The league table is based on local regulatory oversight and enforcement, digital readiness of the population, domestic payments infrastructure, bank integrations, presence of third party providers, and API performance and standardization. The UK took the top spot for the second year, with Germany moving up to second place and Sweden third, Yapli reported.
PARTNERSHIPS
Capital One Business, Melio team up
Melio, a B2B payments platform for small businesses, confirmed it launched a fully integrated accounts payable solution with Capital One Business to enable Capital One small business cardholders to pay their vendors and suppliers with a card—even if they do not accept credit cards—directly from their Capital One Business accounts. Melio's payments technology enables credit cards to be accepted everywhere, the partners stated, saving businesses valuable time and money that would otherwise be spent mailing checks or managing wire transfers.
Capital One Business cardholders will have access to more flexible payment options and streamlined workflows from their Capital One Business account, they added.
Global Primex, MCB launch payment platform
Global Primex, a company specializing in secure digital payment solutions, introduced the VLoad payment platform in partnership with Metropolitan Commercial Bank. VLoad, an online payment method, provides industry-leading privacy and security to consumers and empowers merchants in the VLoad Merchant Network with increased revenue resulting from unparalleled fraud prevention, dispute management and acceptance rates, Global Primex stated. While VLoad is tailored to the general ecommerce market in the United States, Global Primex further noted it is using its expertise to target sectors traditionally designated as high-risk and are plagued by chargebacks, low acceptance rates and fraud.
Tillful, Experian to help SMBs get credit
Small business credit platform Tillful reported it is partnering with Experian to help establish credit profiles for businesses that are new to credit or otherwise credit invisible, and expand the credit options available to them. The relationship will allow cash-flow data to be used to verify and establish an Experian business credit file for new-to-credit businesses, Tillful stated, adding that it puts control in the hands of business owners to begin building credit on their own terms. Business owners can visit Tillful's website to see if their company has a credit profile with Experian. If no profile exists, owners can request that their Tillful profile be shared with Experian so that a business credit profile can be established.
TSG, TFPA now allied
The Strawhecker Group, a payments industry analytics, intelligence and consulting firm, formed a strategic alliance with the Pan-European Fintech & Payments Advisory Network (TFPA), a network of senior executives focused on payments, fintech and banking. Together, the firms now have feet-on-the-street experience in over 30 countries and geographies, including the United States, Canada, the UK, France, Brazil, Russia, China, the EU, Eastern Europe, sub-Saharan Africa and Australia, the partners stated. This strong experience, paired with TSG's proven payments analytics product set and market intelligence, combine to provide a truly best-in-class offering to the global payments community, they added.
ACQUISITION
GoCardless to acquire Nordigen
GoCardless, a provider of direct bank payments, disclosed plans to acquire Nordigen, a freemium open banking data provider. GoCardless said it will incorporate Nordigen's open banking connectivity into its account-to-account network, which will enable it to provide free open banking connectivity at scale, opening self-serve access to account information services to everyone. GoCardless added that in the past 18 months, it launched its open banking-enabled Instant Bank Pay feature across multiple markets, as well as Verified Mandates, which combines account information services with direct debit to prevent fraud.
APPOINTMENTS
Collette Allen moves up at SmartSearch
Anti-money laundering firm SmartSearch appointed Collette Allen as chief operating officer. Allen joined the company in 2013 as a senior support specialist and, within two years, became head of client services. Five years later, she joined the SmartSearch board as client services director, becoming the company's youngest-ever and first female board member. Allen's advance to COO, SmartSearch stated, resulted from her work increasing SmartSearch's client retention level—98 percent year on year—as well as her role in developing the company's business strategy.
Zeta appoints Karla Booe as CCO
Zeta, a provider of next-gen credit card processing and banking technology, appointed Karla Booe as chief compliance officer. Booe will be responsible for driving regulatory compliance programs for Zeta's U.S.-based clients. She previously spent more than 27 years at FIS where she was the deputy chief compliance officer responsible for providing regulatory compliance support to the products supporting the largest banks in the country.
Robert O. Carr steps down, appoints Mike Peters
Veteran industry leader Robert O. Carr, founder of Beyond, as well as founder and long-time head of Heartland Payment Systems (acquired by Global Payments in 2016), stepped down as CEO of Beyond, which he founded in 2017.
He will remain as the executive chairman of the company's board. Mike Peters Beyond's new CEO and president, who has 38 years' industry experience and served as the CEO and senior executive vice president of TSYS Merchant Solutions, will also sit on the board of directors. In addition to TSYS, Peters' experience in payments technology leadership includes roles at JPMorgan Chase and First Data, with a track record of generating multi-billion-dollar revenue growth and driving sales through creative and diversified strategies.
Sung Hae Kim joins BNPL provider Kueski
Sung Hae Kim signed on as Mexico-based Kueski's chief people officer. Kim's objectives are to promote Mexico as a technology and innovation hub, scale Kueski's people practices around its company culture and values, help the company hire and develop talent more effectively, and further Kueski's mission of granting more Mexican citizens access to smart financial products and services. Kim has over two decades of experience in growing and supporting organizations' cultures, including serving as chief people officer for Wizeline, and holding leadership positions at itLab, Pivotal Software, VMware, and HP.
FCTI taps Bennett Robinson
ATM solutions provider FCTI Inc.hired Bennett Robinson as vice president of finance responsible for conducting thorough economic analysis, managing the finance team and working with business development to structure deals that meet financial targets. Robinson has over three decades of experience in financial planning and analysis working for such companies as Travelocity.com, American Airlines, and 7-Eleven.
He joins FCTI after 15 years with Cardtronics/NCR, where he led financial assessment and structuring of large retail and financial institution deals, including contracts such as 7-Eleven Canada, Target, Fifth Third, and Citibank.

The Green Sheet Inc. is now a proud affiliate of Bankcard Life, a premier community that provides industry-leading training and resources for payment professionals. Click here for more information.
Notice to readers: These are archived articles. Contact names or information may be out of date. We regret any inconvenience.
Prev
Next