The Green Sheet Online Edition
June 13, 2022 • Issue 22:06:01
New Products
Upgrade merchants instantly, no processor or hardware swaps
Product: Aevi Payments Gateway
Company: Aevi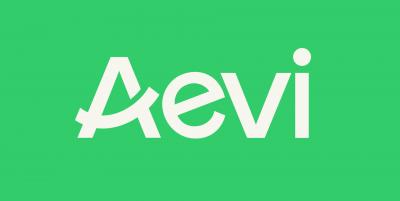 Aevi, a smart merchant enablement platform for banks, acquirers, PSPs, ISOs, ISVs and other merchant-facing businesses, created a payments gateway designed to improve the customer experience through best-in-class payment processing solutions. Gene Distler, sales director, U.S. and Canada at Aevi, noted that change is a fundamental principle at Aevi, an organization that is active in Europe, Australia and the Americas with offices in London, Prague and Paderborn. Aevi's partner-centric model, simple APIs and flexible solution stack provide a solid infrastructure for merchants to build their own scalable payment world, he stated.
"We stand out from the crowd because of our commitment to innovation and fearless attitude," Distler said. "As the inventor of the first ever smartPOS, we've always driven change. Now fully cloud-based, our platform lets merchants embrace the latest payment tech – and empowers their businesses with unprecedented data."
World-class gateway
As part of Aevi's Smart Merchant Enablement Platform, the payments gateway delivers agile, data-driven solutions that improve the merchant and customer journey across all channels, Distler stated. Distler further noted that the Aevi payments gateway is modular in design, which enables merchants to selectively leverage a range of capabilities as follows. The Aevi payments gateway:
Portability: Combines a device-agnostic payments application with enhanced payments gateway functionality, which consolidates all payment solutions into one. A separate module includes a plug-and-play payment app for use on smartPOS devices. 

Security: Supports point-to-point encryption for most major hardware vendors. Its advanced security is bolstered by application-level encryption and the latest version of Transport Layer Security.  Self-sufficiency: Is fully cloud-based and independent to specific hardware and data centers. This makes it resilient to any load, with no limit to how big or fast it can scale. In addition, the gateway runs optimally with limited downtime needed for updates. 

Multi-tenant accessibility: Maintains separate encryption zones for individual customers. Its ability to separate the platform for different sales channels gives business owners the autonomy to run multiple, targeted solutions simultaneously.

Enhanced reporting capabilities: Supports a sophisticated and highly configurable reporting system for all transactions.
Jewel in the crown
Describing Aevi's payments gateway as the "crown jewel in Aevi's technology suite," Distler explained that the open, cloud-based gateway works with any payment type, anywhere in the world, from cards to phones to crypto and everything in between. 
"Leveraging our open APIs, we securely integrate your existing or new systems and connect them to a terminal management system (TMS)," he said. "Our consolidated solution uses the ISO 20022 open standard, making end-to-end payments nexo-certifiable, where applicable." Additional tools and resources enable partners to stand out from the crowd and provide better solutions to merchants, thereby delighting merchants' end-user customers, he added.
Partner-centric, processor agnostic
Noting that Aevi's adaptable, portable products and services reflect the company's collaborative spirit, Distler said that from the start, Aevi's goal has always been to work with partners and make in-store payments as seamless and innovative as ecommerce transactions.
"Our platform frees PSPs and ISOs to extend their in-person payments offering," Distler said. "It's a chance to opening up whole new markets and stand out from the crowd by providing a better solution than ever to your merchants."
Distler went on to say that channel partners around the world appreciate the flexibility and scalability of the Aevi payments gateway. Like all products and services in Aevi's technology stack, the platform's processor-agnostic, hardware-agnostic features are backed by phenomenal service and support, he stated.

Website: www.aevi.com Contact: gene.distler@aevi.com
The Green Sheet Inc. is now a proud affiliate of Bankcard Life, a premier community that provides industry-leading training and resources for payment professionals. Click here for more information.
Notice to readers: These are archived articles. Contact names or information may be out of date. We regret any inconvenience.
Prev
Next