The Green Sheet Online Edition
June 13, 2022 • Issue 22:06:01
Industry Update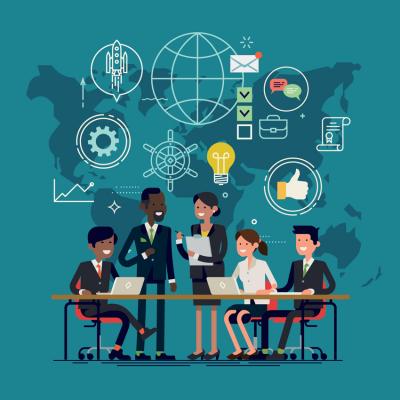 ANNOUNCEMENTS
House Financial Services approves cash bill
The National ATM Council Inc. applauded a May 18, 2022, bipartisan vote by the House Financial Services Committee in favor of HR-4395, the Payment Choice Act of 2022. The bill is designed to preserve a choice for consumers to use cash as "legal tender" at retail establishments throughout America. HR-4395 has received solid support from consumer/public interest and privacy advocates, as well as from leading domestic and global business organizations, NAC stated, adding that there are as many as 55 million unbanked or underbanked Americans who rely on cash as their preferred form of payment for all their purchases, and many other Americans just want to have the option to pay with cash for everyday transactions.
ICBA opposes U.S. central bank digital currency
The Independent Community Bankers of America expressed opposition to establishing a U.S. central bank digital currency (CBDC). In a comment letter to the Federal Reserve, the ICBA said a U.S. CBDC would introduce significant privacy and cybersecurity risks into the nation's monetary system and disrupt U.S. banking stability. Specifically, the ICBA wrote, "A U.S. CBDC would obstruct the ability of banks to take deposits and make loans, pose privacy and cybersecurity risks, provide a gateway to direct-to-consumer Fed accounts, and damage the Fed's ability to conduct monetary policy, among other risks." The association added that a U.S. CBDC would not yield benefits more effectively than alternative methods which, according to the Fed, is a prerequisite to creating a CBDC.
New book delves into embedded finance impacts
A new book on how embedded finance will revolutionize the future of fintech launched at Money20/20 Europe, June 7 to 9, 2022. Entrepreneurs and fintech trailblazers Scarlett Sieber and Sophie Guibaud, authors of Embedded Finance: When Payments Become An Experience, explain in the book why they believe embedded finance is the most impactful trend of fintech and detail how it is already transforming financial services, banking and technology. With interviews of leading fintech players from Stripe to Shopify, the book shows how embedded finance is leveraged to supercharge the customer experience and provides lessons from early adopters.
RESEARCH
Fraudsters earning up to $600,000 per month
Arkose Labs, a provider of fraud deterrence and account security, released new insights into the expanding global fraud economy. Data inQ2 2022 State of Fraud & Account Security shows specific attack attempts skyrocketed, fraud "employment" increased tenfold, and fraud returns for the most accomplished fraudsters can be eight times higher than salaries for CEOs leading legitimate companies."The ROI for cyberattacks is greater than ever, so fraudsters are willing to invest more energy in the right mix of tools and resources to be successful and turn profits," said Kevin Gosschalk, founder and CEO of Arkose Labs. "Our intelligence shows that bot attacks are mimicking human behavior enough to evade security measures and leading to new monetization techniques."
FIs could do more to combat fraud
ID Insight, a fraud-prevention solutions provider, and About-Fraud, a community for fraud fighters, surveyed fraud investigators, managers and directors in late 2021 on their roles within financial services companies. Eighty-one percent of respondents said financial services companies could be doing more to fight fraud, with 34 percent citing new tools or services as the most important investment an organization can make to manage fraud more effectively. Also, 65 percent of respondents indicated the technology that enables fraudsters to commit fraud is better than the technology their organizations are using to prevent it; 46 percent said they don't have the tools or systems needed to prevent and stop fraud. For details, visit https://FraudFighterResearch.com.
NICE spots emerging threats, suspicious patterns
The 2022 NICE Actimize Fraud Insights report identified and analyzed the primary fraud threats and patterns that impacted leading global financial institutions in 2021. Researchers found that increased utilization of mobile devices for everyday purposes, such as banking, shopping and communication, heavily impacted the fraud landscape in 2021. Fraud increased across the board, analysts found, from P2P payments and digital wallets to traditional check payments. NICE Actimize said it projects that mobile channels will continue to be a target throughout 2022. The data-driven research study also found a 41 percent increase in attempted fraud over a similar evaluation conducted the year before by its data scientists
PARTNERSHIPS
iCheckGateway works with Nacha alliance
iCheckGateway.com, an Inc. 5000 company and Nacha's Preferred Partner, joined forces with Nacha's Payments Innovation Alliance. The technical specialists at iCG will work directly with executives of top financial institutions, enabling them with the knowledge and technology needed to succeed at payment processing, iCheckGateway stated. "Survival is no longer only about planning for the next financial crunch or pandemic," said Jason Estes, CEO with iCG. "Instead, hyper-growth companies need to take steps to fend off existing competition by creating a moat that preserves them for the foreseeable future."
Ingenico, Inspire team up
Ingenico, a Worldline brand, and Vestar Group's Inspire Payments partnered to equip Inspire with Ingenico's Move and Desk payment terminals. The deal means Ingenico is now the primary supplier of terminals to Inspire Payments, empowering the payments provider to grow its merchant estate and offer tailored payment solutions to the UK's small and midsize enterprises, the partners stated. The agreement will enable Inspire to deliver countertop and mobile solutions to meet the diverse needs of their customers with a faster transaction flow and enhanced user experience utilizing robust devices that can support the most demanding use cases, they added.
Tritium, TNS partner on integrated payments
Tritium, a manufacturer of direct current chargers for electric vehicles, partnered with Transaction Network Services, a payment infrastructure-as-a-service provider, to bolster point-of-charge payment options Tritium provides. Through this partnership, Tritium will receive access to Ingenico's payment hardware as part of the TNS UnattendedPayments solution, an end-to-end payments solution that enables self-service cashless payment acceptance designed to help increase efficiency. The solution consists of high performing payment terminals, a feature-rich administration portal enabling comprehensive reporting and administration management, and secure processing via the TNS gateway, TNS stated.
Valor PayTech integrating with EPI, EPX platforms
Valor PayTech, a provider of omnichannel payments solutions, reported that its integrations with Electronic Payments Inc. and Electronic Payments Exchange, a wholly-owned subsidiary of North American Bancard, are underway. "EPI and EPX resellers will soon have a sophisticated cloud-based omnichannel solution in their toolbox to help them win and retain more business," said Eric Bernstein, Valor COO and recent ETA Forty Under 40 honoree. Electronic Payment's CEO Michael Nardy added, "The Valor team has built true omnichannel payment technology which aligns perfectly with our company's technology-forward way of thinking." Keith Sampson, national sales director for NAB, noted, "What excites me the most about Valor PayTech being on the EPX platform is having a solution backed by people that genuinely want to see the partner channel succeed."
ACQUISITIONS
Huntington National Bank gains Torana
Huntington National Bank, a subsidiary of Huntington Bancshares Inc. acquired Digital Payments Torana Inc., a business-to-consumer payments fintech company based in San Francisco. Torana's digital payments solution, which will launch as Huntington ChoicePay, will further enhance Huntington's digital capabilities and advance Huntington's enterprise payments strategy, the bank stated. Torana's payment solution is a software as a service model built in the cloud and will enable Huntington and its clients to distribute digital payments to a variety of end users, Huntington added.
PSCU acquires Juniper Payments
Payments credit union service organization PSCU acquired Juniper Payments LLC from PITECO S.p.A. and two principal owners, who will continue with the company under PSCU. Juniper Payments, PSCU stated, is the largest cloud-based nonbank third-party provider of inter-bank transaction and reporting systems in the United States. Juniper demonstrates vision and reliability in serving financial institutions and correspondents through an automated and unattended banking ecosystem, PSCU noted, adding that the acquisition, it will add multi-tiered payments to its solutions set, as well as a virtual back-office payments gateway, compliance, risk management and monitoring services, and more.
APPOINTMENTS
Campos replaces van Delden as PPRO board chair
PPRO, a provider of digital payments infrastructure, appointed Lázaro Campos as independent chairman of the board to strengthen its board and governance in the next phase of the company's growth trajectory. Campos takes over from Tim van Delden, Managing Partner of PPRO shareholder HPE Growth, who served as chairman through the last stage of PPRO's rise. A payments infrastructure expert, Campos spent nearly 25 years at SWIFT, a provider of secure financial messaging services, where he held numerous positions before serving as CEO. His experience of leading and guiding large organizations will be invaluable to PPRO, the company stated.
Socure hires Chad Kalmes
Socure, a provider of digital identity verification and fraud solutions, welcomed Chad Kalmes as its chief information security officer. Kalmes will direct Socure's strategy and operations across the security, technology, and risk and compliance functions. He will also lead the security and compliance strategy for the Socure ID+ platform and partner closely with product and engineering teams. Kalmes brings more than 20 years' IT and security leadership experience to Socure. He most recently served as vice president of technology & risk at PagerDuty, after serving as senior director technology & applications at Twilio.
Leos, Arceneaux join VikingCloud leadership
Gregory Leos was appointed chief revenue officer of VikingCloud, bringing a wealth of experience in the financial services industry to the company. Directly prior, he served a six-year tenure with Fiserv, where he led several vertical sales teams and was general manager for the enterprise franchise business unit. Previously, he spent 20 years in senior roles with fintech companies spanning a broad spectrum of the payments industry. Paul Arceneaux joins the company as vice president product management, bringing more than 30 years' experience in building products and teams at security companies. Specializing in network security, virtualization and agile development, he most recently led product portfolio development and deployment for industrial customers at Mission Secure.
Seon appoints PJ Rohall
PJ Rohall is Seon's new head of fraud strategy & education. With more than a decade working in the fraud fighting industry, PJ Rohall is perfectly positioned to help further grow SEON's brand awareness in the American market, Seon stated. He began his career as a fraud analyst before serving as a board member for Marketplace Risk, an organization dedicated to marketplace startup risk management. Rohall is also the co-founder of About-Fraud, a community for fraud fighters, which provides resources, news and insights about fraud trends worldwide. At Seon, Rohall will concentrate on engaging with the broader fraud fighting community, acting as a conduit between Seon and the growing fraud-prevention field.

The Green Sheet Inc. is now a proud affiliate of Bankcard Life, a premier community that provides industry-leading training and resources for payment professionals. Click here for more information.
Notice to readers: These are archived articles. Contact names or information may be out of date. We regret any inconvenience.
Prev
Next