The Green Sheet Online Edition
June 13, 2022 • Issue 22:06:01
Inspiration
Make a splash with micro merchants this summer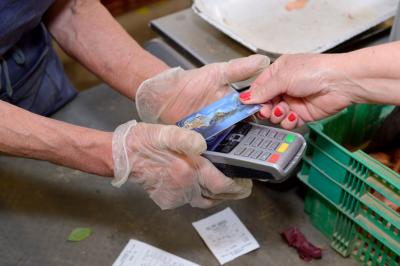 Summer is only days away in the Northern Hemisphere, and that means a host of seasonal businesses are popping up—some in fixed locations, such as shoreline shacks selling snacks to beachgoers, and others at temporary booths selling crafts or seasonal produce at numerous outdoor fairs and markets that take place during the warm weather months.
Many of these seasonal businesses are micro merchants, a group that was historically seen as not worth pursuing by traditional ISOs and merchant level salespeople. Then Square aggregated merchants under a fixed price model and targeted mini merchants, who jumped aboard with enthusiasm. Many of these merchants heard about Square through word of mouth. Vendors at events saw the extra sales others were making because they had these newfangled Square dongles.
At first the established payments community thought, let Square have 'em; they're not profitable and we're not supposed to aggregate anyway. But over the years, with support from the likes of Visa early on, Square expanded its suite of services and some formerly micro merchants became big merchants that chose to stick with Square. Now some ISOs and MLSs are giving this diverse pool of sellers a new look.
Serving the smallest of the small
Patti Murphy wrote about ways ISOs and MLSs are serving micro merchants in "Insider's report on payments: A pitch for pitching micro merchants," published in The Green Sheet April 22 of this year. The challenge, she found, is to service these accounts without going into the red. And one insight that has emerged is that while some micro-merchants set up with pricing similar to Square's are indeed money losers, but they are a minority: overall, a well-run program can easily be in the black.
Plus, Murphy pointed out that ISOs and MLSs have advantages over Square. One big benefit: merchants have a real person to turn to when problems crop up. And service providers have a chance to build relationships with fledgling merchants, some of whom will become roaring businesses that generate substantial residuals.
Another advantage is that micro merchants who sell their wares at events are not doing so in isolated storefronts. There is an incredible amount of camaraderie among vendors during fair days and significant word of mouth about all things business related, including payments. That means referrals from satisfied clients are likely to occur spontaneously at these gatherings.
Taking the plunge
So, why not check out local fairs and celebrations coming up soon and attend a few where micro merchants with growth potential will be greeting the public? Talk to them. Get to know them. You'll see a lot of them are using Square. A few will be using other options. See what they aren't getting from their current provider that you could provide and then devise a program tailored just for them.
The summer is wide open. There's lots of fun to be had with family and friends outdoors, where concerns about the possible spread of COVID-19 variants are not as strong as at indoor gatherings. And while you're out, add some micro merchants to your portfolio, creating relationships that may turn more lucrative than you've previously imagined.

The Green Sheet Inc. is now a proud affiliate of Bankcard Life, a premier community that provides industry-leading training and resources for payment professionals. Click here for more information.
Notice to readers: These are archived articles. Contact names or information may be out of date. We regret any inconvenience.
Prev
Next