The Green Sheet Online Edition
June 13, 2022 • Issue 22:06:01
Localization is key to long-term growth in APAC
By Kristin Gjerding
CellPoint Digital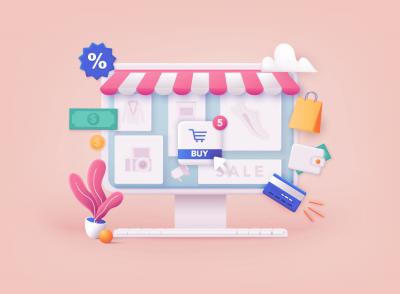 The Rapyd 2020 Asia Pacific eCommerce and Payment Study, which sought to understand the financial habits, payment method choices and preferences of consumers in seven APAC countries, provided a number of useful insights to businesses looking to build a frictionless payment experience in the region.
The findings—including frequency of purchases through online and brick-and-mortar channels, consumers' attitudes toward new financial and payment technologies, and payment method preferences—demonstrate why integrating a range of alternative payment methods (APMs) is critical to success in the region. But merchants must go a step further and identify which APMs are most appropriate in each APAC country.
A single region, a plethora of payment preferences
Although we're seeing strong growth in digital payment adoption across the APAC region, distinct preferences are emerging in each country. For example, in its Retail payments in Indonesia report, KPMG noted that only 4 percent of Indonesians have international credit cards, and their debit cards are often pre-set to disable online payments due to fraud and security reasons. J.P. Morgan, however, stated in E-commerce Payments Trends: India that in India, cross-border spending makes up 75 percent of total ecommerce sales.
Perhaps one of the more surprising findings, though, is that the appetite for innovation and new technologies seems much higher in the developing markets. In Malaysia, India, Thailand and Indonesia, at least 70 percent of consumers see themselves as "tech savvy" or "looking for smart solutions," while only 37 percent of consumers in Japan and Taiwan say the same thing. This is despite internet and smartphone penetration being significantly higher in the developed APAC countries, with internet penetration reaching over 90 percent in Japan.
Conversely, research findings indicate 735 million Indians lack internet access, yet India is home to the highest consumer ecommerce growth rate worldwide, possibly helped by 22 percent smartphone penetration. Here, the most popular payment method is Paytm, a digital/mobile wallet. Users can add money to the Paytm wallet through Unified Payment Interface (UPI), internet banking, or credit/debit cards, and send money from a Paytm wallet to a bank account or another person's Paytm wallet.
Across APAC markets, e-wallets and bank transfers have increased dramatically as preferred ways to pay, likely driven by the pandemic. E-wallets and bank transfers represent an emerging wave of payments—particularly when enhanced by interoperable real-time payment (RTP) systems, like UPI in India and PromptPay in Thailand.
In a card-preferring market like Singapore, e-wallets and bank transfers such as PayNow are preferred by 42 percent of respondents, researchers noted. Meanwhile, credit cards are the top payment method in Japan, with cash over the counter, such as Konbini, also a strongly preferred payment method.
Apparently, use of cards for years in developed countries has slowed adoption of alternatives, while consumers in the emerging economies have bypassed cards altogether, finding other ways to pay online or via mobile wallets or bank transfers. Consequently, the use of APMs is higher in these countries.
While debit cards are still frequently used in Indonesia, research shows they score low in popularity, highlighting the stronghold e-wallets have on everyday transactions. This reinforces how businesses can gain market share in this area by offering a wide breadth of payment options to consumers.
What does this tell us?
Most importantly, there is no such thing as a one-size-fits-all payment solution for APAC consumers. Preferences and behaviors vary so vastly that a blanket approach cannot be as effective as tailored offerings. Secondly, a huge range of APMs is actively used across the APAC region, and since integrating with multiple APMs can be costly and time-consuming, this creates a potential headache for merchants looking to expand into this region.
This is where payment orchestration can help. According to Pymnts, the global market for payment orchestration platforms is also expected to grow 20 percent yearly between 2021 and 2026.
One payment orchestration partner gives access to hundreds of APMs, providing merchants one interface through which all transactions between themselves, their customers and their payment providers are initiated, directed and validated. Furthermore, it automatically aggregates and processes data streams, giving merchants real-time analytics, and negotiates rates with a range of payment service providers, utilizing intelligent routing to manage international payments and local payment methods.
Payment orchestration + localization = APAC success
According to PPRO research findings, 44 percent of consumers abandon a purchase if their favorite payment method isn't available, and this increases to 51 percent for millennials. This research also confirms that across APAC nearly all consumers (94 percent) would consider using an APM in 2022.
A deep understanding of consumer preferences across this diverse region is essential in helping merchants create tailored payment solutions. Armed with this knowledge, payment orchestration can then integrate the APMs that best align with local customer expectations to create a positive user experience, increase conversions and boost brand loyalty.

Kristin Gjerding is the CEO of CellPoint Digital, a fintech leader in payment orchestration that prides itself on  making payments easier for airlines, travel companies and other international merchants and their customers. CellPoint's omnichannel Payment Orchestration Platform optimizes digital payment transactions, from cards or alternative payment methods, and accelerates the deployment of new payment options. To reach Kristin, email info@cellpointdigital.com.
The Green Sheet Inc. is now a proud affiliate of Bankcard Life, a premier community that provides industry-leading training and resources for payment professionals. Click here for more information.
Notice to readers: These are archived articles. Contact names or information may be out of date. We regret any inconvenience.
Prev
Next