The Green Sheet Online Edition
May 11, 2020 • Issue 20:05:01
Deadline looms for pay-at-pump EMV compliance
By Patti Murphy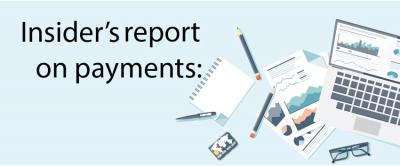 A majority of gas station owners today face a double whammy: sagging sales from state-imposed state-at-home orders and a looming deadline for rendering their pay-at-the-pump devices EMV compliant.
While most card terminals had to be EMV-compliant by 2015, the card brands gave gas stations five additional years to bring self-attended gas pumps into compliance. Some observers believe the deadline should be extended yet again for these outdoor devices, but the card companies appear to be unwilling to relent on the Oct. 1, 2020, deadline.
A new report by Thad Peterson, senior analyst at Aite Group, offers some perspective on EMV compliance. Nearly one in four terminals (74 percent) at retail locations (inclusive of in-store gas station locations) had been upgraded to EMV technology at year-end 2019. About 63 percent of all card payments in the United States last year were completed using EMV cards, the report noted.
A 2019 survey of fuel stations by Conexxus, a technology standards group, found 86 percent had upgraded in-store terminals to EMV, but just 13 percent had fully deployed the technology at their pumps. One consequence: gas station pumps are now prime targets for fraud, card skimming in particular. Reports of skimmers found at gas pumps appear in local media outlets routinely.
My debit card was compromised a couple of years ago. I knew immediately the compromise had occurred at a gas pump, and I informed my bank. After that, I vowed not to use my debit card at gas pumps unless they were EMV compliant. As for the errant gas station where my card was skimmed, the pumps still aren't EMV compliant.
High-cost proposition
With most American adults purchasing fuel on a regular basis, and about 122,000 gas stations in the United States, by Peterson's estimate, EMV compliance could have a significant impact on card fraud. But at what cost? Between $30,000 and $80,000 per store, depending upon how many gas pumps need to be replaced or retrofitted, Peterson estimated. And this doesn't include lost revenues from downtime needed to remove and replace pumps.
"Given the cost to small businesses [of making the switch], and given that they're not making much money because people aren't driving much, it seems to me that it would be logical to move the deadline," Peterson said in a recent interview.
There are workarounds. Sound Payments, for example, offers a unique retrofit option that ISOs and their merchant level salespeople can resell to independent gas stations. Most gas stations in the United States are independent. The solution, at about one-third to one-half the cost of traditional retrofits, easily integrates with existing POS software, and "takes hours versus weeks to implement," Eric Goldberg, vice president of sales at Sound Payments, stated in an April 13 episode of the Merchant Sales Podcast (available at www.greensheet.com/podcasts.php).
RewardsPlus, ExxonMobile's mobile app, puts fraud protection in consumers' hands in the form of mobile payments. But there's little chance of universal consumer adoption, so ExxonMobile stations still need to invest in EMV-compliant dispensers. Also, app-based payments process as costlier card-not-present transactions, Peterson noted in his report.
Among gas station owners surveyed by Conexxus, 43 percent cited cost as the primary reason for not deploying EMV at their pumps; about the same percentage said they weren't convinced the benefits were worth the investment. The latter group may be convinced otherwise come Oct. 1 when they start facing liability for card fraud tied to their pumps. Conexxus estimates fraud liability associated with non-compliant gas pumps could exceed $450 million this year alone. And as more unattended fuel pumps become EMV compliant, those that aren't will become all the more vulnerable to fraudsters.
These are uncertain times for all businesses. And no business wants to take on added expenses, like a technology upgrade, in even the best of economic times. But the reality is that fraudsters are an opportunistic lot, always on the lookout for payment system vulnerabilities they can exploit. And with most other card-accepting devices now EMV compliant, non-compliant fuel dispensers are and will continue to be easy marks for fraudsters.

Patti Murphy is senior editor at The Green Sheet and self-described payments maven of the Fourth Estate. Follow her on Twitter @GS_PayMaven.
The Green Sheet Inc. is now a proud affiliate of Bankcard Life, a premier community that provides industry-leading training and resources for payment professionals. Click here for more information.
Notice to readers: These are archived articles. Contact names or information may be out of date. We regret any inconvenience.
Prev
Next