The Green Sheet Online Edition
May 11, 2020 • Issue 20:05:01
Cannabis dispensary support amid COVID-19 and beyond
By Max Miller
Paybotic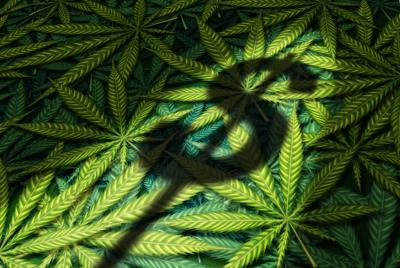 With social distancing and stay-at-home requirements, online ordering, for pickup or delivery, is becoming a way of life for millions of Americans, particularly those legally purchasing cannabis products to treat health issues. Payments professionals who can deliver ecommerce and electronic payment solutions to cannabis dispensaries, in compliance with appropriate regulations, will position themselves to benefit long term from this burgeoning market.
Need to limit traffic
With medical experts advising that the best way to staunch the spread of COVID-19 is to avoid contact with infected individuals, keeping store traffic to a minimum is a good merchant practice. Most cannabis dispensaries in the United States today are medical cannabis dispensaries, and these are considered "essential" businesses exempt from state closure mandates. They're keeping customers out of their brick-and-mortar establishments by encouraging online ordering for delivery or curbside pickup. And state governments, which tightly regulate cannabis businesses (medical as well as recreational sales), are loosening rules during this time of crisis to facilitate these new order and delivery models.
The whys and how
Cannabis. Marijuana. Pot. Weed. Like the name, cannabis has many uses. Some people smoke it, while others prefer edibles, and still others may use it in topical form. It can be prescribed for assorted medical conditions and symptoms, including: ALS, anxiety, Crone's disease, depression, epilepsy, MS, chronic nausea and PTSD.
Many cannabis dispensaries today operate on a cash-only basis, because banks and payments companies, concerned about raising red flags with regulators or the credit card networks, have turned their backs on these companies. But it doesn't have to be that way, and it shouldn't be. 
Businesses and individuals throughout the world are shunning cash over concerns that paper bills, because they get handled by thousands, if not millions, of individuals could be a vector for COVID-19. Cannabis dispensaries and their patients/customers are no different. In fact, an argument can be made that these individuals, with underlying medical conditions that could render infection fatal, have an even greater need for cashless payment solutions.
Adaptability saves the day
Cannabis dispensaries are an adaptable lot. Faced with draconian restrictions on how and where they can operate, they continue to flourish, with a steady stream of new dispensaries opening every year. Faced with the dangers around COVID-19, dispensaries have an opportunity to prove their worth – and provide a model for other customer-facing businesses. Even in the best of times, not everyone who uses medical marijuana can stop by a local dispensary when they need to. Debilitating pain, mobility issues and lack of nearby dispensaries are just some of the obstacles they face. Ecommerce makes it easier for patients to quickly and safely get the cannabis needed to treat their conditions. Having an easy to navigate and efficient ecommerce option will save customers time and drive more sales.
Time to leverage platforms
Ideally, ecommerce solutions will integrate with the dispensary's POS system and delivery platform, be user friendly (from both the store and customer perspectives), and reflect inventory changes in real time. In the midst of the COVID-19 pandemic, cannabis dispensaries have an opportunity to leverage these platforms and help make ecommerce ordering, coupled with curbside pickup and/or delivery services that support social distancing, today and into the future.
Secure solutions for a growing sector
By integrating cashless ATM solutions with an ecommerce platform, a marijuana dispensary can accept electronic payments that customers authorize using their personal identification numbers (PINs), just as they would authorize ATM cash advances (from credit cards) or withdrawals (from debit cards). The transactions clear though ATM (debit card) networks, so there are no credit card network rules to worry about. Cashless ATM solution providers can provide flexible connectivity to support curbside and home delivery models, including 4G, dual-band Wi-Fi and Bluetooth BLE. They can also support all payment form factors – NFC for tap-and-go payments as well as traditional cards. Plus, they should ensure maximum security and compliance with state and ATM network requirements by supporting end-to-end encryption. 
Legal cannabis sales represent one of the fastest growing sectors of the U.S. economy, registering a 32 percent jump in sales from 2018 to 2019, according to New Frontier Data.
A low-touch solution
In an environment where concerns about the risk of COVID-19 infections are rampant, offering a low-touch approach to cannabis sales is critically important to the long-term success of dispensaries. ISOs and agents that can help dispensaries optimize the customer buying experience with safe, efficient and secure online ordering and electronic payment options will benefit from being early to the game and positioned to capture share in this fast-growing market.

Max Miller is founder and CEO of Paybotic, a payment processing company specializing in high-risk businesses, such as cannabis dispensaries. Contact him at max@paybotic.com.
The Green Sheet Inc. is now a proud affiliate of Bankcard Life, a premier community that provides industry-leading training and resources for payment professionals. Click here for more information.
Notice to readers: These are archived articles. Contact names or information may be out of date. We regret any inconvenience.
Prev
Next