The Green Sheet Online Edition
May 11, 2020 • Issue 20:05:01
Industry Update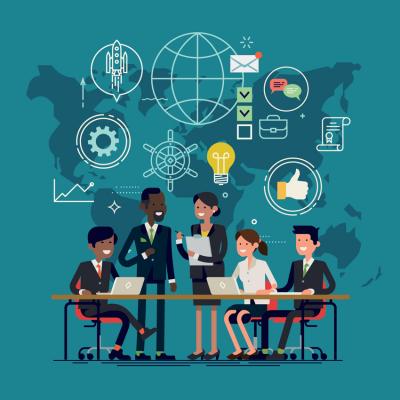 ANNOUNCEMENTS
Alaska authorizes cross-border ATM surcharges
The Alaska state legislature – supported by The National ATM Council Inc. and its Alaskan NAC ATM deployer members, G. Games-Vending and Alaska ATM Service – authorized surcharges on international credit/debit card transactions at retail ATMs throughout the state. HB 44, Automated Teller Machine Fees, was signed into law on April 21, 2020, by Alaska Governor Mike Dunleavy.
Clearent offers free, online payments ed
Clearent, an integrated payments solution provider, launched Clearent EDU, a free online platform that hosts a range of educational resources created to help small businesses, ISOs and independent software vendors navigate the evolving world of payments. The library includes free access to industry-focused articles, videos, podcasts and online courses designed with business owners and software-as-as-service professionals' needs in mind, Clearent stated.
Deserve joins PCI SSC
Venture-backed fintech company Deserve Inc. joined the PCI Security Standards Council (PCI SSC) as a Participating Organization. Deserve, which offers digital, mobile-centric, highly configurable solutions, will work with the PCI SSC to help secure payment data worldwide through the ongoing development and adoption of the PCI Security Standards.
Elavon certifies MO20 payment solution
International payment service provider NMI and global mobile payment technology provider Miura Systems reported that Elavon certified their M020 card payment solution. The Elavon accreditation enables the NMI/M020 solution to be deployed in 27 European countries with payment in 11 different currencies. The M020 is the latest payment device series introduced by Miura Systems, which has been driving mobile card acceptance over the past 12 years, NMI noted.
Ingenico Enterprise Retail honored
The Retail Systems Awards shortlist highlighted Ingenico Enterprise Retail as a top contender for the Omnichannel Solution of the Year category. Now in its 15th year, the Retail Systems Awards recognizes technology excellence and innovation within the retail sector. Ingenico Enterprise Retail captured the judge's attention for its modular offering that addresses merchants' need for a more unified experience, awards organizers stated. The winners will be revealed at an awards ceremony and gala dinner on Oct. 19, 2020, at the Waldorf Hilton, London.
Zinformatica introduces social distancing app
Zinformatica created an app designed for social distancing. Human Proximity can be used by enterprises and organizations to help maintain the safety criteria of personnel, while not interrupting their business, Zinformatica stated. It can also be used by individuals who wish to maintain a safe distance from others, as well as by companies to maintain correct distances between customers and in hospitals to help ensure that patients with potentially infectious diseases do not approach healthy patients.
RESEARCH
BAI studies digital banking growth
BAI's new research explores consumers' and bank leaders' priorities and perceptions pertaining to digital banking tools. The BAI Banking Outlook: Understanding the Digital Experience report is based on surveys conducted recently among 600 consumers and 200 financial services executives. Among other insights, researchers found that more than 95 percent of FIs plan to invest an average of 13 percent more in digital banking in 2020 over 2019, and consumers indicated 24/7 customer service is the most important way to enhance digital banking services.
Consumers ditch complex checkouts, PPRO finds
Online retailers are falling short when it comes to the final stage of the online customer journey according to PPRO research findings. Fifty-eight percent of total U.S. respondents would stop a purchase if the checkout process is complicated, highlighting the increasing need for retailers to address consumers' payment preferences, researchers stated. Plus, 42 percent of respondents stated they would stop a purchase if their favorite payment method wasn't available, they added.
PARTNERSHIPS
Aurora, AMP partner
Payments provider Aurora partnered with POS technology provider Advanced Mobile Payment Inc. The VAR agreement includes several POS terminals that will benefit today's business conditions including unattended and contactless payment technology, the partners stated.
Fattmerchant, Womply help SMBs apply for PPP
Fattmerchant is now licensed to facilitate the SBA's Paycheck Protection Program loans through a partnership with software and API company Womply. Payment technology provider Fattmerchant said that through this collaboration merchants can receive direction and assistance in preparing loan applications to ensure they get paid as soon as possible.
International Bancard, TherapyAppointment team up
International Bancard, a payment acceptance solutions provider, and TherapyAppointment devised a complete practice management solution for U.S. psychologists, psychiatrists, therapists, social workers and counselors throughout the United States. Through this partnership, International Bancard will leverage its PassportConnect payment gateway and secure, compliant POS technology optimized for Telehealth and remote practice management to TherapyAppointment providers.
NCS, Pineapple Payments offer contribution relief
NCS Solutions Inc. reported it launched the NCS Contribution Relief Program after partnering with Pineapple Payments to introduce a turnkey, online giving solution. With two new offerings, faith-based customers will be able to receive donations through an online giving platform and easy-to-use pre-addressed remittance envelopes, according to NCS. The Contribution Relief Program was created in response to the COVID-19 pandemic. NCS's greater vision is to help organizations reach members who are widely adopting online or virtual church services.
OnGuard Systems, FireEye working together
Cybersecurity developer OnGuard Systems said it is working with security company FireEye "to give joint customers access to the most comprehensive systems to combat today's most advanced insider threats." Features include continuous real-time insider threat risk analysis, 360 degree identity; infrastructure, activity and data protection; behavioral threat analytics; and more.
ACQUISITIONS
Payroc acquires Gateway Payments
Payroc LLC now owns the assets and operations of Gateway Payments LLC, a Destin, Fla.-based ISO that serves high-growth Gulf Coast markets. The ISOs is a welcome addition to Payroc's rapidly growing merchant portfolio and sales organization, Payroc stated.
Worldline gains GoPay
Worldline acquired a majority stake in GoPay, an online payments provider in Eastern Europe. Worldline expects GoPay to further reinforce its merchant services business and strengthen its Central and Eastern European market position.
APPOINTMENTS
Fankhauser to helm DCI
The board of directors of Data Center Inc., a developer of core banking software and related digital technologies for community financial institutions, elected Sarah Fankhauser as its president and COO. Fankhauser, currently the company's COO, will be the first female president in the company's 57-year history, and the first female president among major core providers in the bank technology industry. John H. Jones will remain as CEO until his retirement in early 2021, at which time Fankhauser will be named CEO. Fankhauser began her career as a teller at a DCI client bank and became the branch's operations officer. She has had several executive positions at DCI since joining the company in 1993 as an analyst/instructor.
Veon taps Erwan Gelebart
Veon Ltd., a global provider of connectivity and digital services, appointed Erwan Gelebart as CEO of JazzCash. He will report to Veon's co-CEO Sergi Herrero. JazzCash is Pakistan's leading digital wallet with 7.3 million active users at the end of 2019, Veon stated. Erwan has more than 15 years' experience, including the launch and scale-up of digital financial services in Bangladesh, Ghana, Madagascar and Mali, and while at EY Parthenon, Orange Money and Grameenphone.

The Green Sheet Inc. is now a proud affiliate of Bankcard Life, a premier community that provides industry-leading training and resources for payment professionals. Click here for more information.
Notice to readers: These are archived articles. Contact names or information may be out of date. We regret any inconvenience.
Prev
Next