The Green Sheet Online Edition
August 12, 2019 • Issue 19:08:01
Industry Update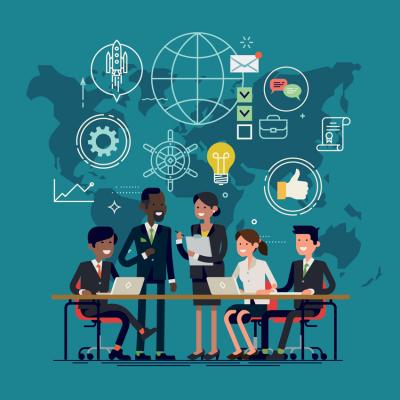 ANNOUNCEMENTS
Alipay, Lyf Pay join nexo standards
Alipay and Lyf Pay have become Principal and Associate Members, respectively became members of nexo standards, an international association dedicated to enabling fast, interoperable, borderless payments acceptance. Operated by Ant Financial Services Group, Alipay serves over 1 billion users with its local e-wallet partners. Lyf Pay is a multiservice mobile payment application developed in France that aims to simplify all of consumers' day-to-day payment and shopping experiences, nexo reported.
FIME supports mobile softPOS
FIME now offers consultancy and testing services to support the development and launch of software-based mobile POS (softPOS) solutions. SoftPOS solutions are completely software-based. They use the near field communication (NFC) functionality of smartphones to accept contactless card or mobile payments using a commercial off-the-shelf mobile device. SoftPOS developers can now ensure the functionality, interoperability and security of their applications prior to launch, FIME stated.
Kleinberg Kaplan joins blockchain consortium
Boutique law firm Kleinberg Kaplan joined the Global Legal Blockchain Consortium, a group comprising over 230 companies, law firms, software companies and universities developing standards to govern the use of blockchain technology in the business of law.
Solvent eyes cannabis payments
Fintech company Solvent received $850,0000 in seed round funding led by Chicago-based venture capital firm B&B Partners. This will allow Solvent to round out its engineering team and go to market with a software-as-a-service risk management and compliance platform for financial institutions, as well as CBD and THC credit card-enabled merchant services by the end of 2019, Solvent stated.
Trustonic joins PCI SSC
Mobile cybersecurity company Trustonic joined the PCI Security Standards Council as a new Participating Organization. Trustonic will work with the PCI SSC to help secure payment data worldwide through the ongoing development and adoption of the PCI security standards. The PCI SSC leads a global, cross-industry effort to increase payment security by providing flexible, industry-driven and effective data security standards and programs.
RESEARCH
Ingenico sees pan-European opportunities
The European online division of global payments leader, Ingenico Group, released ecommerce transaction data insights that indicate a greater pan-European business opportunity for online merchants during highly targeted peak shopping events. Analyzing trends from Black Friday transactions over the past three years, Ingenico found sales are still increasing, driven in part by the rapid growth of cross-border transactions. From 2016 to 2017, cross-border sales rose by 16 percent. In 2018, this figure surged 70 percent year over year. The increase was replicated on other peak sales days throughout the year, Ingenico noted.
TSG reveals top performing gateways
Using its Gateway Enterprise Metrics platform, The Strawhecker Group identified a selection of payment gateways for exceptional performance across several key areas critical to a successful payment platform. Elavon's Fusebox was assessed as best performing gateway; Worldpay's VAP and TSYS' MultiPass were the runners up. BluePay was found to have the highest authorization rate, with MultiPass and Fusebox gaining the runner up spots in that category. Multipass was recognized as gateway with the highest uptime, with runners up EpicPay and TSYS' TransExpress. Fastest transactions nod went to Fusebox with one runner up spot going to VAP.
U.S. Payments Forum details EMV tokenization
Last year saw a 126 percent increase in stolen records containing personally identifiable information, including payment data, and many organizations interested in protecting payment data are implementing tokenization as a tool to reduce opportunities for fraud, according to the U.S. Payments Forum. To help, the forum released a white paper examining the use of EMV payment tokenization to protect payment card data. "EMV Payment Tokenization Primer and Lessons Learned," is available at www.uspaymentsforum.org/emv-payment-tokenization-primer-and-lessons-learned/.
PARTNERSHIPS
BRC, Chargebacks911 support retailers
The British Retail Consortium is working with dispute processing and remediation company Chargebacks911 to help BRC members better understand how to combat friendly fraud and chargebacks. The partnership aims to slow the rapid growth of chargeback rates that continue to negatively impact retailer profits – UK online transactions grew by 7.5 percent in the last year, while related chargebacks rose by 23 percent, the BRC stated.
Cardflight, PAX team for SwipeSimple
SaaS payment technology company CardFlight and PAX Technology Inc, a provider of electronic payment terminal solutions and related services, have added SwipeSimple smart terminal functionality to the PAX 920. The PAX A80 terminal is expected to follow soon.
Cardtronics, Timewise re-up
Timewise Food Stores, a leading convenience store chain based in Houston, and retail ATM operator Cardtronics extended their long-standing partnership. Cardtronics will continue to provide complete turnkey ATM services to the entire portfolio of over 220 Timewise stores.
Fingerprints, G+D launch contactless biometric card
Biometrics company, Fingerprint Cards (Fingerprints) and Giesecke + Devrient Mobile Security (G+D), a global mobile security technology company, are collaborating to bring contactless biometric payment cards to the market. The card features Fingerprints' T-Shape module, which is part of its 1300-series. It has ultra-low power consumption and is tailored to be integrated in smartcards using standard processes, the partners noted.
ACQUISITION
SCS to purchase iDeposit assets
Signature Card Services, a provider of payment technology integration and acquiring solutions, agreed to acquire the assets of iDeposit, a payment gateway technology company specializing in integrated payments solutions for merchants. This acquisition further positions SCS as an industry leader providing secure, reliable financial technology solutions and commences the start of a more aggressive development strategy for 2019, SCS stated, adding that iDeposit's technology platform and ability to meet high security standards has established an impregnable foothold in the payments industry.
APPOINTMENTS
Three join Wnet board
The Women's Network in Electronic Transactions (Wnet) appointed three payments industry executives to its board of advisors: Audrey Blackmon, Verrency's senior vice president of business development; Beth Deck, Netspend's senior vice president of accounting and finance; and David Leppek, Statement IQ's executive payment consultant. The newly appointed advisors will provide strategic guidance to Wnet's board and support and advance Wnet's mentorship, scalability, sustainability, membership and Leadership Summit initiatives.
GiftYa hires Podroskey, Tribino
Jim Podroskey is now director of engineering at GiftYa and Carlos Tribino is the chief marketing officer. Podroskey will play a vital role in GiftYa's technology expansion and scalability, according to Jason Wolfe, the company's CEO. He joins GiftYa from the Blackhawk Network where he was responsible for engineering growth and leadership across the ecommerce division. Previously, he was vice president of technology for GiftCards.com. Tribino, who also previously worked at GiftCards.som, comes to GiftYa from Compass, where he was marketing lead. He will support GiftYa's rapid development.
ControlScan taps Sam Pfanstiel
ControlScan, a provider of managed security and compliance solutions recruited Sam Pfanstiel to serve in an all-new role as the company's director of security consulting services. He will provide consulting and assessment services for payment solution technologies as well as identify impacts of third-party solutions on merchant payment environments. Pfanstiel joins ControlScan with over two decades of senior IT management; card brand compliance; fraud prevention; and payment, application and mobile security experience.

The Green Sheet Inc. is now a proud affiliate of Bankcard Life, a premier community that provides industry-leading training and resources for payment professionals. Click here for more information.
Notice to readers: These are archived articles. Contact names or information may be out of date. We regret any inconvenience.
Prev
Next