The Green Sheet Online Edition
August 12, 2019 • Issue 19:08:01
Inspiration
Branding – making the intangible tangible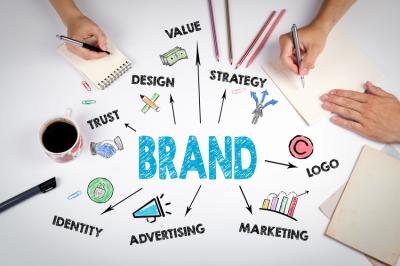 When was the last time you focused on branding your payments business? If you own a one-person shop, you and your business are inextricably linked, and you probably embody your brand every day without giving it much thought. If you own a larger enterprise, it is a product of your vision, but there is distance between you and your business. And there should be a clear distinction between you and your company's brand.
In either case, it's helpful to review your branding from time to make sure you have clarity on how you want your merchant customers, prospects, colleagues, current and potential partners, and other professionals in the wider payments, fintech and merchant services realm to see you.
When they hear the word "brand" many people picture a ranch where livestock is roped, branded with a symbol and sent to pasture. While business branding often involves the use of logos, it goes far beyond such symbols to include what advertising pioneer David Ogilvy called "the intangible sum of a product and its attributes."
Real but not objective
Even when branding a sole proprietorship, figuring out how to describe a sum of intangibles is not easy. Most people rely on a more practical description of brand as the perception of an organization, service, product or experience.
In a December 2011 Forbes article, "What is a Brand Anyway," Jerry McLaughlin wrote, " Put simply, your 'brand' is what your prospect thinks of when he or she hears your brand name. It's everything the public thinks it knows about your name brand offering—both factual (e.g., it comes in a robin's-egg-blue box), and emotional (e.g., it's romantic). Your brand name exists objectively; people can see it. It's fixed. But your brand exists only in someone's mind."
Something that exists only in a person's mind is subjective and typically has feelings associated with it. This means the process of articulating a brand can be thorny. Challenging as this may be, it is well worth the effort.
Marketing experts at the Walker Sands agency stated, "The best way to build and nurture an effective brand image is through a multidisciplinary approach that combines owned, earned and paid media in a coordinated, digital ecosystem constructed of PR, social, search and other elements."
Four steps for brand building
Walker Sands further offered four steps for building your brand image:
Identify your key audience.
Determine critical business goals.
Define your brand persona.
Develop key messaging.
If you run an ISO with other individuals, you have a built-in team to brainstorm with on these steps. You can brainstorm and ultimately reach alignment on what makes your brand unique. From there, you can devise a marketing strategy that is backed by your knowledge of how you define your brand, what it means and how to talk about it.
If you are a sole proprietor, reach out to others working solo, and collaborate to help each other work through the steps. No matter what size your company is, doing this will strengthen your business and help you reach your goals.

The Green Sheet Inc. is now a proud affiliate of Bankcard Life, a premier community that provides industry-leading training and resources for payment professionals. Click here for more information.
Notice to readers: These are archived articles. Contact names or information may be out of date. We regret any inconvenience.
Prev
Next