The Green Sheet Online Edition
August 12, 2019 • Issue 19:08:01
Readers Speak: What use is co-opetition?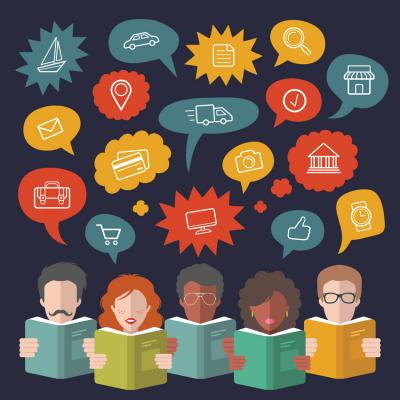 A new MLS, I've already experienced extreme competitive pressure. Even after you get a merchant to sign on the dotted line, competing reps are poking in, trying to sweep them away. This is a completely different scene than I observed at a tradeshow I went to, where "co-opetition" and "cooperation" were bandied about. I don't feel like cooperating with my competitors at this point. What is co-opetition all about? What good is it?
Jeff Grosse, Merchant Level Salesperson
Jeff,
Thanks for asking this question. It's true a high degree of co-opetition exists in the payments sphere, especially in rolling out the innovative products and services new technology continues to make possible. Dale S. Lasig, senior staff writer and content marketing specialist at The Green Sheet, described it thus in "The adjacent POS-sible," published Feb. 27, 2017 in issue 17:02:02.
"How many payments industry stakeholders does it take to change a POS system? The answer may be hundreds or even millions if you consider the many interlinking stakeholders in the payments value chain. Ours is a collaborative business, a long tail of large and small players whose combined efforts move the industry forward in billions of tiny increments."
The extent to which competitors collaborate has much to do with context. You may have no good reason to cooperate with cutthroat competitors hounding your merchants, but at acquirers meetings you might meet and befriend competing, but like-minded MLSs and end up helping one another resolve issues that arise in your demanding jobs.
GS Online's MLS Forum is one place where sales reps from diverse ISOs touch base, ask questions, and help and encourage one another. To register and join, click the Forums tab in the menu bar just below the GS logo on our home page, www.greensheet.com. Also, to read articles on the topic, search for the terms "co-opetition" and "coopetition" using the Search function on our home page.
Editor
What's on your mind?
Do you have a burning payments question or issue on your mind? Sound off right here. Just send an email to greensheet@greensheet.com

The Green Sheet Inc. is now a proud affiliate of Bankcard Life, a premier community that provides industry-leading training and resources for payment professionals. Click here for more information.
Notice to readers: These are archived articles. Contact names or information may be out of date. We regret any inconvenience.
Prev
Next