The Green Sheet Online Edition
August 27, 2018 • Issue 18:08:02
New Briefs
Editor's Note: Following are excerpts from news stories recently posted under Breaking Industry News on our home page. For links to these and other full news stories, please visit www.greensheet.com/breakingnews.php?flag=previous_breaking_news.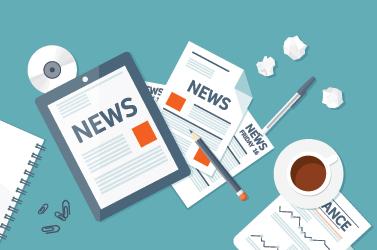 Retail spending robust in Q2 2018
According to transaction data collected from 1.3 million U.S. merchant locations by First Data Corp., growth in retail spending continued at a steady pace across most sectors during the second quarter of 2018. Nationwide, Washington ranked as the top city for retail spending growth, up 6.4 percent for the quarter, followed by Houston and Boston. Among retail categories measured, gasoline stations tracked the highest rate of growth, at 16.5 percent year-over-year for the quarter, followed by movie theaters (14.8 percent), computer software stores (12.5 percent), steamship/cruise lines (9.9 percent), shoe stores (8.1 percent) and specialty retailers (7.6 percent). Sporting goods-hobby-book-music and furniture-home furnishings were the two retail categories that saw quarterly declines.
Consumer security concerns may stymie biometric payments
Biometrically authenticated payments are poised for growth, but consumer concerns about security could thwart this fledgling trend. That's the upshot of a new report from Transaction Network Services. This contrasts with a survey commissioned in 2017 by Visa Inc., which suggested consumers are eager to leave passwords behind for biometric authentication at the POS and for other financial transactions.
Biometric authentication refers to the process of verifying that someone is who he or she claims to be through the use of fingerprint or iris scans, for example. Many consumers already use biometrics to unlock their smartphones and other "smart" devices, like wearables. Juniper Research estimated there were 190 million smart mobile devices (phones and wearables) worldwide in 2016; by 2021 that number is projected to be 600 million.
AmEx-accepting merchants gain new financing options
New York-based American Express Co. joined forces with GreenSky Inc., a platform provider focused on enabling frictionless promotional payment options to consumers. The aim of their strategic alliance is to bring enhanced digital payments and financing capabilities to help merchants grow their businesses and give consumers greater flexibility in financing their purchases, the partners stated.
The collaboration will enable eligible U.S. merchants within the AmEx network and their customers to access Atlanta-based GreenSky's proprietary POS financing solutions. Using GreenSky's platform and technology, home improvement and elective healthcare merchants that accept AmEx will be able to drive incremental sales by providing qualifying customers with options to finance large purchases in a paperless environment, the companies said.
WSAA promises a smashing show
Demonstrating the nationwide camaraderie among the payments industry's regional associations, the Western States Acquirers Association congratulated the Midwest Acquirers Association on its stellar July conference before revealing what's in store for WSAA's September show. "Congratulations to the Midwest Acquirers Association on a fantastic 16th conference," WSAA stated, adding that WSAA looks forward to "continuing the high standards" of the payments industry's conferences at its annual meeting, which will take place Sept. 12 and 13, 2018, at the Hyatt Regency Scottsdale Resort and Spa at Gainey Ranch in Scottsdale, Ariz.
Pat Ford, vice president, strategic client relations at Vantiv and WSAA president, said the association is "pleased and excited" to be returning to Scottsdale this year, based on very favorable responses in the past. "Our attendance numbers are on pace to exceed previous years and obviously we are very grateful for the strong participation by our loyal sponsors and exhibitors," he added.
Kroger, Visa battle over interchange heats up
Foods Co. Supermarkets, a unit of The Kroger Co., stated it would cease accepting Visa Inc. credit card payments as of Aug. 14, 2018, unless the two parties reached an agreement to reduce interchange fees the card brand charges Foods Co. The ban is expected to impact 21 stores and five fuel centers located in California. Acceptance of Visa debit and other major credit cards, including Kroger's Mastercard-affiliated rewards program, will remain in effect.
Kroger spokesman Chris Hjelm told Bloomberg that Kroger, which operates 2,800 retail food stores under various banner names, could expand the ban to other stores. He added that when the amount retailers pay in card fees "gets out of alignment, as we believe it is now, we don't believe we have a choice but to use whatever mechanism possible to get it back in alignment." According to market data, Kroger's five-year quarterly profit margin has averaged 1.86 percent.
Treasury's regulatory easement may benefit fintechs
In response to Executive Order 13772, issued in February 2017, the U.S. Department of the Treasury has been easing restrictions pertaining to key financial services sectors. The department previously published guidelines for the bank and credit union, capital market, and asset management and insurance sectors. The fourth and final report of the series, published July 31, 2018, provides guidance for fintech firms.
U.S. Secretary of the Treasury Steven T. Mnuchin said Treasury staff members who crafted the reports met with numerous stakeholders in consumer financial data aggregation, lending, payments and credit servicing sectors, and he expects ensuing recommendations to drive rapid adoption of competitive technologies, data security and operational efficiencies. The goal is to simplify regulatory standards and create a financial system that supports all stakeholders, including nonbank finance and fintechs, he added.
U.S. in cybercrime crosshairs, researchers say
Data protection methodologies and legislation have made little impact on international cybercrime, according to a new study published Aug. 8, 2018 by U.K.-based Juniper Research Ltd. The Future of Cybercrime & Security: Threat Analysis, Impact Assessment & Leading Vendors 2018-2023 predicts a plethora of attacks will continue to grow, defrauding organizations of more than 146 billion personal records worldwide over the next five years.
Researchers place the United States at the epicenter of criminal activity due to the country's disparate methodologies for storing and transmitting data. The resulting patchwork of vulnerabilities makes U.S. firms vulnerable to opportunistic criminals, researchers noted. Without additional protections in place, experts said, more than half of international data breaches are expected to originate in U.S. companies by 2023 .

The Green Sheet Inc. is now a proud affiliate of Bankcard Life, a premier community that provides industry-leading training and resources for payment professionals. Click here for more information.
Notice to readers: These are archived articles. Contact names or information may be out of date. We regret any inconvenience.
Prev
Next