The Green Sheet Online Edition
August 27, 2018 • Issue 18:08:02
The realities of margin compression – and what to do about it
By Evan Weese
CardX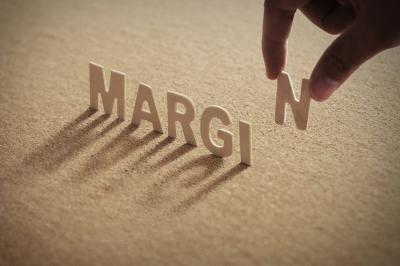 If you are in the payment processing business, your merchants are surely getting inquiries from competitors asking such quesitons as: How much are you paying? Can you send me statements to review? How much longer does your contract run? This usually ends one of two ways. Either you get an angry call demanding you reduce your pricing, or the merchant tells you he or she is switching to another provider.
For even the best ISOs and merchant level salespeople (MLSs), also referred to as merchant service providers (MSPs), with excellent service and merchant-friendly terms, the payments business is becoming increasingly commoditized. Price competition is a never-ending race to the bottom.
Pressure on profits
Many merchants faced with the costs of rising interchange believe that the "plus" in "interchange plus" is a windfall, rather than an essential charge to keeping a merchant service provider (MSP) running. As the payments industry continues to evolve and margins tighten further, MSPs are increasingly reliant on miscellaneous fees, especially for accounts for which the interchange-plus pricing doesn't even cover operating costs.
In the face of intense competition, providers are seeing their profitability erode by 2 to 3 percent per year, with profitability on smaller SMB accounts being reduced even more dramatically, according to a recent report by McKinsey & Co. titled Innovation and disruption in U.S. merchant payments.
The reality is that price-based selling is a dead end. The accelerating consolidation of the payments industry, along with brutal competition around interchange-plus pricing, means there's no margin that won't be undercut. To compete with super ISOs, smaller ISOs and MLSs need an alternative to interchange-plus.
Finding a fix
There is one number you can be confident won't be undercut: zero.
Thanks to recent changes to card brand rules and state laws, businesses in 45 states are now able to do what has long been the standard practice in government and education: pass on the fee when customers choose credit for convenience or rewards (see www.cardx.com/compliance#statelaws for further details).
Passing on the credit card fee in the form of a surcharge allows businesses to maintain listed prices while processing cards at a true 0 percent cost.
This is a tremendous change for ISOs, MLSs and merchants alike. MSPs can protect margins and retain valued accounts by ensuring that the business keeps 100 percent of all credit card sales. Unlike traditional processing, in which a service provider may be undercut by a competitor offering to slash 5 basis points off the existing processing cost, there's no underselling 0 percent cost.
Of course, while the cost to the business can be 0 percent through a surcharging model, the customer bears the cost of credit card acceptance. These costs must be handled fairly and consistently to abide by the card brand rules mandating that surcharges not exceed 4 percent and that no surcharges are assessed to debit cards.
For ISOs and MLSs seeking to sell merchants on the surcharging opportunity, these rules can be an asset. The maximum surcharge of 4 percent means that offering a lower fee, such as 3.5 percent, allows the MSP to maintain a strong profit margin while also emphasizing customer friendliness, as the fee is lower than the cap set by the card brands. Furthermore, by not assessing a surcharge to debit cards, businesses ensure their customers always have a no-fee payment option.
Opportunity and upside
This new model for payments represents a remarkable opportunity for ISOs and MLSs to improve their retention and compete with even the largest acquirers for new accounts. MSPs must be diligent, of course, in choosing their technology partners. Because payments is a highly regulated industry, merchants will have questions about compliance. To many of them, accepting credit cards at 0 percent cost seems too good to be true. A technology provider that offers surcharge solutions should be able to explain how the company complies with the card brand rules, ensuring the merchant partner is passing on the fee in full compliance.
Furthermore, MSPs should look to partner with a technology company that offers a 0 percent cost for credit card acceptance, capitalizing on the simple, transparent messaging that comes with a true zero cost solution.
Finally, ISOs and MLSs should ensure that their technology providers can provide a turnkey solution, not only for retail but also for MO/TO and ecommerce. Many businesses prefer to work with a consistent, hassle-free solution across all environments.
The widespread adoption of interchange-plus pricing has led to relentless competition within merchant acquiring and an unsustainable race to the bottom in pricing. The introduction of surcharging creates a new model for ISOs and MLSs to find and compete for new business. Both merchants and acquirers have long been seeking an alternative to traditional processing that ensures merchant affordability and MSP profitability.
With the strong market tailwinds and increasing adoption of surcharging, ISOs and MLSs should strongly consider partnering with a technology company to include a fully compliant surcharge solution in their product offerings.

Evan Weese is the Marketing Lead for CardX, a Chicago-based technology company that provides credit card acceptance solutions to businesses, government and education. He can be reached at evan@cardx.com.
The Green Sheet Inc. is now a proud affiliate of Bankcard Life, a premier community that provides industry-leading training and resources for payment professionals. Click here for more information.
Notice to readers: These are archived articles. Contact names or information may be out of date. We regret any inconvenience.
Prev
Next