The Green Sheet Online Edition
August 27, 2018 • Issue 18:08:02
Industry Update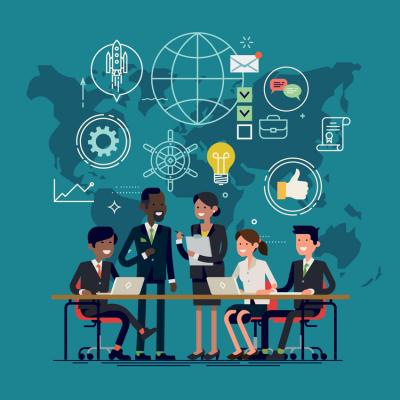 ANNOUNCEMENTS
ACI, FSS resolve dispute
ACI Worldwide, a global provider of real-time electronic payment and banking solutions, and payment technology and processing provider Financial Software & Systems Private Ltd. amicably resolved their disputes related to the use of ACI's BASE24 software. Under the settlement agreement, FSS and its affiliates are entitled to continue to provide FSS' existing customers with services such as customization, implementation and testing through June 2020. FSS and its affiliates may also provide FSS services to new customers not currently receiving services from FSS, subject to the settlement terms, the companies stated.
Appetize lands over $50 million in funding
POS operating software company Appetize revealed it has now raised over $50 million, with the latest equity round coming from 32 Equity. Appetize provides cloud-based software via Android and iOS operating systems for complex environments, including restaurant, quick-serve and retail, allowing functionality such as real-time inventory management and dynamic menu adjustment capabilities, the company stated, adding that all products include its proprietary automatic offline mode.
Mercator launches new practice
Continuing its coverage and analysis of customer interaction and customer experience topics in the payments ecosystem, Mercator Advisory Group launched Merchant Services as its newest continuous advisory service area. "This new practice is designed to serve the merchant acquiring community, merchants themselves, and the value chain associated with the customer experience," Mercator said, noting that the service will focus on consumer interactions at the POS, ecommerce, mobile payments and mobile apps amid a changing merchant ecosystem.
OCC allows national bank charter applications from fintechs
The Office of the Comptroller of the Currency stated it will begin accepting applications for national bank charters from nondepository financial technology (fintech) companies engaged in the business of banking. "The decision to consider applications for special purpose national bank charters from innovative companies helps provide more choices to consumers and businesses, and creates greater opportunity for companies that want to provide banking services in America," said Comptroller of the Currency Joseph M. Otting.
Shift4 receives RSPA awards, launches business management solution
Shift4 Payments and its recently acquired Future POS were selected by the Retail Solutions Providers Association as winners in the annual Vendor Awards of Excellence. Shift4 received the Electronic Payments/Financing category award for its complete payment solution, designed to provide businesses with secure, comprehensive, full-featured payment processing services. Future POS was recognized in the Software category.
In other company news, Shift4 launched the Lighthouse Business Management System for customers who use its POS solutions and payment processing services. Lighthouse "delivers a complete business management solution for Shift4 Payments customers, including extensive reporting capabilities, employee scheduling, remote POS system management and customer engagement tools.," the company said.
SmartMetric develops biometric health records card
SmartMetric Inc. created a biometric-secured smartcard that stores medical files, including medical scans and images. Inside the SmartMetric biometric card, which is the size and thickness of a credit card, is memory and a Cortex processor, along with SmartMetric embedded software that allows for instant scanning of fingerprints to unlock cards. "This card will allow a person who has a medical condition to carry with them all of their important medical records when traveling away from home," said SmartMetric's president and CEO Chaya Hendrick.
Square Reader SDK launches
Square Inc. heralded the launch of the Square Reader SDK, describing it as a complete toolkit that enables developers to re-imagine the checkout experience for sellers and buyers. "For the first time, iOS and Android developers can build unique checkout or point-of-sale applications like self-ordering kiosks, mobile points of sale, in-store line-busting apps, and more on top of Square's hardware and payments ecosystem," Square said, adding that the solutions enable developers to work with existing Square merchants in popular industries such as retail and restaurants as well as new sellers in verticals not traditionally supported by Square.
RESEARCH
POS market to top $125 billion, GMI finds
According to a new report by the market research and strategy consulting firm Global Market Insights Inc. the POS terminal market will exceed $125 billion worldwide by 2024. The growth is accredited to the rising demand for cashless transactions and the ease of convenience offered by these devices, which also help minimize total cost of ownership by delivering great performance, reliability and remote manageability; they also help the retailers carry out detailed payment, inventory management, bill printing and loyalty programs for customers, GMI stated.
In-store contactless payments on the rise
New data from Juniper Research published in its report titled Will Apple Continue to Dominate Contactless Payments? indicates that, driven by payment cards and mobile wallets, in-store contactless payments will reach $2 trillion by 2020 and represent 15 percent of total POS transactions. Researchers also determined that contactless payments will exceed the $1 trillion mark for the first time in 2018, a year earlier than Juniper previously anticipated.
Payments Forum issues market snapshot
According to the U.S. Payments Forum, EMV chip cards are helping to prevent in-store counterfeit card fraud, and the U.S. payments industry continues to focus on payment technology implementations that can increase security while creating convenient cross-channel experiences. This finding was part of the forum's Summer 2018 Market Snapshot, which provides updates on U.S. EMV migration, emerging payments technology implementations and new resources for the payments industry.
Splitit finds slow checkout causes permanent losses
Eighty-seven percent of online shoppers will abandon their carts if the checkout process is too long or too complicated, according to a recent survey by installment payment solution provider Splitit. Retailers should be even more alarmed to hear that 55 percent of consumers would not only abandon their carts, but also never return to that retailer's site, Splitit noted. "With cart abandonment rates so high, retailers still have work to do in streamlining the online shopping experience," said Gil Don, CEO and Co-Founder of Splitit.
PARTNERSHIPS
First Data, Community Brands team up
Global acquirer First Data Corp. entered into a strategic partnership with Community Brands, a provider of cloud-based software solutions for associations, nonprofits, schools and faith-based groups. The two companies plan to integrate secure payment processing with the Community Brands association management software solutions. The strategic integration will deliver comprehensive features, including recurring billing, account updater and other value-added functionalities to clients, the partners stated.
Shift4, protel North America align
Secure payment solutions provider Shift4 Payments and protel North America, a provider of cloud-based and on-premise hospitality solutions, formed a strategic partnership to deliver hoteliers a comprehensive hospitality offering that combines advanced property management software, highly secure payment processing, and full merchant services. Shift4's complete payment solution is fully integrated with protel's hotel management software – including protel Air and protel On-Premise – to provide hospitality businesses with everything they need to process payments and operate their property securely and efficiently, according to the partners.
TruRating, Datacap join forces
TruRating, which specializes in POS customer feedback solutions, and Datacap Systems, a provider of integrated payments middleware, reported that TruRating will be launched on Datacap's POS platform in the third quarter of 2018. TruRating noted that it provides easy-to-understand insights via an online dashboard and mobile app and represents the newest release in Datacap's value-added offering. Georgina Nelson, TruRating CEO, said Datacap's mature presence in the payments space "provides even more credibility to our solution, and we're delighted to be working with such an established partner to provide merchants with access to previously untapped customer insights."
Wirecard, comdirect offer contactless payments via wearables
Digital financial technology provider Wirecard and German online bank comdirect are facilitating contactless payment via wearables. In partnership with Visa payment technology, the companies will offer these payments during the 2018 German Beach Volleyball Championships in Timmendorfer Strand from Aug. 31 to Sept. 2, 2018. During the event, approximately 5,000 wristbands will be distributed to spectators, which can be used for a variety of payments at the event venue, the companies stated.
Worldpay, CRS Texas extend partnership
Payment technology provider Worldpay Inc. and CRS Texas, which have partnered for a decade, extended their relationship for another four years. CRS offers comprehensive POS solutions to single and multi-unit operators in the restaurant retail, and other hospitality markets. CRS Texas CEO Brian Smith said, "As my business grows rapidly, Worldpay's multitude of integrations, cutting-edge technology and dedicated service and support positions us well to meet the goals of our clients."
ACQUISITIONS
Binance buys Trust Wallet
Cryptocurrency exchange Binance acquired Trust Wallet, a mobile wallet and decentralized application browser for Ethereum and ERC20 (an Ethereum protocol standard). This transaction marks the first acquisition for Binance. "Trust Wallet is a secure, open source, decentralized and anonymous mobile wallet application for storing over 20,000 different Ethereum based tokens and has seen significant user adoption since its launch in November 2017," the partners said. Trust Wallet is known for security and has "held itself to the guiding principles that it will never access user wallets, hold private keys, and ask for personal information," they added.
Global Payments to purchase Advanced MD
Global Payments Inc., a worldwide provider of payment technology and software solutions, agreed to acquire AdvancedMD from Marlin Equity Partners. AdvancedMD provides cloud-based software as a service (SaaS) solutions to small and midsize ambulatory physician practices in the United States. Global Payments will acquire AdvancedMD in a cash transaction valued at $700 million, and will finance the acquisition with its existing credit facility and cash on hand. Global Payments CEO Jeff Sloan said, "This acquisition aligns perfectly with our software-driven strategy and will add significant SaaS revenue in a new, attractive market with strong payment fundamentals, further accelerating our business mix toward technology enablement."
Net Element gains key UPS assets
Net Element Inc., a global technology and value-added solutions group, acquired certain transactional services portfolio (cash flow assets) from Universal Payment Systems. Through its Unified Payments subsidiary, Net Element gained the cash flow assets for a total of $2.7 million, which are expected to generate well over $5 million in gross profits over the next four years, Net Element stated. The acquisition "deepens our relationship with UPS, which has been very positive for both organizations," said Vlad Sadovskiy, president of integrated payments for Net Element.
APPOINTMENTS
Ingenico North America taps Giles
Bradford Giles was appointed senior vice president of marketing & sales enablement for Ingenico North America. Jennifer Miles, executive vice president of North America for Ingenico Group, said, "As we continue to expand our technology leadership position, Bradford Giles will play an important role in defining the strategies necessary to strengthen our position in the market." Most recently, Giles was vice president of channel marketing for Cayan. In that role, he was responsible for all partner and sales enablement, demand generation, messaging and was pivotal in the company's transition from a tradition ISO to a payments technology company.
Hochschild to succeed Nelms at Discover
Discover Financial Services reported that Roger Hochschild, its president and chief operating officer, will succeed David Nelms as CEO on Oct. 1, 2018. Hochschild was elected to the company's board of directors and will retain his role as company president. Nelms, current chairman and CEO, intends to retire from Discover in early 2019. Nelms will continue as executive chairman until his retirement.
Lucatuorto joins Sphere
Sphere Payments LLC hired Anthony Lucatuorto as its chief sales officer, SMB, to lead the company's integrated small merchant business segment. Lucatuorto will be responsible for all SMB sales and partner acquisition within the company's key market verticals throughout the United States, Canada and Australia. Lucatuorto has more than 25 years' experience in the payments industry having held executive roles in such companies such as TSYS, First Data and Revenue Sharing Alliance Group.
Shnider joins PCI SSC roundtable
Adam Shnider, executive vice president of commercial services at Coalfire, was selected to join the 2018 ‒ 2019 PCI SSC Global Executive Assessor Roundtable. The roundtable will be an advisory board comprised of senior executives from PCI assessor companies. "Having a more formalized method to gain insights from assessors is an important step in the evolution of the standards to better support the retail, service provider and issuer communities in their challenges with a changing payments landscape," Shnider said. "As a [representative of a] long-standing QSA company and as a QSA professional, I look forward to contributing to the process.

The Green Sheet Inc. is now a proud affiliate of Bankcard Life, a premier community that provides industry-leading training and resources for payment professionals. Click here for more information.
Notice to readers: These are archived articles. Contact names or information may be out of date. We regret any inconvenience.
Prev
Next