The Green Sheet Online Edition
November 14, 2022 • Issue 22:11:01
ISO VAR/ISV relationships: Legal opportunities and challenges
By Adam Atlas
Attorney at Law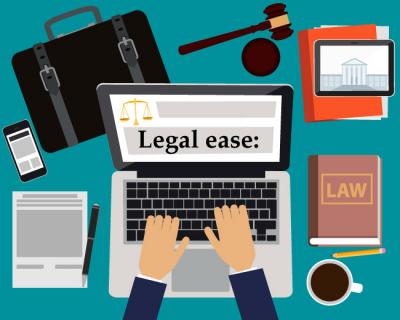 These days, an ISO without VARs/ISVs isn't an ISO. That's an exaggeration, but today's savvy ISOs are negotiating agent relationships with value added resellers (VARs) or independent software vendors (ISVs). In this article, I'll highlight some of the legal issues around these relationships, which are becoming central to the ISO business.
Jargon breakdown
So what is a VAR or ISV anyway? There is no official industry definition of these terms, but in plain language, VARs and ISVs already sell something to merchants who might have merchant accounts with ISOs.
As an example, consider a dentist practice management software-as-a-service (SaaS) provider that has a portfolio of a few hundred dental clinics. Through its SaaS, this ISV helps dentists maintain client records, set appointments, communicate with patients and create invoices. This ISV may see value in adding payments to its own offerings or at least in integrating to the payment services of a given processor or ISO.
Once that integration is technically possible, the ISV can easily solicit its dentists to offer them payments with the unparalleled convenience of the payment services working hand-in-glove (pun intended) with the SaaS dentist platform. From the point of view of the ISO, this ISV adds value to the resale of merchant services, and they are therefore a value-added reseller (VAR).
It's best not to get hung up on jargon, because it often changes, and different people will understand jargon to have different meanings. It's perhaps best to understand the roles of the various parties and use acronyms that they like to use for themselves.
Why ISV/VARs sell processing
Two factors drive ISVs and VARs to also want to sell processing: profit and competition.
The profit incentive is straightforward, as payment processing gives them a chance to participate in an entirely new revenue stream that is separate from their original business objectives. The ISV/VAR looks at their merchant customers the way others do: as sources of revenue with an associated cost of acquisition.
Adding payments to an existing portfolio has a relatively low cost of acquisition for both the ISV/VAR and the processor behind it. In fact, in the contemporary landscape it probably costs more—from the supply side and also the merchant's purchasing side—to procure payments in a way that is not integrated with the merchant's core operating platform.
Competition as a motivator is more complex. ISVs/VARs need to boast to merchants that their platform is no less effective than that of the competition, but they also want to create ever-more reasons for merchants not to leave. As ISOs know very well, merchant processing agreements come with terms, early termination fees, integration costs and other elements that—when added to an existing ISV/VAR platform—result in less attrition.
Payments helps the ISV/VAR attack both of these aspects of competition at the same time. All things being equal, payments integrated with an existing platform is superior to the opposite. At the same time, a merchant using an ISV/VAR platform together with payments is going to have a harder time leaving. Stated in a more optimistic may, the merchant will see more reason to stay for the added value.
Why ISOs sell through ISVs/VARs
For ISOs that spent years selling accounts one-at-a-time, the ability to board hundreds or thousands of merchants in a single integration is a treat they cannot refuse.
What is more, ISVs/VARs sometimes underestimate the value they bring for the ISO by adding payments because the addition of payments adds value even if they do not earn any residuals from merchant processing fees.
Finally, digital distribution of services is the norm, which points to a future where perhaps the only way to sell to merchants is through an ISV/VAR.
A clash of business models
The ISO business is premised on a merchant using a single acquirer for at least a few years and hopefully for much longer. Standard commercial terms in ISO and merchant processing agreements are premised on a degree of stability in a given merchant portfolio.
ISV/VARs on the other hand sometimes position themselves as brokers acting for merchant interests in sourcing the best suppliers of payments or other services and having a willingness to swap one supplier out for another if the outgoing supplier is found wanting.
These two approaches are incompatible and produce the most difficult parts of the ISO and ISV/VAR agreement negotiations. The ISV/VAR wants to be able to drop the ISO at any time. Meanwhile, the ISO has committed to its processor to never move merchants except under certain limited exceptional circumstances.
ISV/VARs usually operate without any regulatory framework (except HIPAA in the medical space), so it is jarring for them to be told that a merchant agreement has a fixed term and that the acquirer may take action if an ISO solicits a merchant away from the acquirer other than for certain limited reasons.
Therefore, the ISV/VAR usually goes through a long process of learning about the requirements in customary payment processing referral agreements. This does not always end well. Some result in an awkward agreement under which the ISO takes more risk than it should over non-solicitation breaches, and the ISV/VAR walks back some of the freedom to which it is accustomed in its core offerings.
Accommodating the other party
The opportunity for an ISO to sign hundreds or thousands of merchants all at once is coupled with an almost equally troubling risk of the ISV/VAR (rightly or wrongly) having the de facto ability to take that same portfolio away with the flick of a switch.
To arrive at the right, mutually beneficial and trust-building agreement, ISOs and ISV/VARs need to understand each other's business and, albeit sometimes begrudgingly, accommodate the needs of the other party.
ISV/VARs need to never place an ISO in violation of the payment network rules or contractual obligations to acquirers. On the flip-side, ISOs often adapt to become more customer-focused and less rigid much like the way their new ISV/VAR sales channels have been from their own genesis.

In publishing The Green Sheet, neither the author nor the publisher is engaged in rendering legal, accounting, or other professional services. If legal advice or other expert assistance is required, the services of a competent professional should be sought. For further information on this article, please contact Adam Atlas, attorney at law, by email at atlas@adamatlas.com, or by phone at 514-842-0886.
The Green Sheet Inc. is now a proud affiliate of Bankcard Life, a premier community that provides industry-leading training and resources for payment professionals. Click here for more information.
Notice to readers: These are archived articles. Contact names or information may be out of date. We regret any inconvenience.
Prev
Next