The Green Sheet Online Edition
November 14, 2022 • Issue 22:11:01
Why all industries should embrace mobile payments
By Chris Arnette
REPAY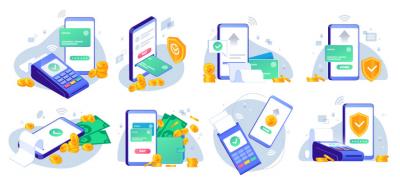 As recent developments have shown, businesses have realized many benefits in investing their time and resources into strengthening their payment stacks and finding new solutions to make the lives of their customers better.
Mobile payments have been one of the most requested methods for those looking to pay, touching on convenience, ease and speed as key factors. Increasing the number of desirable payment methods a business offers to customers makes it all the more likely the business will be set up for long-term success.
The rise of mobile payments
While the wider acceptance of mobile and digital payments was happening prior to the start of the COVID-19 pandemic, lockdowns accelerated the adoption in record speed, heightening the demand to new levels.
Even after lockdowns ended, many consumers continued to use the digital services they'd grown accustomed to during the worst of the pandemic. While many across the industry thought consumers would return to their old habits, it was clear that cash was no longer king, and swiping a payment card was an act of the past.
Benefits to consumers
While mobile payments offer multiple benefits, many consumers have stated they prefer mobile payments due to their convenience and ease of use. Most consumers have a smartphone they already use daily for shopping, organizing and banking.
It only makes sense for businesses to utilize a mobile app as well and allow customers to make payments using their phones. It's a simple solution that is easy for consumers to understand and meets them at the most convenient place.
Consumers often point to the security associated with mobile payments, as consumers feel confident their data won't be compromised by using mobile technology. The increase in biometrics (both fingerprint and facial recognition) employed on almost every mobile device also adds an additional layer of security to mobile payments that consumers don't experience with other payment methods.
Benefits to businesses
Implementing mobile payments has clear benefits to consumers, creating a path for them to make payments in the most simple and convenient way imaginable. However, mobile payments have a clear benefit to businesses as well. By offering mobile payments, businesses introduce an example of how they listen to consumer feedback to improve their solutions. This starts an opportunity to establish a new touchpoint on the path to solidifying a long-term loyal customer.
Overall, mobile payments are no longer an abstract concept that could potentially make for a better payment experience. It's clear there are many benefits in employing mobile payment technology.
Mobile payments prioritize safety, allowing consumers to be able to make payments without worrying about their information being compromised. Mobile payments capitalize on consumers' desire for more convenient ways to do things in their life, reducing potential stresses by making the payment experience easier.
It's only a matter of time before mobile payments become the leading payment method, so companies should take the opportunity to lay the groundwork now and introduce mobile payment technology.

Chris Arnette serves as senior vice president, head of product management for REPAY, where he is responsible for the strategic direction and delivery of new product features and functions across the REPAY platform, including all omnichannel payment services such as online bill payment and presentment, text pay, IVR, and mobile apps. He brings more than 20 years of experience in financial services in areas including product strategy and product management, enterprise application software management, professional services, client support, and operations. Connect with him at www.linkedin.com/in/chrisarnette/.
The Green Sheet Inc. is now a proud affiliate of Bankcard Life, a premier community that provides industry-leading training and resources for payment professionals. Click here for more information.
Notice to readers: These are archived articles. Contact names or information may be out of date. We regret any inconvenience.
Prev
Next