The Green Sheet Online Edition
November 14, 2022 • Issue 22:11:01
Industry Update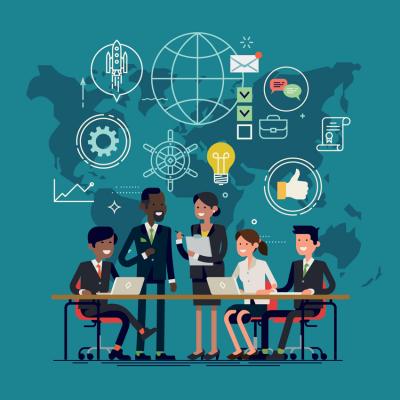 ANNOUNCEMENTS
CFB pauses fees for Hurricane Ian victims
To assist those impacted by Hurricane Ian, Climate First Bank temporarily waived late fees for loan payments and overdraft fees on deposit accounts. From September 28 to October 28, 2022, bank customers faced no penalties for prioritizing hurricane recovery.
Specifically, overdraft fees on deposit accounts, as well as late fees for loan payments, including mortgages, were waived. About the relief, Climate First Bank's St. Petersburg Branch Manager Edina Remic said, "Now is the time for corporate compassion as we begin rebuilding our homes and businesses."
G+D tokenization wins Juniper Future Digital Award
Giesecke+Devrient reported that its eCom Tokenizer was honored in the Fraud and Security Innovation: Payment Tokenization Solution category of the 2022 Juniper Future Digital Awards. The solution impressed the jury with its scalability and platform-agnostic approach, G+D stated. Since 2008, Juniper Research has honored companies for innovative solutions with potential to change their respective industry in the long term and offer target groups a decisive advantage.
This is the third consecutive year G+D has received one of the awards, once again highlighting its importance and pioneering role in the field of digital payments, G+D stated.
Karta.io launches ecommerce platform
Karta.io, a financial ecosystem for ecommerce businesses launched in the United States. The service was devised to help ecommerce teams simplify financial management and gain complete control over finances. With Karta.io, an e-commerce business can get the automation and insights needed to scale and forecast, the company stated, adding the platform was created due to the founders' frustration in finding a suitable service for their ecommerce business.
The solution offers business accounts created in five minutes, virtual cards in one click, spending rules for every user, real-time expense tracking, and much more, karta.io stated.
Nacha launches PaymentsIQ
Nacha launched online resource PaymentsIQ by Nacha, which allows payments professionals to access more than 100 on-demand courses on topics across the payments ecosystem. These range from the latest enhancements to the ACH Network to risk management and cryptocurrency. In addition, PaymentsIQ by Nacha subscribers can view recordings from past Nacha events, including sessions from previous Smarter Faster Payments Conferences and the ACH Legal and Compliance Summit. Payments professionals can also use PaymentsIQ to earn continuing education credits toward AAP and APRP accreditations.
VikingCloud a certified PCI Forensic Investigator
Cybersecurity and compliance solutions provider VikingCloud said its PCI Forensic Process and Methodology was approved by the PCI Security Standards Council and all major credit card brands including Visa, Mastercard, American Express, Discover and JCB. By joining fewer than 25 companies holding this certification, VikingCloud has positioned its North America-based customers to take advantage of a cybersecurity retainer that offers in-depth investigations in the event of a security breach or data compromise, the company noted. In addition, VikingCloud noted, it is now authorized to perform investigations for any breach size and is authorized to review outcomes of customer data breach investigations.
RESEARCH
Gift cards big in early holiday shoppings
New Blackhawk Network research indicates 37 percent of shoppers surveyed plan to start shopping before November due largely to actions of brands and retailers. Forty-six percent of respondents said their signal to start holiday shopping is when brands and retailers announce sales and promotions. Consumers plan an overall 8 percent increase in gift spending this year. More than other generations, Gen Z plans to increase YOY gift spend by 28 percent, with a 57 percent increase in gift card spending.
ELFA reports on state of equipment finance
The equipment finance industry saw new business volume increase 7.4 percent in 2021, a marked improvement from a decline of 7 percent in 2020, according to the 2022 Survey of Equipment Finance Activity released by the Equipment Leasing and Finance Association. The study was based on a comprehensive survey of 100 equipment finance companies, ELFA noted. Among respondents, nearly 72 percent experienced an increase in volume in 2021, researchers found.
By market segment, they added, new business volume dropped 1 percent in the large ticket segment and increased 3.1 percent in middle ticket, while small ticket surged with new business volume growth of 17 percent year over year.
FIDO Alliance finds declining password usage
FIDO Alliance published its second annual Online Authentication Barometer, which gathers insights into the state of online authentication in 10 countries worldwide. This year, the alliance began tracking authentication in the metaverse and plans to incorporate use of technologies like passkeys in future reports.
Researchers found that entering passwords online has dropped year over year by 5 to 9 percent across all major use-cases tracked, including accessing financial services, work computers and accounts, social media, streaming services, and smart home devices. Passwords remain the dominant form of online authentication, however, and cause major issues.
Gift subscriptions big business over holidays
According to a new Recurly survey, this holiday season will be big for businesses with gift subscriptions, with 63 percent of consumer respondents reporting they would consider giving subscriptions as a gift and 70 percent interested in receiving gift subscriptions. Gen Z (73 percent) and millennials (72 percent) said they are interested in receiving gift subscriptions. Consumers like receiving subscriptions as gifts because it allows them to experience something new (60 percent) and a variety of carefully selected options are offered (44 percent). Streaming video (54 percent), gaming (39 percent) and streaming audio (36 percent) are the top three subscription categories likely to be given as gifts.
PARTNERSHIPS
ACI Worldwide, Constant to modernize lending
Real-time payments software provider ACI Worldwide and Constant, a provider of self-service loan management software, formed a partnership designed to enable lenders to increase loan volumes, streamline collection process, drive revenue and lower cost to serve. Pairing ACI Speedpay and Constant's CX capabilities enhances the self-service experience for loan management, driving greater digital engagement with customers, the partners noted, adding that ACI Speedpay serves thousands of billers in the United States.
Sage, MineralTree facilitate multi-currency invoices
MineralTree, a Global Payments company, collaborated with Sage to enable Sage Intacct users to process multi-currency invoices and make international payments through the MineralTree TotalAP platform. These capabilities enable finance teams using Intacct to realize additional efficiency, visibility and cost savings benefits by leveraging a single, end-to-end workflow to process and pay both domestic and foreign currency invoices, the partners stated.
MineralTree TotalAP supports the full invoice-to-pay cycle, from automated capture and approval of foreign-currency invoices to execution of international payments in 130 currencies, they added.
Token, Computop offer open banking payments
Open banking payments platform Token and payment services provider Computop Paygate joined forces to provide open banking payments in Europe. Using Token's open banking connectivity and platform, Computop enables account-to-account payments for ecommerce merchants, white-label partners and resellers using its Paygate platform, the partners stated.
Token enablers open banking for the payments industry, offering out-of-the-box connectivity in the UK and Europe, providing a fast, simple way for PSPs, gateways and acquirers to manage A2A payments. Computop is a leading payment service provider in Germany with 38 percent market share and customers across Europe, the UK, China and United States, the partners noted.
Visa, Thunes expand Visa Direct
Visa and Thunes reported they partnered to help individuals and small businesses move money internationally to 78 digital wallet providers, reaching 1.5 billion digital wallets across 44 countries and territories. This partnership expands Visa Direct's reach to nearly 7 billion endpoints, including more than 3 billion cards, over 2 billion accounts and 1.5 billion digital wallets, the partners stated.
Consumers are not required to have a card or account to load or receive funds directly to their digital wallet, opening the potential for greater financial inclusion and enabling underserved populations opportunities to access financial products that meaningfully impact how they live and work, they added.
ACQUISITION
Huddlestock completes acquisition of F5 IT AS
Huddlestock Fintech AS recently completed the acquisition of software developer F5 IT AS. The acquisition was initially planned as a share swap, with Huddlestock transferring 6,666,667 treasury shares to the seller. However, the parties instead chose to settle the purchase price for F5 It AS by issuing to the seller 6,666,667 new shares (consideration shares) in Huddlestock by way of a share capital increase in Huddlestock.
The change was due to Huddlestock's preference in maintaining the current holding of treasury shares for potential new opportunities. Huddlestock is focused on providing innovative, sustainable technology solutions to capital markets, treasury and wealth management industries.
APPOINTMENTS
Josh Berwitz joins Prezzee
Digital gifting company Prezzee appointed Josh Berwitz as its North American president and global chief growth officer. Berwitz is tasked with helping to drive further growth and lead a team of 40 across New York and San Francisco. Prior to joining Prezzee, he spent close to 25 years working at American Express where he held strategy, partnership and loyalty roles with increasing responsibility.
Most recently, Berwitz served as Prezzee's senior vice president and general manager of the Partnerships, Business Development and Lounge organization within the company's U.S. Consumer Services Group.
Beyond Bancard selects Steve Eazell
Beyond Bancard hired industry veteran Steve Eazell to lead its business development efforts as vice president of business development. Eazell comes to the company with more than 20 years of industry experience and knowledge.
Most recently he was the managing member at Eazy Consulting, and before that he was with First American by Deluxe as vice president-strategic partners. Jimmy Virk, CEO of Beyond Bancard, said, "We are extremely excited to add Steve to our team; he brings decades of industry experience along with the same core values that we believe in here at Beyond Bancard. He will be a perfect fit to lead our business development efforts as we continue our growth."
Pel Faquiryan signs with Chargebacks 911
Dispute technology specialist Chargebacks911 appointed long-time finance leader Pelwasha 'Pel' Faquiryan as its chief growth officer, responsible for delivery of superior, personalized customer experiences and measurable business results. Faquiryan will focus on enhancing Chargebacks911's long-term performance and market position while building long-term capabilities.
She held several high-profile revenue and customer-focussed positions before joining CB911, including time as executive vice president U.S. Bank Payment Solutions, vice president of U.S. acquiring sales at merchant services technology company Ingenico, and as vice president of business development and client management at Fiserv.
Affinity taps Josette Leslie
Relationship intelligence platform Affinity appointed Josette Leslie as its chief financial officer. Leslie will be responsible for long-term financial strategy to help drive the company's next stage of growth.
Leslie brings nearly two decades of senior financial leadership to Affinity, most recently having served as vice president of finance at Squarespace leading up to its May 2021 initial public offering. Before Squarespace, Leslie spent 11 years with E*Trade Financial in various leadership positions and five years at Instinet managing financial planning and analysis and supporting its IPO.
Javelin names Riley, Webster as Payments leads
Javelin Strategy & Research named Brian Riley and James Wester as co-heads of Payments, following the successful integration of Mercator Advisory Group and Javelin. In March 2022, Escalent—Javelin's parent company—acquired Mercator, a research and advisory firm that serves the payments industry. Brian Riley has served as director of Mercator's credit advisory service for six years. He will assume an expanded role and oversee the team leading the Debit, Prepaid and Commercial practices. Riley has spent a quarter of a century with top-tier national credit card issuers at Chase, Citi, HFC and Wachovia (First Union National Bank) in senior management roles.
James Wester serves as director of Javelin's Cryptocurrency practice. He will now also oversee the team leading Merchant, Technology & Infrastructure, and Emerging Payments practices. Wester has more than two decades of experience in research, marketing and communications in payments and technology, including supporting PayPal's blockchain, crypto and digital currencies business unit as well as IDC Financial Insights' worldwide blockchain and payment strategies practices.

The Green Sheet Inc. is now a proud affiliate of Bankcard Life, a premier community that provides industry-leading training and resources for payment professionals. Click here for more information.
Notice to readers: These are archived articles. Contact names or information may be out of date. We regret any inconvenience.
Prev
Next