The Green Sheet Online Edition
October 24, 2022 • Issue 22:10:02
Payment technology: an ally to Hispanic or Latino-owned businesses
By Afshin Yazdian
Paysafe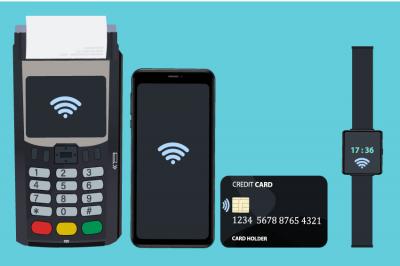 Following Hispanic Heritage Month in the United States, celebrated from Sept. 15 to Oct. 15, 2022, entrepreneurship within the community is growing faster than ever before, with the numbers highlighting this expansion in representation.
According to the Small Business Administration, the 400,000 to 450,000 Hispanic-owned businesses in the United States generated over $470 billion for the U.S. economy in 2020. And nearly one in four new businesses is Hispanic-owned.
There are several ways that payment processors can expand beyond simply providing a service to power everyday business and serve as allies to this growing merchant segment.
Accepting all the ways consumers prefer to pay
Checkout technology has advanced significantly over the past decade. This surge in innovation has been empowering merchants to provide customers with the ways in which they prefer to pay at checkout.
To be successful, Hispanic or Latino-owned businesses need to understand which solutions to offer. This is imperative when it comes to building a strong customer base—particularly across diverse segments. Options range from financially inclusive methods, such as cash, to efficient card processing through modern POS terminals and contactless means.
Consumers are increasingly gravitating toward tap-to-pay solutions. Paysafe's How are U.S. consumers paying in-store? report revealed two-thirds (67 percent) of consumers regularly make contactless payments with their credit or debit card.
Business owners and managers also appreciate the modern efficiencies enabled by new and emerging payment technology—such as compliant and insight-based sales reporting, inventory management, data collection, transactional reconciliation, and even fraud prevention—within a single platform.
A payments partner with technology know-how
For Hispanic or Latino merchants entering the market as business owners, a trusted payments partner with the requisite experience is key to navigating the process of implementing POS technology and understanding how to best meet customers' payments preferences. Partners with expertise in supporting independent, small businesses can also offer guidance on the latest options available and help owners decide which solutions are best suited for them.
Whether in-store, online or in the increasingly omnichannel world, the latest payment technology combined with consulting can help match the appropriate POS technology with each type of business: For brick-and-mortar merchants, this can range from fixed payment terminals to mobile POS that offers full functionality to power the checkout experience from anywhere within a store, empowering employees to serve customers directly, not just at the register. By employing mobile-compatible software that transforms smartphone devices and tablets into an autonomous POS system, store operators can help reduce wait times, optimize staff time and speed up the checkout process. For online businesses, efficient processing through a reliable payment processing platform results in the fast frictionless transactions customers across all segments have come to expect.
¿Hablas español? Bilingual merchant services
Business owners certainly appreciate doing business in their primary language. The end-to-end merchant journey is enhanced by bilingual support through the entire onboarding, set-up, and ongoing support process. Whether working with reselling partners or processing merchants, bilingual teams make a difference in all areas of the sales cycle.
Payments can ultimately optimize the continued growth of Hispanic and Latino-owned businesses—from reducing costs to increasing profits, which is especially important in times of inflation and economic uncertainty. Plus, by offering customers a prime checkout experience, they are more likely to be loyal, ultimately resulting in business success. We should all look forward to seeing the bounty this segment is going to bring.

Afshin Yazdian, president, merchant solutions at Paysafe, joined the company in 2020 and leads a global team focused on providing processing solutions to hundreds of thousands of merchants around the world. Afshin brings extensive leadership experience with fintech organizations to this role. Before joining Paysafe, he held the role of president and CEO of New York-based Cynergy Data until its merger with Priority Technology Holdings in 2014; thereafter he continued as president of the combined companies. Connect with him via LinkedIn at https://www.linkedin.com/in/afshin-yazdian-04b2b34/.
The Green Sheet Inc. is now a proud affiliate of Bankcard Life, a premier community that provides industry-leading training and resources for payment professionals. Click here for more information.
Notice to readers: These are archived articles. Contact names or information may be out of date. We regret any inconvenience.
Prev
Next