The Green Sheet Online Edition
October 24, 2022 • Issue 22:10:02
News Briefs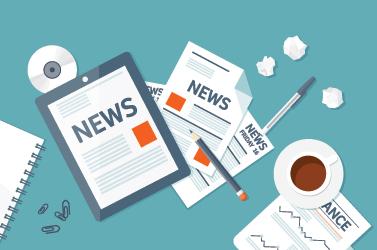 A new report from digital trust company Sift revealed fraudsters are upping their games. The report details the emergence of a new scam in which cybercriminals collaborate to liquidate bank accounts through cryptocurrency exchanges and connected wallets that have been ignored amid the "crypto winter," a term coined to describe the rough patch cryptocurrencies have seen this year. The term is comparable to a bear market in the stock market.
Separately, Kasada, a firm that helps companies defend against automated (bot) attacks, reported that revenues lost to bot-driven account fraud are on the rise. Sift's Q3 2022 Digital Trust & Safety Index indicates that no industry has been left untouched by account takeover attacks. The company said it saw an alarming 131 percent increase across its global network in the first half of 2022 compared to the same period in 2021.
The 2022 Nobel Prize in Physics, awarded by the Swedish Royal Academy of Sciences, reflects growing interest in quantum technology applications in science and business. The award of 10 million Swedish kronor will be shared by three physicists who led experiments with entangled quantum states, clearing the way for new quantum-based solutions, according to the Nobel Committee for Physics.
Nobel laureates Alain Aspect from Université Paris-Saclay and École Polytechnique; John F. Clauser, J.F. Clauser & Assoc.; and Anton Zeilinger, from University of Vienna, proved that quantum mechanics enables two or more particles to exist in an entangled state and influence each other, even if they are far apart.
Among Quantum's range of use cases are advanced quantum-resistant fraud protection schemes designed to outsmart quantum computing attacks, which experts fear may one day crack public key infrastructure.
Senator Richard Durbin, D-Ill., wants to put his proposed new credit card routing rules on the legislative fast track. He and Senator Roger Marshall, R-Kan., proposed an amendment to a major defense funding bill that mirrors legislation the two introduced in July 2022 to allow merchant choice in the routing of credit card payments. In a related development, the Federal Reserve finalized changes to its rules requiring merchant choice in debit card routing.
The Durbin-Marshall legislation would require the Federal Reserve to issue regulations ensuring that merchants can choose which networks process their credit card payments, and only one of the choices can be Visa or Mastercard. That could create a boon for debit networks like Star and NYCE, as well as the American Express and Discover networks.
Like the Durbin Amendment, which instructed the Fed to cap the fees charged retailers for debit card processing, the new legislative proposal would apply only to cards issued by the largest credit card issuers—those with over $100 billion in assets. Similar legislation was introduced in the House in September by Representatives Peter Welch, D-Vt., and Lance Gordon, R-Texas.
Global ticketing company YellowHeart, based in New York City, launched a Web3 platform designed to make entertainment purchases more accessible while mitigating ticket scalping and fraud. Josh Katz, CEO and founder of YellowHeart, pointed out that his platform leverages NFT and blockchain technology to create a more democratized and transparent ticketing experience.
"Why is it so difficult to get a ticket to a concert, and when you get there, half of the seats are empty?" he asked. "And how many times has that ticket been sold before you bought it?" Katz went on to say that the YellowHeart platform's use of blockchain creates transparency, smart contracts to send resale proceeds back to stakeholders, and NFTs for proof of assets in digital files. These capabilities are already leveling up the playing field, he added, by making NFT tickets more accessible to event organizers, artists and teams.

This article contains excerpts from news stories recently posted under Breaking Industry News on our homepage. For links to these and other full news stories, please visit www.greensheet.com/breakingnews.php.
The Green Sheet Inc. is now a proud affiliate of Bankcard Life, a premier community that provides industry-leading training and resources for payment professionals. Click here for more information.
Notice to readers: These are archived articles. Contact names or information may be out of date. We regret any inconvenience.
Prev
Next