The Green Sheet Online Edition
May 09, 2022 • Issue 22:05:01
Will Visa kill cash discounting?
By Patti Murphy
ProScribes Inc.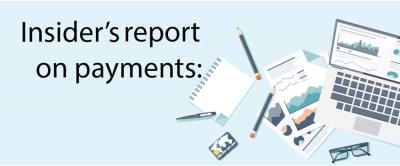 Perceptions count for a lot. In 2020 and 2021, there was a perception—put forth by retailers and their allies in Congress—that by raising interchange rates as they regularly do each April and October, Visa and Mastercard would be sticking it to merchants already struggling with the financial fallout from COVID restrictions.
Now it's Visa's turn to play the perception card. The card giant is raising concerns about cash discounting and surcharging. In a memo sent to several acquirers in March 2022, Visa revealed that it has dispatched secret shoppers across the country who have found merchants that appear to be out of compliance with its rules for surcharging and cash discounting. Violations identified include:
Merchants surcharging credit card transactions without first notifying Visa,

Merchants surcharging debit card transactions,

Surcharge amounts that exceed the cost of acceptance,

Surcharging disclosure signs that don't meet Visa requirements, and

Non-compliant cash discounting programs.
A copy of an acquirer memo I came across said the acquirer had 60 days to review all of its merchant accounts to ensure compliance with Visa's surcharging and cash discounting rules. Visa also requested the names and websites of all the acquirer's ISOs offering cash discounting and/or surcharging, so that Visa can further confirm compliance with its rules.
Not surprisingly, the memos created significant consternation in the ISO community, with some suggesting the days of cash discounting are numbered. Wrong. Visa may have problems with the way some merchants do cash discounting, but it can't take issue with the idea. The Durbin Amendment to the 2010 Dodd-Frank Act specifies that the card networks cannot prohibit merchants from offering incentives for using a particular form of payment, like cash.
Surcharging is a different matter. Surcharging debit card payments is prohibited under the Durbin Amendment, as well as long-standing Visa and Mastercard rules, in addition to running foul of several state laws.
Perceptions are everything
Now this may not be a popular position in the merchant acquiring space, but I believe cash discounting is a good idea. Merchants have long complained about the cost of processing card payments. Offloading the costs on customers who gain the most by paying with cards may quash those complaints. Besides, consumers have demonstrated a strong willingness to help small merchants, especially since the onset of the COVID pandemic.
I've raised this argument with ISOs and agents recently and received a curious response from some: if merchants aren't paying the costs—or, perhaps more accurately, if merchants aren't around to make a fuss about interchange—Visa and Mastercard may be tempted to raise interchange even higher.
Really? Interchange rates in the United States are among the highest in the world. Analyses by the Kansas City Fed found higher average interchange rates in just a handful of countries, Moldova, Kyrgyzstan, Georgia and Russia among them.
If interchange keeps going up and card-paying consumers are footing the bill, either as a surcharge or because of cash discount programs, it isn't going to look good. It creates the perception that a large company (Visa or Mastercard) is sticking it to consumers—consumers those very companies have spent years encouraging to use plastic instead of paper.
One possible outcome is that consumers and merchants will move more transactions to cheaper electronic payment alternatives, which become all the more viable as the United States moves closer to real-time payments. Another is government intervention. The industry has already had a taste of that, with Durbin Amendment caps on debit card interchange.
While merchants have made noise in Washington over rising interchange, it's hard to rile up lawmakers about the fees one category of businesses (the card networks and card-issuing banks) charges another (merchants). Sure, probably 20 million small businesses pay interchange fees related to card payments, but so do a lot of big businesses, like retailing behemoths Walmart and Amazon.
U.S. consumers with credit and/or debit cards number about 200 million. If even a fraction of these consumers were to complain to their elected officials about rising interchange, it could have a much bigger impact. Watch this space.

Patti Murphy is senior editor at The Green Sheet and self-described payments maven of the fourth estate. Follow her on Twitter @GS_PayMaven.
The Green Sheet Inc. is now a proud affiliate of Bankcard Life, a premier community that provides industry-leading training and resources for payment professionals. Click here for more information.
Notice to readers: These are archived articles. Contact names or information may be out of date. We regret any inconvenience.
Prev
Next