The Green Sheet Online Edition
May 09, 2022 • Issue 22:05:01
Reader's Speak: AML enforcement fines at all-time high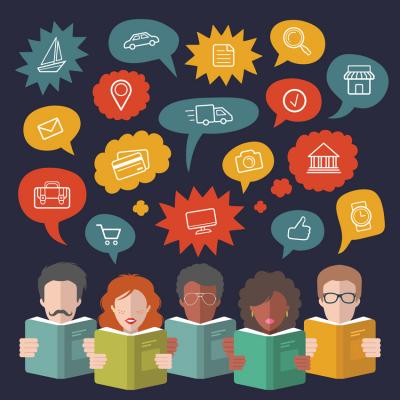 We wish to thank Martin Cheek, vice president of SmartSearch, a provider of an anti-money laundering verification service, for this commentary:
In 2016, $889 million worth of fines were levied globally to institutions that failed to adhere to anti-money laundering and sanctions laws. The same year also saw nearly $7.5 billion in fines issued for bribery—and it's a safe bet that wherever bribery exists, there is also money laundering to ensure that funds remain hidden from authorities.
In 2020, the numbers were vastly different: $2.22 billion in fines for money laundering, compared to $2.42 billion for bribery. The first six months of 2021 saw $994 million in fines assessed over 17 actions. Large AML actions in 2021 included $390 million against Capital One for violations of the Bank Secrecy Act and $100 million against cryptocurrency platform BitMEX in a settlement with two U.S. regulators.
Authorities around the world are cracking down on money laundering—a good thing. But if you break down the numbers further, the picture isn't as rosy: the number of fines issued for money laundering was the same in 2019 and 2020, yet only $444 million worth of fines were issued in 2019. As Kroll, the company that compiled these figures, noted, the total value of fines rose because of "numerous substantial fines by Nordic regulators." Thus, it's not necessarily that governments are more aggressive about investigating money laundering—they're instituting harsher punishments for failing to meet regulatory standards.
Over the past five years, according to Kroll, the most common failings cited when issuing fines involve AML management, suspicious activity monitoring and customer standard due diligence. Each of these is central to successful AML strategy—without them, institutions are vulnerable to money launderers.
In addition to large financial institutions, small businesses can be a popular choice to launder money because many of them lack resources to conduct thorough background and sanctions checks—and because, as small fish in a large pond, they're not usually the focus of investigations. This increases pressure on businesses large and small to have AML and sanctions protocols in place to protect themselves should someone try to take advantage of this lack of oversight.
Thankfully, AML compliance is now easier than ever. Artificial intelligence reduces check times to seconds and frees staff from referencing each new customer against hundreds of sanctions lists. Additionally, more sophisticated platforms provide suspicious activity monitoring, so if a client lands on a sanctions list, businesses won't be caught unawares.  
Money laundering is a perennial concern worldwide. Not only do the assets involved usually stem from illegal activity, they can often be funneled back into criminal enterprises, making it difficult for law enforcement to police them. Yet, despite the obvious threat money laundering poses to stability and the rule of law, many see AML regulations as red tape making it more difficult for businesses to operate effectively. The opposite is true. Using appropriate AML technology, businesses can go about their work, secure in the knowledge they are protected.
Do you have knowledge to share?
Please send your commentary or questions to greensheet@greensheet.com.

The Green Sheet Inc. is now a proud affiliate of Bankcard Life, a premier community that provides industry-leading training and resources for payment professionals. Click here for more information.
Notice to readers: These are archived articles. Contact names or information may be out of date. We regret any inconvenience.
Prev
Next