The Green Sheet Online Edition
May 09, 2022 • Issue 22:05:01
Inspiration
Helping perfectionists ease up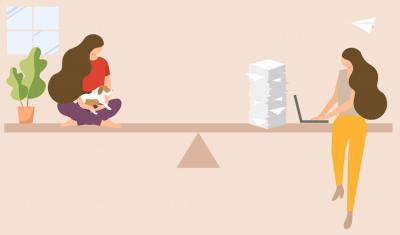 When candidates are asked in job interviews to name one of their flaws or their biggest weakness, an answer considered to be relatively innocuous is perfectionism. After all, who wouldn't want to hire someone who consistently strives for the very best outcomes possible? The thing is, though, that there's a difference between aiming high and seeking perfection, and those differences can make a huge difference to your team.
I'm not saying perfectionism is entirely negative. Brian Swider, Dana Harari, Amy P. Breidenthal and Laurens Bujold Steed examined studies spanning four decades for "The Pros and Cons of Perfectionism, According to Research," published Dec. 27, 2018, in the Harvard Business Review. Their results affirmed that perfectionism "meaningfully and consistently" predicts several beneficial outcomes. "For example," they wrote, "perfectionists are more motivated on the job, work longer hours, and can be more engaged at work."
The downsides of perfectionism
Sounds good, right? However, their results also indicated perfectionism is "strongly and consistently" related to a number of detrimental outcomes on and off the job. These include higher levels of burnout, stress, workaholism, anxiety and depression.
In "The dangerous downsides of perfectionism," published by the BBC on Feb. 20, 2018, Amanda Ruggeri argued that perfectionism is ultimately self-defeating. "It is built on an excruciating irony: making, and admitting, mistakes is a necessary part of growing and learning and being human. ... By avoiding mistakes at any cost, a perfectionist can make it harder to reach their own lofty goals."
Ruggeri went on to point out that perfectionist tendencies have been linked to clinical issues, including "depression and anxiety (even in children), self-harm, social anxiety disorder and agoraphobia, obsessive-compulsive disorder, binge eating, anorexia, bulimia, and other eating disorders, post-traumatic stress disorder, chronic fatigue syndrome, insomnia, hoarding, dyspepsia, chronic headaches, and, most alarming of all, even early mortality and suicide."
In addition, researchers have found that perfectionists do not get better results than workers who are conscientious and motivated. And perfectionists not only have unreasonable expectations of themselves, they also tend to judge other people harshly, too, in black-and-white/perfection-or-total-failure terms.
Ways to ease the stress
In case you recognize yourself as a perfectionist or you see that the description applies to a colleague or two, you can take steps to mitigate the downsides. One is to realize perfectionists do not need to be reminded of their performance goals; they invariably keep them top of mind. According to the Harvard Business Review authors, another way to help is to encourage perfectionists "to set goals for rejuvenating, non-work recovery activities—ones that could help mitigate stress and burnout." Managers, they added, can also clearly detail the real expectations of a job or assignment and communicate tolerance for some mistakes—and do this more than once.
So, if a new colleague tells you they are a perfectionist, probe to ascertain whether the person is a true perfectionist or someone who is merely motivated and conscientious. This will give you a good idea of how to help the person thrive in their career with the right kind of support.

The Green Sheet Inc. is now a proud affiliate of Bankcard Life, a premier community that provides industry-leading training and resources for payment professionals. Click here for more information.
Notice to readers: These are archived articles. Contact names or information may be out of date. We regret any inconvenience.
Prev
Next