The Green Sheet Online Edition
September 13, 2021 • Issue 21:09:01
Industry Update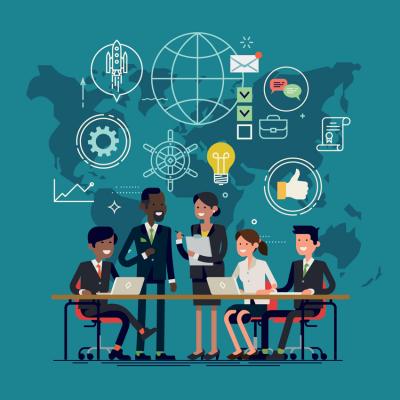 ANNOUNCEMENTS
Blackhawk launches Scan-to-Buy ticketing
Blackhawk Network launched a contactless ticket purchasing solution that leverages its proprietary ScanIt solution to enable QR ticket purchasing in retail environments. The solution is designed to help entertainment brands and retailers make it easier for consumers to purchase tickets to their favorite theme parks, concerts and live events in the retail locations where they regularly shop. Blackhawk's QR code technology enables merchants to engage with customers at multiple touchpoints within the physical retail environment. When consumers scan QR codes in-store to purchase e-tickets, they can pay with cash, cards or digital payments.
Bluefin launches new logo for global brand
Bluefin launched a new brand to reflect the company's market position and dual-focus on innovative security solutions for both payments and sensitive consumer and company data, including personally identifiable information (PII), protected health information (PHI) and banking account data. "We wanted our new logo to represent Bluefin's dual-focus on securing both payments and sensitive data," said Danielle Duclos, Bluefin's senior vice president of marketing. "The new logo essentially splits our iconic fin in half, with two smaller triangular fins that represent payment security and data security. Our new website, assets and digital initiatives reflect this positioning." Bluefin founder Ruston Miles added, "We will continue to relentlessly focus on innovative payment and data security solutions that will devalue any piece of sensitive data."
EMVCo offers EMV 3-D Secure UI/UX guidelines
Global technical body EMVCo published EMV 3-D Secure UI/UX Design Guidelines to help card issuers, banks, merchants and solution providers optimize the EMV 3DS payment authentication experience for ecommerce consumers. The guidelines are available on the EMVCo website in an interactive format. In ecommerce purchases where EMV 3DS solutions are used, EMV 3DS user interface (UI) and user experience (UX) design refers to the look and feel of the screen that consumers interact with on their device during authentication with their card issuer, EMVCo noted. According to an EMVCo-commissioned global study, consistent, familiar and efficient EMV 3DS UI/UX design is key to instilling consumer trust in the authentication process and optimizing the checkout experience.
Monetra receives new PCI security validation
Monetra Technologies reported that it received validation under the Payment Card Industry's (PCI) new Secure Lifecycle (Secure SLC) standard. The Secure SLC standard is part of the PCI Software Security Framework, which includes a validation program for software vendors and their software products and a qualification program for assessors that will replace the older Payment Application Data Security Standard when it is retired in 2022. Monetra Technologies, an i3 Verticals company, is the first independent software vendor to receive Secure SLC validation, Monetra stated. According to the PCI Security Standards Council, the new Software Security Framework expands beyond the scope of the PA-DSS to address overall software security resiliency for modern payment software.
TreviPay mobile app digitizes B2B
Financial technology company TreviPay released its one-click mobile payments app for B2B buyers, stating it is an industry milestone toward the complete digitization of B2B payments that allows merchants to offer a mobile app payment experience to their pre-approved B2B credit customers. The app enables buyers to access their buy-now-pay-later (BNPL)/trade financing in-store, eliminating the need and fraud risk of issuing multiple credit cards to numerous purchasers within an organization, TreviPay stated, adding that merchants can offer B2B buyers instant, digital invoicing within the app, which provides a simpler experience than paper receipts and manual invoicing.
Copyright infringement judgment favors USMS
In the Settlement Agreement between United Merchant Services Inc., JK Systems Inc. and Ho Kim, Rainbow POS software by JK Systems Inc. for dry cleaners will no longer be marketed, sold or serviced in the United States, because Rainbow POS had infringed Royal Western Computer-branded Royal Touch POS software owned by UMSI. UMSI said all dry cleaners using Rainbow POS must stop doing so immediately, as that product infringed on UMSI's intellectual property rights. UMSI urged Rainbow POS users to reach out via www.RainbowPOSSettlement.com to exchange the infringing POS for legitimate Royal Touch POS software license and/or system.
UTP launches ebook to future-proof SMEs
UTP, a provider of credit and debit card payment solutions, published a new ebook titled Never Going Back: How SMEs can future-proof for post-pandemic success. The ebook explains how a secure, fast, and smart payments infrastructure can help SMEs become more resilient and adaptable to events such as natural disasters and trade restrictions. Michael Ault, CEO at UTP, said, "[W]ith digital payment acceptance in place, small businesses can drill into a goldmine of data analytics that can tell them who their customers are, how they pay and how best to reach them with targeted offers generated by their preferences." Fundamental changes to how we shop inspired UTP to create the ebook, UTP said.
RESEARCH
Bluesnap finds challenges in cross-border payments
Global payment company BlueSnap released survey findings that highlight the losses in sales and revenue and hefty expenses companies can incur if they do not optimize processing of payments on international sales. The study, conducted in conjunction with Pulse, found that 68 percent of companies that sell to international customers are processing payments in the country or region where their business is located, not where the customer is located. This can result in lower payment authorizations rates: 41 percent of respondents reported payment authorization rates of 70 percent or less. Another impediment is significant cross-border and foreign exchange fees for businesses for each transaction, which can add more than 1 percent to the processing cost of each transaction.
US Payments Forum releases market snapshot
The U.S. Payments Forum released its latest Market Snapshot to offer an overview of the state of the industry, including the persistent uptick in contactless payment methods in a post-COVID climate, the significant successes in EMV implementation in the petroleum industry, how the payment industry is responding to the chip supply shortage, and current Forum priorities and projects. Other topics addressed in the overview include the impact of a global chip shortage, which, according to ABI research, has put 1 billion payment cards at risk of not being issued through 2022, and growing interest in EMV 3-D Secure.
PARTNERSHIPS
Chargeback Gurus, Vindicia collaborate
Chargeback Gurus is working with Vindicia—part of the Amdocs Media Division that specializes in business-to-consumer digital services monetization—to provide end-to-end chargeback prevention and recovery solutions to subscription merchants worldwide. As fraudulent dispute payments become increasingly common and issuers remain eager to meet the demands of their customers, subscription merchants are struggling to stem the tide of friendly fraud, the partners stated. In a space where a single dispute can cause significant revenue loss, merchants must implement a chargeback solution to protect their revenue, they added.
Heartland, MarketMan team up
MarketMan, an inventory management platform powering the restaurant and hospitality industry, formed a strategic partnership with Heartland Payment Systems Inc. to help restaurants run their back-of-house operations more efficiently and reduce their cost of goods. This partnership includes a joint technology integration designed to enable current and future Heartland Restaurant POS customers to seamlessly add powerful inventory management and supplier ordering capabilities through MarketMan, the partners stated.
Monneo, iDenfy partner on verification
Monneo, a virtual international bank account number (IBAN) and ecommerce bank account provider, said it partnered with iDenfy, an identity verification service that provides a secure, reliable solution to instantly verify consumers identity online. Monneo reported it was experiencing an increasing number of delayed applications due to the manual and in-person processing time to verify identification, which was exacerbated following the COVID-19 pandemic and lockdowns. Monneo expects this partnership will provide an efficient, secure, and reliable service for a smooth and hassle-free client onboarding process.
Transcard, Previse to offer embedded early payments
Transcard, a provider of payments and technology solutions, partnered with Previse to embed Previse's early payment discount solution in Transcard's SMART Exchange account-to-account payment platform. Previse's artificial intelligence (AI)-driven technology enables day-1 payments to suppliers that otherwise might take weeks or months. Trained on billions of dollars' worth of invoice data, the Previse solution automatically assesses which invoices are likely to be paid and provides suppliers with the option of receiving immediate payment, simply by clicking a button, the partners stated. Embedding Previse's early payment discount technology into Transcard's SMART solution suite makes it easy to accelerate payments to suppliers, they added.
ACQUISITION
Savify vendor Carbonite now an OpendText company
Carbonite Inc., which specializes in data protection and cybersecurity, entered into a definitive agreement to be acquired by OpenTextTM, a provider of enterprise information management software and solutions. In addition, Carbonite joined the Savify family of vendors. Savify prides itself on providing value to U.S. customers by offering unparalleled savings on products and services customers use daily.
APPOINTMENTS
Mercator hires Don Apgar
Payments industry research and advisory services firm Mercator Advisory Group appointed Donald Apgar to its research leadership team as director of its merchant services practice. Apgar brings an extensive background in all facets of the payments industry and will leverage his knowledge and experience in merchant acquiring to deliver valuable insights for Mercator's clients, Mercator stated. During Don's career, he led teams that made card acceptance ubiquitous among enterprise merchants in every vertical market, including emerging markets like grocery, fuel, B2B, and government; built the vendor acceptance plan that was pivotal to Citibank's winning bid for the GSA commercial card program; held senior management and advisory roles with several ecommerce startups, ISOs, and SaaS companies; and has broad experience in compliance, operations, technology and product development.
Three execs join F1 Payments
F1 Payments appointed three payments and fintech veterans to senior leadership positions to fuel growth: Joel Gambiana, chief revenue officer; Tedd Huff, head of corporate strategy; and William Popok, chief financial officer. Gambiana has more than 23 years' experience in the payments and fintech sphere, having served in sales leadership roles at Chase Paymentech, Bank of America Merchant Services, First Data, MerchantE, Paya, RBS Worldpay and TransFirst. He has also been an adviser for JSG Capital for over a decade.
Huff, with 23 years of experience, has provided strategic and tactical direction for Global Payments OpenEdge, Heartland Payments, Nuvei and TSYS among others. He is also podcast host and producer of Fintech Confidential and the founder of the Diamond D3 consulting firm. Popok has over 25 years in the payments and tech industries, having served as chief financial officer at Total Merchant Services, vice president of finance at SADA Systems, and in division controller and finance director roles at Intuit and Agilent Technologies.
MorganFranklin taps Perry Menezes
MorganFranklin Consulting, a finance, technology and cybersecurity consultancy, hired Perry Menezes as a managing director in its cybersecurity practice. Menezes has deep cybersecurity and financial services expertise useful to clients in navigating rising cybercrime, cybersecurity, and compliance challenges. Directly prior, Menezes was a partner at KPMG, where he led its consulting and advisory cyber practice for the banking sector. He was also previously the North America regional head of technology and cyber risk at Deutsche Bank USA. In addition, he is a regular speaker for the National Operational Risk Committee of the Office of the Comptroller of the Currency and a member of the New York Cyber Task Force.
MineralTree adds Ram Purohit
MineralTree, an accounts payable and payment automation solution provider, appointed Ram Purohit as managing director and head of engineering, India. In his role, Purohit will expand MineralTree's software engineering operations in Bangalore to complement the work of its engineering team in the United States. Purohit brings over 20 years of leadership in software engineering, product development, and technology to MineralTree, including multiple software-as-a-service offerings and financial services organizations. He was vice president of software engineering & technology for KMeans AI and Trilogy Inc. He also held senior engineering roles at Capillary Technologies, Oracle, Volvo, GE and Tata Consultancy Services.
Rick Sunzeri signs with ClearSale
ClearSale, which specializes in fraud protection for ecommerce businesses, added Rick Sunzeri to its leadership team. Sunzeri will help the organization with enterprise-level accounts and in expanding its visibility in the North American market. Grounded in a sales background for complex network solutions and SaaS products, Sunzeri made the transition to the fraud industry nearly five years ago. Moving from first Signifyd and then Forter, Sunzeri said he was drawn to ClearSale because of the platform's longevity, sophistication and flexibility.
SEON selects Otto Toth
Fraud fighting firm SEON hired Otto Toth, former CTO of digital news outlet The Huffington Post and senior vice president and chief mobile innovation officer at AOL. Over a 25-year career in tech, Otto developed the first iPhone and iPad app for the New York Times, built the prototype of AOL's Content HUB and served as a board member of Verizon Media's Patch.com and StudioNow programs. At SEON, Toth will be in charge of all people-related aspects in the company's engineering team, as well as be responsible for compliance, security and coordination with external partners to improve SEON's infrastructure.

The Green Sheet Inc. is now a proud affiliate of Bankcard Life, a premier community that provides industry-leading training and resources for payment professionals. Click here for more information.
Notice to readers: These are archived articles. Contact names or information may be out of date. We regret any inconvenience.
Prev
Next