The Green Sheet Online Edition
September 13, 2021 • Issue 21:09:01
News Briefs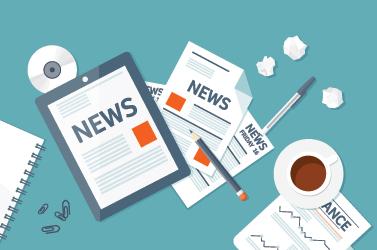 Analysts are discussing a ransomware attack on Accenture, a consulting and professional services firm with 569,000 employees and $44.33 billion in annual revenues in 2020. Disclosed Aug. 11, 2021, in a tweet by VX Underground, the attack was allegedly carried out by Lockbit 2.0, a group that exploited a known vulnerability within the company's network, according to sources familiar with the investigation.
"Accenture has 2,500 compromised computers of employees and partners," Hudson Rock researchers said in an Aug. 11, 2021, statement, claiming threat actors had infected employee computers with malware that helped them eventually gain access to the company's network.
The group threatened to release stolen data unless paid an exorbitant fee, according to sources familiar with the investigation. Accenture confirmed the attack in an Aug. 11 statement, but noted it had little impact and that the company had fully restored its network. "Through our security controls and protocols, we identified irregular activity in one of our environments," Accenture representatives stated. "We immediately contained the matter and isolated the affected servers."
Mastercard saying 'bye' to mag stripes
Magnetic stripe credit and debit cards are a 20th century innovation displaced by more modern, and safer ways to transact. That's the message from Mastercard, which disclosed plans to sunset use of mag stripes on cards bearing its logo. In a statement released on Aug. 12, the payments giant said mag stripes will "start to disappear in 2024," and, hopefully, be completely out of the picture by 2033. Beginning in 2027, U.S. banks will no longer be required to issue Mastercard-branded cards with mag stripes. Prepaid debit cards issued in the United States and Canada will be exempt from the change, the company stated.
"The merchant community looks forward to a day when requirements to support the magnetic stripe and the burden to protect data merchants really don't need are eliminated," John Drechny, CEO of the Merchant Advisory Group, said of the news. "We'd like to see others in the industry move in this direction." Magnetic stripes were a breakthrough technology back in the mid-20th century. IBM came up with the idea of coding information onto cards using magnetic tape, a technique already used for audio recordings and computer disk storage.
Payments industry enterprises are included in this year's 2021 Inc. 5000—Inc.'s annual homage to fast-growing, privately held U.S. companies. The honorees, disclosed Aug. 17, 2021, are especially impressive because they found a way to grow and scale their companies during a global pandemic, noted Scott Omelianuk, editor in chief at Inc. "Building one of the fastest-growing companies in America in any year is a remarkable achievement," Omelianuk said. "Building one in the crisis we've lived through is just plain amazing. This kind of accomplishment comes with hard work, smart pivots, great leadership and the help of a whole lot of people."
Inc. measured qualifying companies' percentage of revenue growth between 2017 and 2020. Those with annual revenues of at least $100,000 in 2017 and $2 million in 2020 were evaluated by growth rate to determine rankings, Omelianuk noted, adding that there was one tie this year. The Green Sheet Inc.'s newswire has been abuzz with press releases from payments businesses included in the 2021 rankings. VizyPay, an Iowa-based ISO ranked 45 on the list, credited its success to "constant innovation and development of proprietary technology and programs to better support its customers."
U.S. debit card usage didn't escape the deleterious effects of the pandemic last year. That didn't stop debit card usage from achieving some noteworthy results, however. While the number of debit card transactions fell in 2020, total debit spend increased as cardholders made fewer, but larger purchases, according to the 2021 Debit Issuer Study conducted by Oliver Wyman and published by PULSE.
In-store spending shrank while debit for online purchases exploded, and when debit cards were used at the physical POS, it was often a contactless transaction. CNP transactions per active cardholder grew 23 percent last year, and CNP transactions now account for one in three debit card payments. Card-present debit transactions fell 10 percent per active user.
All in all, debit cards remain consumers' preferred payment method, representing 51 percent of all non-cash payments in 2020. "While credit card volumes contracted, debit spending was resilient in 2020," the report stated. "As a result, debit purchase volumes surpassed credit purchases for the first time."
Overall transaction volumes fell in the second quarter of 2020, resulting in total debit spend contracting by 2.5 percent for the year, the first time that's happened in the 13-year history of the PULSE debit issuer study. That was buffered by a $4 boost in average ticket size, the largest increase in the study's history.
T-Mobile, AT&T security breaches put millions at risk
Security experts are warning consumers to change passwords and monitor financial accounts following reports of security breaches at T-Mobile and AT&T. The incidents highlight the need for advanced, multilayered protection against identity theft and account takeover attacks, experts emphasized. David Stewart, CEO at Approov, described the T-Mobile breach as an alarm call to all enterprises that share customers with T-Mobile.
"With 100 million users' data for sale on the dark web, including usernames, passwords and other personal data, all such enterprises should expect script driven credential stuffing attacks imminently against their APIs," he said. Stewart went on to say passwords are frequently reused across platforms, which makes T-Mobile credentials valid for other platforms. "This would be a truly excellent time for all enterprises to ensure that API calls are authorized by at least one independent authentication factor over and above their standard user authentication method," he said.
After confirming reports of a data breach on Aug. 17, 2021, T-Mobile has been providing updates on its website, stating it will continue "to work around the clock on the forensic analysis and investigation into the cyberattack against T-Mobile systems while also taking a number of proactive steps to protect customers and others whose information may have been exposed."

This article contains excerpts from news stories recently posted under Breaking Industry News on our homepage. For links to these and other full news stories, please visit www.greensheet.com/breakingnews.php
The Green Sheet Inc. is now a proud affiliate of Bankcard Life, a premier community that provides industry-leading training and resources for payment professionals. Click here for more information.
Notice to readers: These are archived articles. Contact names or information may be out of date. We regret any inconvenience.
Prev
Next