The Green Sheet Online Edition
June 28, 2021 • Issue 21:06:02
Big data in payment processing: Expensive drain or profit center?
By Elaina Smith
Secure Bancard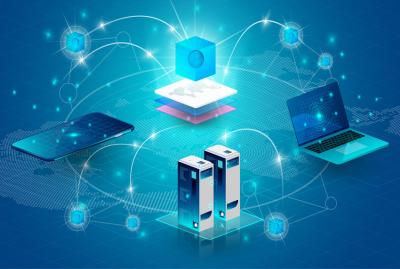 Transactional data is a natural byproduct of payment processing. Many businesses do little or nothing with this set of big data because extracting meaningful value from it can be a challenge. It can be viewed as an expensive drain on resources, as data needs to be stored and secured.
But there are ways you can turn this byproduct into insight and actionable strategy, leading to more profit for your payment processing business. Unleash the power of data analysis to capitalize on the hidden value in your data.
Data integrity
Before you perform any data analysis, the first and most important consideration is that the data that is being used must have integrity. It must be complete and it must be accurate. If you are unknowingly looking at a subset of the data versus a complete set, it can adversely affect the result of your analysis.
If you're analyzing data somewhere other than its source, you'll need to be sure that its integrity isn't disturbed when you move it from one place to the other. Problems like truncated fields or mismatched data types can undermine your analysis before you even start.
Meaningful insight
Now that you're dealing with a complete and accurate data set, you're ready to start an analysis with the hope of gaining meaningful insight for your business. First, define some questions that you'd like for your data to answer, keeping in mind that you want to let the insight you gain help you work toward actionable strategy.
Here are a few ideas about how you can make the data work for you as it pertains to merchant acquiring.
Profile your ideal client: You can use your processing data to help lead you to the profile of your ideal client. Where are new merchants coming from? From what sources? Use the SIC code to determine what types of businesses you attract the most and at what average volumes. Determine in what ways your solution is a good match for this merchant type and how you can use this information to find more of the same types of merchants.

Better manage attrition: Data can also be a powerful tool for tracking and possibly preventing merchant attrition. When and how are you losing merchants? Are they leaving after a certain time period? Are they leaving after you bill a certain fee? Do you see a trend in a certain SIC code leaving your solution for another particular solution?

Discover unmet needs: What does the data tell you about where there might be opportunities to provide additional services to merchants without them having to ask you? For example, if sales volume is dipping for a certain merchant set, it could be a good opportunity to offer cash advance.

Analyze profitability: The merchant billing and costs data can be used to perform a detailed profitability analysis on your portfolio. Where are the profit leaks? Where are you spending more than you're making? The best places to start for this type of review are usually interchange, assessments and third-party services like PCI compliance, chargeback management, gateways, funding costs, etc. Are there trends in the data that can help you prevent future bad debt write-offs?
Displaying the data
Now that you have analyzed the data, you'll need to come up with a meaningful way to display it. A dashboard is the most common way to display KPIs and other results of this type of data analysis. Fortunately, there are many third party dashboard products in the marketplace if you don't have the resources to create your own. Data visualizations, or graphical representations of your data, make it easy to convey otherwise complex information. Some of the most common types of data visualizations are tables, line charts, bar charts and gauges. Also, consider the audience for the analysis. You'll want to be sure you're providing relevant content to decision makers who can detect trends and implement strategies for their operational area.
Maximizing value
Obviously, the closer this analysis is to real-time, the better. The older the data is and the less frequently it is refreshed, the less meaningful it becomes.
Transactional data should be considered a valuable asset of your payment processing business, not an expensive resource drain. If you take the proper steps in maintaining data integrity, interpret the data to monitor key performance indicators, and then consistently provide this information to key decision makers who can implement actionable strategies, you will be on your way toward making your big data increase your bottom line.

Elaina Smith is the CFO of Secure Bancard, a wholesale ISO based in Alpharetta, Ga. Most recently, she helped develop and implement Pioneer by Settlement Data Systems, an SaaS solution that enables ISOs to run their businesses more efficiently. She can be reached at elaina.smith@securebancard.com.
The Green Sheet Inc. is now a proud affiliate of Bankcard Life, a premier community that provides industry-leading training and resources for payment professionals. Click here for more information.
Notice to readers: These are archived articles. Contact names or information may be out of date. We regret any inconvenience.
Prev
Next