The Green Sheet Online Edition
June 28, 2021 • Issue 21:06:02
Are you being served?
By Dale S. Laszig
DSL Direct LLC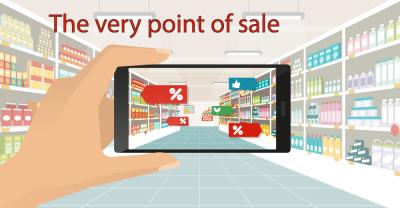 The question, Are you being served? begins with wait staff and ripples across consumer touchpoints, from stores to websites to mobile apps. Service lives at the intersection of commerce, where brand managers, service providers and technology companies collaborate to create a seamless, uninterrupted customer experience.
A recent study by FreedomPay and J.P. Morgan, published June 9, 2021, examined how quickly the customer experience is changing and how payments industry professionals are helping merchant partners stay apace with ever-changing shopping habits, technologies and regulations. As researchers noted, digital and touchless commerce trends, already in play, were rapidly deployed during the coronavirus pandemic as alternatives to traditional POS.
In Preparing for the Return of Demand: How America's Retail & Hospitality Tech Elite Tackle Disruption with New Commerce Investment, researchers noted that 2020 consumer spending was up and "life was good for many as transactional volumes grew in retail, hotels, casinos, sports stadiums, restaurants, venues and bars."
Then COVID-19 rocked the world to its core, leading to business lockdowns, travel restrictions and vastly limited retail sectors.
Are you here?
In the ensuing fog of COVID, being served took on a whole new meaning as a massive spike in digital commerce made it difficult for merchants to discern good customers from fraudsters. With valued relationships at stake and federal and international compliance a constant struggle, advanced, real-time technologies became critical for all merchants, researchers noted.
"Across the industry, escalating use of data, connectivity and AI has also increased the influence and scope of regulators and industry bodies," researchers wrote. "From Know Your Customer (KYC), Anti Money Laundering (AML), PCI and EMV to data protection – on a federal and international level, they are ramping up mandates, requirements and practices designed to safeguard businesses, customers and their personal and payment data."
Fortunately, service providers rallied to help merchants implement advanced technologies to stay connected to customers when traditional methods were blocked. Solutions that formerly took years to develop were deployed in days. Flexible, scalable frameworks made solutions easy to configure, customize and activate, according to Molly Walsh, head of product for merchant services at J.P. Morgan.
Democratizing payments
"As a vendor, we need to get solutions to our merchants and clients quickly and in a reliable, scalable manner," Walsh said. "Technology partners like FreedomPay bring together end-to-end, holistic payment solutions that help merchants and clients leverage data and engage customers."
Chris Kronenthal, president at FreedomPay, agreed, stating companies had to execute rapidly during the pandemic. Holistic solutions gave them access to free-moving networks of connectivity, democratizing payments.
"Democratization means playing and talking with anyone while protecting your data and using the intelligence that comes out of that data," Kronenthal said. "Open, connected platforms enrich partnerships and enable merchants to plug into an array of technology providers and merchants are beginning to understand the power of that."
Room for innovation
I recently moderated FreedomPay's Next Level Commerce roundtable with executives from FreedomPay, Visa, Sephora, Mad Mobile and Global Payments. Themed Retail Resilience, the recorded discussion was followed by a live Q&A session. Everyone addressed the same fundamental question: Are you being served?
For Barry Stearn, vice president, partnerships at FreedomPay, service is enhancing merchants' choices through connectivity. For Michael Chall, head of business development, global partnerships at Visa, it's optimizing the payments experience. For Prasad Tendulkar, vice president of engineering at Sephora, it's personalizing the customer experience across all channels. For Greg Schmitzer, president at Mad Mobile, it's reinventing the customer experience by enhancing, not replacing legacy systems.
For Joe Emig, senior vice president, financial institutions and technology partnerships at Global Payments, it's about staking out fresh new territories, which he compared to homesteading the American Midwest in the 1800s.
"It could be 160 acres or 400 acres; all the person had to do was go there, occupy the space and build a thriving life for themselves," he said. "In payments today, there are wide open spaces where we can take our solutions and create conveniences that may not have existed before."

Dale S. Laszig, senior staff writer at The Green Sheet and managing director at DSL Direct LLC, is a payments industry journalist and content strategist. She can be reached at dale@dsldirectllc.com and on Twitter at @DSLdirect.
The Green Sheet Inc. is now a proud affiliate of Bankcard Life, a premier community that provides industry-leading training and resources for payment professionals. Click here for more information.
Notice to readers: These are archived articles. Contact names or information may be out of date. We regret any inconvenience.
Prev
Next