The Green Sheet Online Edition
June 28, 2021 • Issue 21:06:02
Industry Update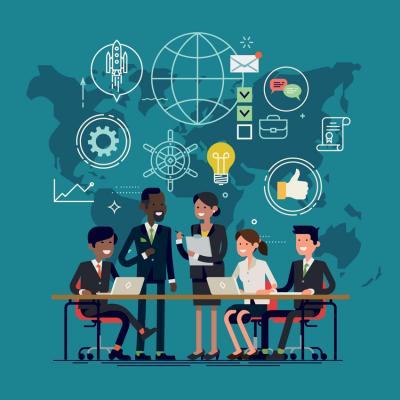 ANNOUNCEMENTS
Best Companies Group honors CSI
Computer Services Inc., a provider of fintech and regtech solutions, was selected by Best Companies Group as a 2021 best place to work. In fulfilling its mission to recognize employers that are leading the way in defining the 21st century employee experience, Best Companies this year honored organizations demonstrating excellence by emphasizing a commitment to employee development, strong benefits programs and flexibility during the pandemic. Among other benefits, CSI gives all employees paid time off to participate in community service or support a nonprofit of their choosing.
Fi911 launches women's mentorship program
Fi911, the sister company of Chargebacks911 that supports financial institutions, launched a program to empower female leadership across the thriving fintech and payments arena. LIFT: Elevating Women in Fintech aims to champion and enable more women to seize opportunities across the sector, Fi911 stated. The free program facilitates one-on-one, on-demand meetings to discuss challenges and pressure points with industry leaders and entrepreneurs, including Andrea Dunlop, managing director of the payment division, at The Access Group; Marion King, director of payments for NatWest; and Sondra Fienberg, global workload lead-fraud at Microsoft.
EMVCo updates contactless terminal requirements
EMVCo updated its EMV contactless payment terminal requirements to enable a more reliable, consistent payment experience through the addition of IQ demodulation requirements. This reflects consumer use of an increasing range of card technologies, self-powered payment devices to perform transactions. Mass transit could be one sector to benefit from the enhancements provided by IQ demodulation with faster turnstile throughput, and greater flexibility in where the payment device is positioned to authorize entry into a transport network, EMVCo stated. Modulation in this context refers to transaction data transmission via a carrier signal between a payment device and payment acceptance terminal.
Fluid Pay adds Google Pay to gateway
Cloud-based, PCI-compliant payment gateway Fluid Pay LLC now supports Google Pay. Partners and their merchants integrated with Fluid Pay can now offer the digital wallet and online payments to users at checkout. "This will enable merchants to streamline and speed up their checkout process along with operating across many mobile devices and platforms," said Fluid Pay's Chief Operating Officer Nick Cucci, adding it will also shorten checkout time and help battle/lower shopping cart abandonment by simplifying the checkout. Google Pay is compatible with tablet-based, mobile and cloud-based payments services and equipment.
U.S. Payments Forum to host public meeting
The U.S. Payments Forum released details for its upcoming virtual meeting. Payments leaders will share insights on the latest technologies, challenges and updates in the industry through interactive virtual sessions, including keynotes, panels and roundtables. Topics slated include QR code use cases and best practices, new technology's impact on the future of payments, petro EMV migration, transit trends, standards updates, and more. The meeting will take place virtually from July 19 to July 22, 2021. Many presentations are open to non-members. The registration link and full agenda are available at www.uspaymentsforum.org/july-2021-virtual-meeting.
RESEARCH
Chargebacks 911 finds friendly fraud rising
Dispute technology platform provider Chargebacks911 released its second annual Chargeback Field Report. Researchers found that shifting consumer behavior toward ecommerce and digital transactions resulting from the COVID-19 pandemic led to increased friendly fraud, and merchants across every sector have struggled with chargeback spikes. Monica Eaton-Cardone, COO and co-founder of Chargebacks911, cited the food and beverage sector as an example, stating, "This industry had one of the lowest chargeback rates, but now trends among the highest." Nearly 80 percent of merchants surveyed admitted to increased friendly fraud over the past three years; 68 percent indicated the pandemic caused a growth in their chargeback rates.
Bank investments in mobile apps pay off
According to J.D. Power's series of recent studies of bank and credit card mobile app and online users, mobile has become the primary battlefield in the quest for banking and credit card customer satisfaction. Researchers found that 67 percent of U.S. retail bank customers used their bank's mobile app during the past year—an increase of seven percentage points from 2020—and 41 percent of bank customers are now classified as digital-only. The studies—J.D. Power 2021 U.S. Banking Mobile App Satisfaction StudySM, 2021 U.S. Online Banking Satisfaction StudySM, 2021 U.S. Credit Card Mobile App Satisfaction StudySM and 2021 U.S. Online Credit Card Satisfaction StudySM—track overall satisfaction with banking and credit card providers' digital offerings.
Mercator reports on ATM usage, preferences
Mercator Advisory Group's North American PaymentsInsights, U.S.: Data Summary Report; ATM Usage and Preferences documents consumers' ATM usage metrics in the U.S. national market. The December 2020 survey of 3,000 U.S. adults represents a continuation of a series of consumer and business surveys conducted annually by Mercator since 2009. This report represents results for U.S. consumers' use of ATMs, through commonly used graphs with core demographic breakdowns, for easy incorporation in planning/analysis documents, Mercator stated. Other reports in the series cover such topics as buy now/pay later lending, bill payment, subscription buying, fraud experiences and effects of the COVID-19 pandemic.
PARTNERSHIPS
Bluefin, Technotic team up on P2PE
Bluefin, a provider of payment security technologies, formed a partnership with Technotic Sports to provide users integrated payment processing backed by PCI-validated P2PE. Technotic Sports offers an efficient, fast, cost-effective way for universities, arenas and performing arts centers to manage events, fundraising and marketing, Bluefin stated. Through the partnership, Technotic Sports clients can get PCI-validated P2PE and integrated payment processing with EMV through Bluefin's PayConex payment platform or a P2PE gateway-only solution without payment processing. PayConex is integrated directly with the Technotic Sports platform and will provide debit, credit and ACH payments, and ecommerce and EMV retail acceptance.
dLocal, Amazon unlock Brazilian market
Technology-first payments platform dLocal heralded its new agreement with Amazon devised to enable non-domestic merchants, for the first time, to sell their products in Brazil on Amazon's online store using dLocal's new marketplace solution. With dLocal, Amazon can now pay its Amazon.com.br international sellers their revenue share in U.S. dollars. This agreement opens the Amazon.com.br online store in an unprecedented way to international sellers, enabling them to sell their goods in Brazil, speeding both time-to-market and minimizing operational costs, enabling easier access to the Brazilian customers, deLocal stated.
Enacomm, REDi partner on fraud prevention
Fintech enablement company Enacomm partnered with REDi Enterprise Development Inc., a risk management software company, to provide communication channels for REDi's alerts to all of its customers' users, and integrate REDi's fraud-prevention technologies into Enacomm's ViA (Virtual Interactive Analyst) and Fraud Control Module offerings. ViA is Enacomm's analytics tool that features real-time activity tracking, reporting, monitoring, and alerting, the partners stated, adding that Enacomm's Fraud Control Module allows users to detect, track and respond to fraud across any channel for which Enacomm's ViA data collection system is deployed.
Linked2pay, PAX team up for integrated payments
Payments software provider linked2pay reported that it chose PAX Technology Inc., a payment solutions provider, to deliver an integrated payments solution for ISVs. The partnership is designed to enable software developers to quickly and easily integrate card-present payments into their software, leveraging PAX Android terminals. In addition to card-present capabilities, linked2pay's ISV software developer tools include APIs to its award-winning platform including credit card, check, ACH, instant merchant settlement and real-time payments, linked2pay noted, adding that its instant merchant settlement allows merchants to access their funds in minutes, improving cash flow and strengthening their business.
PayNearMe, Green Dot debut bill pay at Walmart
Payment platform PayNearMe stated that as of August 2021, PayNearMe customers will be able to complete bill payment transactions at participating Walmart locations. By expanding its partnership with financial technology company Green Dot, PayNearMe will enable consumers to access Green Dot's more than 90,000 retail locations nationwide. To pay bills at participating Walmart stores, customers will show an associate at the Money Services desk or Customer Service desk the scannable code on their smartphone, pay with cash and collect a receipt that confirms the payment is completed. Funds will be transferred to the biller electronically through a single consolidated settlement.
ACQUISITIONS
FDCTech to acquire Genesis Financial
FDCTech Inc., which provides digital financial services, agreed to acquire up to 100 percent equity interest in Genesis Financial Inc. in a stock-for-stock transaction. Under the agreement, GFNL shareholders will receive 70,000,000 shares of FDCTech, representing an equity value of approximately $35 million based on a $0.50 per share price. "Our new GFNL colleagues should be commended for their efforts, along with those of our team, to achieve this turning point for the company," stated Mitchell M. Eaglstein, co-founder and CEO of FDCTech. "[T]he new direction will create a fintech driven, well-diversified financial services powerhouse."
Paramount acquires B&B Financial
Paramount Management Group acquired the assets of B&B Financial Services, an independent ATM deployer. The acquisition adds 1,500 units to the Paramount network of retail and financial institution ATMs, further expanding the company's footprint on the East Coast of the United States, Paramount stated. Privately owned B&B Financial has been in the ATM industry for close to 20 years and brings to Paramount a variety of local and national brands across different industry sectors. Tony Braglio, founder of B&B Financial, will join the Paramount family as director of business development.
APPOINTMENTS
John Ewert joins SheerID
SheerID, an identity marketing platform, appointed John Ewert as its chief financial officer. In this role, he will oversee all global aspects of SheerID's financial, legal, information technology and business operations. Ewert will report directly to Jake Weatherly, SheerID's CEO. Ewert brings more than 20 years of leadership and business partnering experience across several high-growth, enterprise technology firms. Most recently, Ewert served as Nvoicepay's COO and CFO and was responsible for leading financial, engineering and external-facing operations.
Payfare appoints new CTO, CPO
Payfare Inc., a global fintech company hired Kamran Haidari and Braulio Lam as its chief technology officer and chief product officer, respectively. These appointments are expected to support planned product and technology developments that will accelerate user acquisition and growth. Haidari brings over 19 years of payments technology experience in leading roles with two major banks, TD Bank Group and the Canadian Imperial Bank of Commerce, most recently as assistant vice president, faster payments, enterprise payments technology at TD. Lam was head of development and IT of the payments division at Home Trust before it was sold to Peoples Trust. He also co-founded Pungle Payments, a Visa Direct integrated partner.
Peter Ransford signs on with PCS
Paysafe, a specialized payments platform, disclosed that Petroleum Card Services, its payment processing solutions provider for U.S. gas stations and convenience stores, appointed Peter Ransford as business development director. Ransford, who joins PCS from global fuel dispenser supplier Gilbarco Veeder-Root, will collaborate with industry stakeholders to further strengthen PCS's referral partner relationships. He has close to 30 years' experience in strategic business development, customer acquisition, market analysis and sales, with a strong focus on payments and petroleum. Previously, he held business development and sales positions at Worldpay and Heartland Payment Systems.

The Green Sheet Inc. is now a proud affiliate of Bankcard Life, a premier community that provides industry-leading training and resources for payment professionals. Click here for more information.
Notice to readers: These are archived articles. Contact names or information may be out of date. We regret any inconvenience.
Prev
Next