The Green Sheet Online Edition
June 28, 2021 • Issue 21:06:02
News Briefs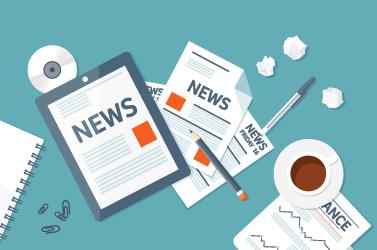 Retailers and consumers are doubling down on digital commerce, according to two separate studies published in May 2021, one by Blackhawk Network and the other by Capgemini and Efma. Findings show upwardly trending digital spend in multiple regions even as stores reopen after the pandemic, participating companies stated. Theresa McEndree, global head of marketing at Blackhawk Network, observed that ecommerce and digital wallets afford easy ways to tap into mobile and digital rewards.
"Our research shows that consumers around the world are drawn to retailers that offer fast, seamless and secure digital payments," she said. "As we start to hit more of a stride in our economic recovery, the winners will be the merchants that cater to the everyday digital payment preferences of today's shopper."
Fintech executives and financial analysts are discussing the imminent departure of HSBC Holdings BLC from U.S. retail banking. Europe's largest bank, headquartered in London, will set its sights on the Asia Pacific market, selling off unprofitable U.S. outlets to channel partners, according to company representatives.
In a May 26, 2021, statement, the company disclosed plans to transition its 148 retail branches, directing East Coast customers to Citizens Financial Group Inc. and West Coast customers to Cathay General Bancorp. Approximately 24 locations will be retained by the company as international wealth centers for elite clientele, HSBC noted, adding that the deals will be subject to regulatory approval.
The Southeast Acquirers Association celebrated its 20th anniversary at the Hyatt Regency Coconut Point Resort in Bonita Springs, Fla., on May 24 to 26, 2021, with live music and an abundance of attendees. With COVID restrictions lifting and growing numbers of people vaccinated, the SEAA served as a perfect reunion for payment professionals, event planners noted. John McCormick, vice president of General Credit Forms and SEAA treasurer, stated he is honored to be part of the growing organization, which he co-founded with Audrey Blackmon and Judy Foster in 2001.
"We registered over 1,000 and were just shy of that number with check-ins," he said. "I think we'll [reach 1,000 attendees] next year in Atlanta, which will be a great celebration for our board and advisory committee."
The Federal Reserve is taking a hard look at the cryptocurrency market, with an eye toward issuing its own. Fed Chairman Jerome Powel first announced the "possibility of issuing" a digital currency (as cryptocurrencies are often described) in May. Fed Governor Lael Brainard later described the Fed's work in greater detail in remarks to a crypto conference.
Items on the Fed's to-do list include: publication of a discussion paper for public comment this summer laying out the Fed's current thinking on digital currencies; initiatives at the Atlanta and Cleveland Federal Reserve Banks exploring how central bank digital currencies can improve financial inclusion; and a collaboration between the Boston Fed and the Massachusetts Institute of Technology to build and test a hypothetical digital currency platform.
Kansas lawmakers just approved legislation that greenlights merchant surcharging of credit card transactions in the state. That leaves just two states, Connecticut and Massachusetts, where credit card surcharging remains banned. The Colorado bill—SB21-091—passed overwhelmingly with bipartisan support in the state house and senate on June 9, and now heads to the governor's desk.
The legislation sets forth required disclosures, maximum surcharge amounts and prohibitions on surcharging debit card transactions. Michael Tomko, COO at CardX, said the Colorado law signals a shift by lawmakers toward more prescriptive surcharging laws. Lawmakers want to permit surcharging but want to define affirmative requirements for doing it the right way, he stated. CardX is a technology company that helps merchants implement surcharging and cash discounting programs in compliance with card brand rules and state laws.
Credit union members are digitally engaged consumers of financial services. But that engagement doesn't necessarily extend to their credit unions. To win the hearts and wallets of their members, credit unions need to refine their focus on payments. That's the upshot of new research conducted by the global consultancy EY.
The research, commissioned by CO-OP Financial Services, a payments and technology company serving credit unions, found that PayPal is the most trusted brand among 25 percent of credit union members; credit unions were runner up, ranked as most trusted by 21 percent. The top three drivers of trust, the research found, are data protection and privacy, respect, and caring about customer needs.

This article contains excerpts from news stories recently posted under Breaking Industry News on our homepage. For links to these and other full news stories, please visit www.greensheet.com/breakingnews.php.
The Green Sheet Inc. is now a proud affiliate of Bankcard Life, a premier community that provides industry-leading training and resources for payment professionals. Click here for more information.
Notice to readers: These are archived articles. Contact names or information may be out of date. We regret any inconvenience.
Prev
Next