The Green Sheet Online Edition
May 25, 2020 • Issue 20:05:02
Why SMB credit cards are merchant lifelines
By Scott Goldthwaite
Aliaswire Inc.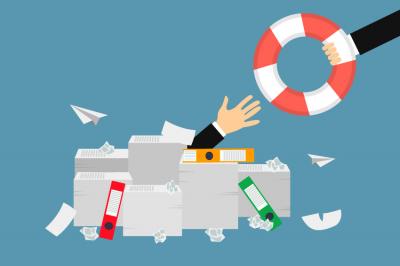 The impact of the coronavirus pandemic is intensifying a challenge that many of the more than 30 million small businesses have been facing already: obtaining credit. According to the 2019 Report on Employer Firms by the Federal Reserve Bank, nearly one-third of small businesses rely on credit to help with cash flow and lack the necessary funds to meet unexpected expenses.
Numerous small business merchants address this challenge by taking out short-term business loans or using personal credit cards to bridge the gap. While credit cards with a revolving line of credit are a good funding source for merchants, a majority of small business owners do not meet the rigid underwriting policies of most, if not all, major banks. The global pandemic has put additional pressure on banks as requests for business credit increase, making the underwriting process even more inflexible.
While using personal credit cards to make everyday business expenditures may solve short-term cash flow problems, these cards can take a toll on a business owner's personal credit score, which may inhibit their ability to finance personal needs, such as refinancing a home or purchasing a car.
An opportunity for ISOs, acquirers
Historically, banks decline the vast majority of small business credit card applications because it is very difficult for the banks to assess the risk of newly opened businesses, sole proprietors or business owners with low credit scores. Merchants' daily card processing receivables are rarely taken into account by banks when assessing risk. The missed opportunity for these banks is a new opportunity for ISOs and acquirers.
A small business credit card specifically built for the types of merchants served by merchant service providers is an ideal solution. By leveraging the merchant's card processing receivables, this type of credit card can enable merchants to take control of their cash flow and gain access to a small business credit card.
Such a program would include a business credit card with a line of credit that could be up to $10,000, based on a merchant's FICO score. It would also split-settle a portion of the merchant's daily card processing deposits to the credit card. The combination of the line of credit and daily deposits to the credit card would thus provide greater purchasing power for the merchant and help the merchant better manage cash flow.
A new revenue source for merchant service providers
Also, because the program entails credit card issuing, additional benefits would include a revenue share to the ISO/acquirer from interchange generated when merchants make purchases with the card.
ISOs and acquirers would then use the revenue share to reduce merchant processing fees. This innovative approach to merchant acquiring could yield significant savings through the reduction of merchant processing fees. And for the merchant, the credit card can provide a revolving line of credit to the business and, unlike debit cards, this can help the merchant build a credit history.
During times like we're experiencing today, when the business landscape shifts to create unique challenges, there is a pressing need for small businesses to obtain credit to maintain and grow. ISOs and acquirers can help support America's small businesses while capitalizing on the opportunity by providing their merchant with a credit card for making purchases and managing business expenses.
Providing merchants an integrated accounts receivable/accounts payable solution paves the way for stronger and longer-lasting relationships, reducing churn and increasing ISO and acquirer revenues.

Scott Goldthwaite is president at Aliaswire Inc. If you have questions or would like to learn more about merchant credit needs or Aliaswire's small business credit card issuing platform, please reach out to him at sgoldthwaite@aliaswire.com.
The Green Sheet Inc. is now a proud affiliate of Bankcard Life, a premier community that provides industry-leading training and resources for payment professionals. Click here for more information.
Notice to readers: These are archived articles. Contact names or information may be out of date. We regret any inconvenience.
Prev
Next