The Green Sheet Online Edition
May 25, 2020 • Issue 20:05:02
Industry Update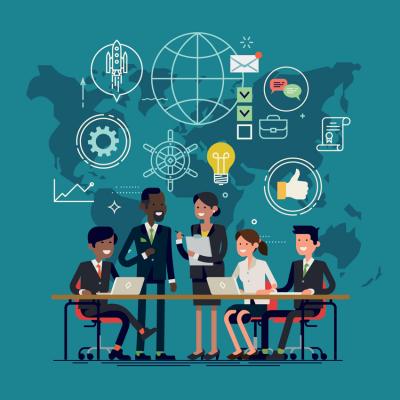 ANNOUNCEMENTS
AmEx rolls out resources during COVID-19
American Express Co. created a regularly updated resource webpage to aid merchants during the pandemic. The landing page – titled "Support and Resources for Merchants in Response to Coronavirus (COVID-19)" – contains information and related links on the company's policy changes, business trends and tools, services and offers, support for small businesses, government resources and more. For details, please visit https://amex.co/3fNbL92.
NAB enhances sales partner program
North American Bancard LLC took significant steps to help agents and merchants navigate these challenging times. With the latest release of its proprietary payments app, NAB's full lineup of Payanywhere Smart Solutions (the Smart Terminal, Smart Flex, and Smart Point of Sale, with two new solutions coming soon) offers lightning-fast EMV transactions, all while providing critical solutions to enable curbside, NFC contactless checkout, and online ordering, NAB stated, noting it also upgraded its Peak Bonus program.
Payroc introduces new SDK
Payroc created a new software development kit (SDK) so businesses can implement a semi-integrated certified EMV solution directly into their own mobile application to accept EMV, card swipes, ACH, cash and manually entered transactions with omnipresent reporting. "This will allow merchants to see their entire transaction history, both mobile and online, in a single place," the company stated. The SDK also has surcharging capabilities and is expected to shortly integrate RewardPay, Payroc's discount pricing option.
Sound Payments offers recovery program
Sound Payments launched a nine-month recovery program to support partners and businesses affected by COVID-19. The technology company is waiving fees for three months for new merchants added in May, June or July, as well as an additional six months of fees reduced by 50 percent. "This has been a challenging time for so many, and it makes sense to do everything we can to help make businesses successful," said Walter Allen, national sales manager for Sound POS.
RESEARCH
Built In lists fintechs to watch
Built In, an online hub for the tech market, published "39 fintech companies and startups to keep in your back pocket," a report by Alyssa Schroer that provides an overview of 39 companies that are "revolutionizing the fintech space." Several, Billtrust, Gravity Payments, OnDeck and Venmo, are familiar names in payments. Others are lesser know. For the complete list, visit https://bit.ly/2WTQcew.
EPA reports on open banking's global future
The Emerging Payments Association published Unleashing the Potential of Open Banking, a report on open banking that covers open banking's global initiatives, barriers to adoption and potential to transform the payments industry. "Following the impact of the COVID-19 health crisis, there has never been a more important time for economies to have strong digital economies with data and payments available via secure application program interfaces (APIs)," the EPA stated.
PARTNERSHIPS
Bluefin, CDE providing P2PE to essential business
Bluefin, a provider of payment security technologies, and CDE Services Inc., a provider of POS equipment and support services, teamed up to ensure business continuity of a large, California-based healthcare organization during the COVID-19 crisis.
The partners stated they fulfilled the organization's order for more than 800 point-to-point encryption (P2PE) payment terminals and PIN pads within two weeks, while complying with changing COVID-19 restrictions. They subsequently released a case study detailing this execution.
Datacap, RTO deliver integrated online ordering
Datacap Systems Inc., a processor and hardware-agnostic integrated payments provider, partnered with Real Time Ordering to deliver an integrated online-ordering solution to the hospitality industry that allows for consolidated in-store and online payments for Datacap's base of POS partners. "Now, merchants can accept online orders through RTO utilizing the same payment processing platform they use in-store," the partners noted.
SpotOn, SoFi connect SMBs to stimulus loans
Software and payments company SpotOn Transact Inc. partnered with SoFi, an online personal finance company, to help small and midsize businesses access federal stimulus loan programs. The partnership bypasses big-name lenders, which were overwhelmed with applications, and provides merchants direct, easy access to lenders who can help immediately, SpotOn stated. RJ Horsley, president of SpotOn, added, "We felt SoFi was the perfect partner to not only create a seamless process for connecting our clients with Small Business Administration lenders, but also to present all possible credit options."
ACQUISITION
PayU's LazyPay, PaySense to merge
LazyPay, which is PayU's consumer lending business, and PaySense, a digital credit platform, are merging operations to build a full-stack digital lending platform in India. PayU will acquire a controlling stake in PaySense and all its assets at a valuation of $185 million. Also, PayU will inject a total of up to $200 million in equity capital into the new enterprise.
APPOINTMENTS
International Bancard hires Josh Elsass
Josh Elsass joined International Bancard executive as chief sales officer. He will be responsible for portfolio diversification and revenue growth across the company's multiple sales channels. With more than 25 years' sales leadership experience, Elsass has a track record of forging innovative and lucrative strategic partnerships, International Bancard noted.
DCI taps Daren Fankhauser
Data Center Inc. promoted Daren Fankhauser to senior vice president, chief development officer and chief architect. He now oversees the company's digital banking software development, particularly iCore360, its core banking program. Fankhauser joined DCI in 1996 as a software developer and earned a series of promotions with increasing executive responsibilities.
Noah Sharp joins Paysafe
Paysafe appointed Noah Sharp as chief banking officer with global responsibility for leading and developing the company's banking, payment partner and card network relationships. Sharp, an international corporate banker and specialist in fintech banking and payments, is based in London and has worked at top tier, global firms in the United States, UK and India. He joined Paysafe from Standard Chartered where he built and advised the bank's fintech client franchise in Europe and North America.
Valkenburg takes charge at Payvision
Payvision appointed Andre Valkenburg as its new CEO. Valkenburg brings more than 20 years' experience in the payments industry to this role, having spent most of his career working for payment solutions companies such as Bibit, Worldpay and Buckaroo, where he was CEO of payment solution. As an entrepreneur, Valkenburg also started a mobile software development company.

The Green Sheet Inc. is now a proud affiliate of Bankcard Life, a premier community that provides industry-leading training and resources for payment professionals. Click here for more information.
Notice to readers: These are archived articles. Contact names or information may be out of date. We regret any inconvenience.
Prev
Next