The Green Sheet Online Edition
May 25, 2020 • Issue 20:05:02
Hope, recovery ride payment rails
By Dale S. Laszig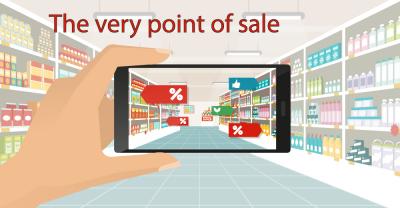 It's hard to imagine where we'd be in the current crisis without sturdy, flexible and resilient payment rails. Built on a solid foundation of redundant networking and communications technologies, these rails are moving funds and keeping the global economy moving forward. ACH networks are expediting Payroll Protection Plan (PPP) and unemployment benefits. Card brands and prepaid service providers are providing unbanked and underbanked civilians with access to financial services. Mobile wallets and ecommerce solutions are overcoming supply chain barriers to essential products and services when businesses around the world are shuttered.
Third-party service providers that had previously worked behind the scenes are making news as they help consumers and small and midsize business owners. The Green Sheet reports on their generous acts in breaking news and feature articles. Our newswire is alive with examples of new solutions designed to overcome collective challenges and launched seemingly overnight.
In a recent interview with The Green Sheet, Paresh Patel, CEO at PayRange Inc., described a new pay-later feature in his company's unattended laundromat app. The project took about 48 hours to create, from concept through production, he recalled. Noting that epic unemployment rates had motivated PayRange engineers to accelerate development and get the solution to market, he said, "We knew this is not the time for anyone to skip washing clothes. Consumers whose credit cards are declined at our self-serve kiosks are now able to complete their transactions."
Pay it forward
Eighty percent of consumers who have used the pay-later feature have already repaid the company, Patel noted. "Imagine how frustrating it would be to take a basket of clothes to the common area laundry room, only to have your card declined," he added. "In these trying times, we want to save people from yet another inconvenience."
Patel observed that while the global pandemic is motivating numerous fintechs to jump into the market with new products and services, some solutions have been more effective than others. The best examples he has seen are truly original and reflect the core values of the companies that design them, he stated.
"Fintechs should spend less time copying other companies and more time leveraging their own unique capabilities," Patel said. "Begin at the intersection of your audience and your product or company, then build something quickly and release it. Most of all, be authentic. If it's truly about helping others, there's no need to overmarket it or capitalize on it."
Leverage native capabilities
The best way for companies to be true to themselves is to fully understand their target markets, Patel stated. By placing the customer first, they can avoid the "me too" trap and be more than an imitator. He added that PayRange designs products and services with three audiences in mind: consumers, operators and the communities we serve. In February 2020, the company secured a $70 million funding round to digitize unattended retail machines at no upfront cost to machine owners, using a hardware-as-a-service (Haas) model.
Michael Kitchen, chief revenue officer at PayRange, observed that the prohibitive cost of new hardware was preventing numerous owners from upgrading their equipment. The HaaS model eliminated that barrier, he reported, garnering thousands of early sign-ups.
"We have only begun our initial rollout of the program and are already signing up ten thousand machines a week," Kitchen said in a statement. "We are very pleased with the early results of this program and expect demand will outstrip our initial one million device supply."
From nice to necessary
History has shown that the innovation lifecycle is remarkably similar across products, industries and eras. When initially introduced, many products are seen as luxuries, but as adoption grows, they become embedded in the fabric of our lives. Over time, electronic payments have evolved from standalone hardware to subscription service models. Through this journey, service offerings have become interoperable, embedded and invisible.
The common wisdom is that merchants only think of their payments mechanisms during a crisis, which is where we find ourselves today. Except that this time, it's the world that is shut down. The POS is working exactly as it should, because these payment rails are built to last, and they carry the very best of our industry know-how in every transaction.

Dale S. Laszig, senior staff writer at The Green Sheet and managing director at DSL Direct LLC, is a payments industry journalist and content development specialist. She can be reached at dale@dsldirectllc.com and on Twitter at @DSLdirect.
The Green Sheet Inc. is now a proud affiliate of Bankcard Life, a premier community that provides industry-leading training and resources for payment professionals. Click here for more information.
Notice to readers: These are archived articles. Contact names or information may be out of date. We regret any inconvenience.
Prev
Next