The Green Sheet Online Edition
May 25, 2020 • Issue 20:05:02
Inspiration
Balancing emotions in a time of upheaval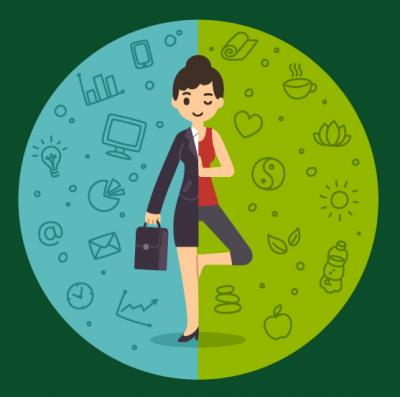 With many of our routine activities truncated in light of the COVID-19 crisis, many of us are contending with a different set of emotions in ourselves and in family members, friends and others we encounter day to day.Our reactions are governed in part by our chronic mindset. Some of us naturally tend toward optimism, others are more pessimistic, and then there are all the degrees in between. Disruption and uncertainty can exaggerate worry and other negative feelings, particularly for those who don't tend toward pessimism. And if the disruption goes on long enough, it can even shake some of the sparkle from an optimist's eyes.
That is, if we let it. I believe that now more than ever we can gear up – for our own sakes, for those we care about and for the wider society on which we all depend – and not let worry, pessimism, doubt, fear and all the other negative emotions that can accompany trying situations get the better of us.
Stay on the sunny side
To that end, here are 10 ideas for how to reinforce a positive state of mind:
Be physically active. Movement gets endorphins going, elevates mood and improves overall health.
Eat wholesome foods. This provides the fuel your body needs for optimal functioning and health. And if you can cook with others in your household, it strengthens your bonds.
Stay connected. Use text, phone, social media Zoom and other safe means. Encouraging words from friends can be a natural pick me up just when you need it most. You'll also learn of ways others are making the best of difficult situations
Enjoy nature. Spending time outside, away from your daily routine is not only refreshing, it's good for your peace of mind and overall health
Watch comedies. It goes without saying that avoiding grisly crime shows and watching uplifting movies and series instead is best for fostering a positive emotional state.
Limit news consumption. It's easy to become addicted to the latest statistics or government conflicts, but too much of this will depress rather than elevate your mood.
Learn a new skill. It's empowering to explore new areas of knowledge, and the number of free educational offerings available today is astounding.
Do things for others. Helping others is immediately uplifting. It allows you to forget about your worries for a while and focus on doing something positive. At minimum, making a point to appreciate everyone you come into contact with can make a huge difference to yourself and to them.
Find a safe place to vent. If you become overwhelmed or anxious, find someone who won't get wrapped up in your upset, but will instead listen and help steer you in a positive direction.
Take action. Even if your options are limited, you are not powerless. Strategize about what you can do for your business now and in the future, and then take the first steps
All of these things can help today, as well as going forward when we are on the other side of the COVID-19 crisis.

The Green Sheet Inc. is now a proud affiliate of Bankcard Life, a premier community that provides industry-leading training and resources for payment professionals. Click here for more information.
Notice to readers: These are archived articles. Contact names or information may be out of date. We regret any inconvenience.
Prev
Next