The Green Sheet Online Edition
March 23, 2020 • Issue 20:03:02
How ISOs and MLSs can maximize their value
By Dana Sills
National Benefit Programs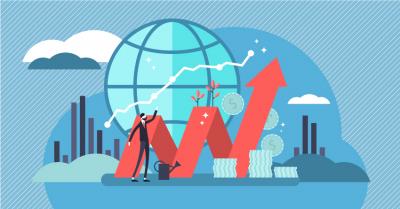 The acquiring space has matured significantly over the last several decades. With that maturity comes the need for a revitalized approach to address the needs and requirements of their clients. ISOs and acquirers that were once defined as purveyors of payment solutions are now finding that, to survive, they must bundle and package the most exciting auxiliary products and services to attract the broadest customer base, recruit and retain the best agents, and compete with both direct competitors (other ISOs) and indirect competitors (banks).
Common themes at ISOs involve achieving goals related to increasing sales and retention of their client base, upselling, and delivering a certain level of social consciousness through volunteering in their community or other philanthropic activity.
These goals are the outcomes of activity that needs to be carefully thought through. We know what we want, but how do we get there, and why take one path over another? Can we set aside our bias as an employee or independent contractor to focus objectively on what our ISO can address based on the greatest concerns right in front of our eyes? I think we can by taking action to: prioritize the human element, strengthen strengths and address weaknesses, expand your definition, and deliver value beyond expectation.
Prioritize the human element
If your client-facing staff is consistently hearing that all ISOs and acquirers are alike, you included, it's time to take an acceptable risk to break from the crowd and head in a new direction. Self-service tools are great – but not when they replace the human element. When that occurs, they dehumanize the organization and remove any emotional attachment your customers have to you and your brand. In an environment where we wind people through phone trees and where they must listen carefully as options have recently changed (about three years ago, but still here we are with that awful guitar music), be the brand that is knowable – the one that picks up the phone, the one that actually calls on clients to check on them. Be the brand that has an engaging staff that wants to solve problems for their clients, not just to sell them Product X to meet a quota or win a sales contest.
Your customers might not have time to understand all the offerings you can put in front of them, so it's up to you to find the best solutions for them. Their understanding of what their customers want is why they are in business, and that understanding is transferable upstream to all of their service providers. Be the concierge contact that pauses and asks to learn what kind of problem you can solve today. Listen and respond as if you were in their shoes. They will feel it.
Strengthen strengths, address weaknesses
You may be the chief cook and bottle washer of your ISO or its sales force, but I guarantee that you are better at one function than another. With your trusted team, take a realistic assessment of all your functions, and rank them from what you do better than anyone else in the industry to what you wish you could throw in the dumpster and burn.
Be honest. I know it hurts to let go, but you've also got a lot to be proud of, and that's the core focus here. Your truest strengths comprise your core competency. Expand on that. Don't get lost in "your people are your greatest strength" because that's not what we're talking about. If your best people are delivering the best payment technology in Product X, that is where your competency lies. Do more of that. Create a pathway to leapfrog the competition every step of the way to the delight of your customers.
Oh, those things you're not so fond of doing? Consider scaling back, eliminating or outsourcing. Now a headache is gone, just like that. Magic!
Expand your definition
Once you've identified your core competencies and are giving them the proper focus, and once you've begun to address your weaknesses and blind spots, the fun begins. Based on your core competencies, draw an outline around your current audience, then determine the negative space outside that circle, and focus on that. Who are all the businesses, for example, that could benefit from one or more of your core competencies? How can you expand your marketing reach and build on the foundations of your core competencies to reach them?
Let's take a step back in time to see this through a different industry. General Electric began as a lamp company and an electronic motors company. Because it expanded its definition over time, today it is in everything from your kitchen and laundry room to industries including healthcare, aviation, renewable energy, global research – the list goes on. General Electric has a bright future and so do you. Take acceptable risks to test how far your definition may reach beyond your current scope and that of your competition.
Deliver value beyond expectation
Now that you've begun humanizing your customer experience, building upon your core competencies, realistically addressing weaknesses, and expanding your definition, this last step may already be partially in process: deliver value beyond expectation.
For many, this is the ultimate value-add. What can you deliver to further your brand and help you attract and retain valued staff, agents and clients? After you've worked the steps described thus far, now is a perfect time to find a strategic partner whose core competency is this value-add. They can handle the majority of the work and execute like a pro that owns their space.
Some value-adds are simply industry norms (mobile solution, EMV solution, back-office reporting). Here we are talking about offering your clients something they may never have heard of before that they never knew how much they needed all this time. You can provide just that. Value is key. Unique value is invaluable.
Be self-determined
To recap, in order to maximize your value:
Prioritize the human element: Promote high-touch, boutique service to increase engagement.
Strengthen strengths, address weaknesses: Identify core competencies and maintain focus on evolving them. Identify non-core competencies and determine whether to discontinue or outsource.
Expand your definition: Identify the larger opportunity in front of you.
Deliver value beyond expectation: Find meaningful value-adds to pair with your brand.
These principles are as timeless as the payments industry is in constant technological motion and transformation. As such, your efforts will never really be finished as long as you're still in business. Keeping the ideas shared herein uppermost in mind will help you look at your ISO as if you were one of its trusted advisers, and not as if it was the fledgling entity you originally hatched, or even the awkward teenage-like enterprise you shepherded through Y2K or the 2008 financial crisis.
Now you have a blueprint for the future you will create. Being self-determined and proactive is always better than being reactively tossed around by the whims of the larger industry. You are on course, and your future is going to be a wonderful adventure.

Dana Adams Sills, is senior vice president at National Benefit Programs. If you have questions or would like help implementing the ideas set forth in this article, please reach out to her at dana@nationalbenefitprograms.com.
The Green Sheet Inc. is now a proud affiliate of Bankcard Life, a premier community that provides industry-leading training and resources for payment professionals. Click here for more information.
Notice to readers: These are archived articles. Contact names or information may be out of date. We regret any inconvenience.
Prev
Next