The Green Sheet Online Edition
March 23, 2020 • Issue 20:03:02
The multiple benefits of Visa Merchant Purchase Inquiry
By Suresh Dakshina
Chargeback Gurus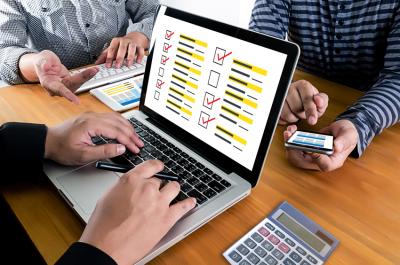 Every day, ecommerce merchants are getting hit with large numbers of chargebacks, and the rate increases every year. Card networks and issuing banks are trying to reduce disputes, but striking the balance between addressing consumer needs and protecting merchants is complicated. Merchants, issuers, and acquirers all lose time and money when tackling a high volume of disputes – and the cost of disputes keeps going up. As the overseers of the dispute process, what tools are the big card networks providing for merchants to streamline dispute management?
Visa is taking the lead on this, developing programs to get to the bottom of disputes and see how to reduce or eliminate invalid disputes. Between 15 to 25 percent of disputes occur because cardholders are not aware of a purchase that they or family members made, or they attempt to defraud merchants by telling their banks that they never authorized purchases they're unhappy with. Issuing banks taking these phone calls don't know what the truth is, and they often take whatever the cardholders say at face value.
The issuing bank knows what a given transaction is, but it doesn't know specifically what was purchased, whether the product or service was delivered, if it was returned, or whether it qualifies for a refund. Since these factors are unknown to the issuer, it will take what the customer claims into account and escalate the dispute to the acquiring bank.
Once the dispute becomes a chargeback, it becomes far more complicated and expensive for all parties involved. This is why Visa introduced Visa Merchant Purchase Inquiry (VMPI), which allows issuers to obtain pertinent information about transactions under dispute before escalating them.
What is VMPI?
VMPI is a platform that provides a direct connection between the merchant's transaction records and their issuing bank. Whenever a customer calls their bank to file a dispute, they are automatically asked to provide certain information about the transaction, the product or service they purchased, and all other relevant details through Visa Resolution Online (VROL).
With this added information, the issuer can speak intelligently to the customer about their purchase, and the merchants can let the issuer know the transaction qualifies for a refund, if applicable, before the dispute escalates and becomes a costly chargeback. This process allows for greater chargeback prevention.
VMPI was launched in Hong Kong and New Zealand in 2017. Visa found use of VMPI reduced chargeback rates by 14 percent, leading to them introduce VMPI as a pilot program in the United States the following year.
How do you measure the effectiveness of VMPI?
The efficacy of VMPI can be measured by determining how many disputes occurred before the adoption of VMPI, and how many disputes occurred afterward. To activate VMPI, you can work directly with Visa, but the integration and onboarding process can be greatly streamlined by working with a VMPI facilitator.
A facilitator can offer extensive VMPI analytics that let the merchant know what kind of inquiries are coming in and what kind of action is being taken by the issuing bank. The merchant will be notified through VMPI whether the dispute is accepted or rejected.
The advantage is that when have real time warning of a dispute before your acquirer notifies you, you can take steps to prevent a chargeback from happening, avoid double refunds and be better prepared to deal with fraudsters. If merchants sell high-value commodities and receive notice of fraud, they can stop shipments and save money by issuing refund sand blocking cardholders from making future purchases.
Working with an authorized VMPI facilitator allows merchants to more easily analyze the effectiveness of the VMPI process. So far, experts have seen 40 to 54 percent of Visa disputes prevented from the moment merchants go live with VMPI. It is an excellent tool that helps merchants prevent fraud and chargebacks proactively.
What are the challenges with VMPI?
One challenge that arises when onboarding merchants for VMPI is that two crucial pieces of information are required to enroll the merchant in the VMPI database: the merchant's card acceptor ID and the card acceptor BIN.
Both are essential to enroll merchants for activating VMPI service. However, merchants often only provide their account number, but that is not sufficient. Getting that data often takes time and can delay the onboarding time. To overcome this challenge, facilitators can help merchants communicate directly with their payment processors to obtain the information necessary to activate VMPI.
Another challenge is that the need for real-time transaction data necessitates connecting with the merchant's customer relationship management (CRM) program. When the inquiry is being made by the issuer, the merchant needs to be able to send the requisite information in real time. Some merchants do not have the resources to provide real-time connectivity to their CRM. However, certified third-party developers can facilitate the merchant's CRM integration with a VMPI platform. The average onboarding time takes two to three weeks.
What is the future of VMPI?
VMPI may soon be undergoing a branding change. When it initially launched the program, Visa expected to continue developing this product and share it far and wide with merchants. After its acquisition of Verifi, Visa realized it was spending lots of time and resources trying to integrate merchants. Visa didn't offer the necessary support to onboard every merchant. That is why Visa has partnered with third-party experts to handle onboarding for them.
Visa's VMPI rails and connectivity were also not as strong as Verifi, and Verifi had established relationships with issuers prior to the acquisition. They now have all the connectivity and the rails to send data back and forth between issuers and merchants. With its Verifi acquisition, Visa is transitioning from VMPI to Order Insight, which functions very similarly to VMPI. Since the acquisition, Order Insight has gained momentum, and facilitators will be able to help merchants implement Order Insight as well.

Suresh Dakshina is co-founder and president of Chargeback Gurus. A pioneer in data analytics and industry-specific risk management, he is a certified ecommerce fraud prevention specialist and Certified Payments professional. He understands first-hand the challenges that business owners face, especially when it comes to chargebacks and fraud. Contact him at suresh@chargebackgurus.com.
The Green Sheet Inc. is now a proud affiliate of Bankcard Life, a premier community that provides industry-leading training and resources for payment professionals. Click here for more information.
Notice to readers: These are archived articles. Contact names or information may be out of date. We regret any inconvenience.
Prev
Next