The Green Sheet Online Edition
March 23, 2020 • Issue 20:03:02
Industry Update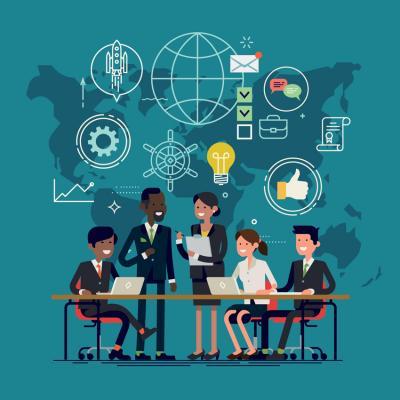 ANNOUNCEMENTS
Central Payments selects Fall Fintech cohort
Central Payments unveiled the first group of companies that will join the Spring 2020 cohort for Falls Fintech, the company's business accelerator program geared towards early-stage financial technology (fintech) companies. The cohort includes New York-based Build Financial; Invest Sou Sou, located in Washington D.C.; California-based Permiso; Soon, situated in Utah; and Washington-based XpenseOne.
Falls Fintech is a 10-week program designed to accelerate market readiness for early-stage fintech companies and promote breakthrough of the last-mile problems facing fintech companies today. The Spring 2020 cohort is set to run March 9 through May 15. During the 10 weeks, participating companies will receive high-intensity curriculum with an elite network of financial, payment and technology professionals across the globe.
Health iPASS secures funding from Fifth Third Capital
Health iPASS received an investment from Fifth Third Capital Holdings, an affiliate of Fifth Third Bank N.A. Health iPASS is a patient revenue cycle solution designed for medical practices seeking to reduce or eliminate patient accounts receivables and bad debt. Health iPASS said the investment from Fifth Third will provide capital to help enable the company to offer a non-recourse guarantee of patient payments and will also fund several other upcoming company initiatives.
InFront Compliance launches
InFront Compliance Inc., a provider of vendor risk management solutions, launched officially on March 4, 2020. Founded by seasoned technology lawyers with a deep understanding of the fast-evolving regulatory landscape, InFront said it offers a secure digital solution built on extensive expertise and an intuitive interface that is accessible across an entire organization.
Focused on serving organizations in the highly regulated banking, credit union, fintech and defense industries, the firm said its easy-to-use platform offers various capabilities that alleviate the burden of regulatory and operational compliance risk.
Jack Henry named a top workplace in Atlanta
The Atlanta Journal-Constitution ranked Jack Henry & Associates among Atlanta's Top Workplaces for 2020. This is the company's first year to be eligible for this recognition, having grown its team to 53 individuals in the region. At more than 6,500 employees strong nationally, Jack Henry has earned accolades as a top place to work in other cities across America for years, the company noted.
MX named to WTC 2020 Shatter List
MX was named to the Women Tech Council (WTC) 2020 Shatter List, which recognizes companies that help break the glass ceiling for women in technology. MX was chosen based on the development and successful implementation of measures that create gender-inclusive cultures where women can contribute and succeed, MX noted. MX was evaluated and scored against hundreds of technology companies on executive engagement, company programming, community investment, and women's or diversity and inclusion groups. Each company named to the 2020 Shatter List was required to demonstrate active, visible activities at all company levels showing commitment and progress in each of the four areas. MX, a digital transformation platform for banks, credit unions, fintechs and partners, stated it is built on the belief that transformational growth starts with making data easily accessible and actionable for financial institutions.
Sezzle seeks to engage next-gen consumers
Buy now, pay later solution provider Sezzle Inc. revealed a new brand identity with the release of its first annual report as a publicly traded company, which showcased explosive growth across all key performance metrics, the company reported. "The launch of the new brand marks the culmination of a six-month journey in which Sezzle canvassed consumers and retail partners to better understand how Sezzle impacts the lives of its users," Sezzle stated. "The new brand tagline, 'The Way Forward,' with campaign messaging 'Buy Now, Build Your Future' is not only a nod to Sezzle's customer-friendly business model, but to the company's focus on providing all consumers access to building their financial futures in a responsible manner."
RESEARCH
Coronavirus economic impacts significant
The Organization for Economic Cooperation and Development stated that global growth could drop to 1.5 percent in 2020 if the coronavirus, COVID-19, continues to spread apace. Before the virus emerged as a global threat, growth worldwide was projected to be 3 percent. Moreover, the OECD warned the forecast was "not a worst-case scenario." According to the New York Times, most analysts expect zero or negative growth in the second quarter, with some forecasting a potential recession before year's end.
LexisNexis highlights size, scale of global cybercrime networks
LexisNexis Risk Solutions released its Cybercrime Report covering July 2019 through December 2019. Report analysis shows that "cybercrime is a well-organized, global endeavor powered by networks of fraud," LexisNexis wrote. "While consumers enjoy access to goods and services from all over the world, fraudsters are able to harness stolen identity data to launch corresponding cross-border fraud attacks." Additionally, researchers found that of the 19 billion transactions recorded by the LexisNexis Digital Identity Network in this six-month period, for the first time, mobile attacks outpaced desktop attacks, with a 56 percent growth in the mobile attack rate year-over-year.
PARTNERSHIPS
Barrister, CBD Payment to aid CBD, hemp industries
Payment processor Barrister Financial Services and International Payments Processing affiliate CBD Payment Pros formed a strategic partnership focused on bringing mainstream credit card processing solutions to CBD- and hemp- related businesses across the United States. CBD Payment Pros has emerged as a leading reseller of payment solutions to merchants conducting business within the hemp industry, the partners stated, adding that Barrister, a registered ISO of Esquire Bank, has the opportunity to deliver merchant services to a broader audience of CBD merchants with its bank partnership.
Bluefin, Payscout to provide PCI-validated P2PE
Bluefin, a provider of payment security technologies and PCI-validated point-to-point encryption (P2PE) joined forces with global payment processing provider Payscout to provide PCI-validated P2PE through the company's Paywire technology platform, which was built to optimize conve4rsions, enable more payment methods, increase approval rates and lower friction for customer payments. Bluefin enables PCI-validated P2PE on partner platforms using its Decryptx decryption-as-a-service product, which allows gateways, ISV's, and processors to connect directly to Bluefin for the P2PE service, the partners noted.
Blackhawk, Alliance Cost Containment, Long John Silver's team up
Blackhawk Network is partnering with quick-service restaurant Long John Silver's and gift card program manager Alliance Cost Containment. The partnership aims to broaden the restaurant's brand reach by selling gift cards in-store at retailers nationwide, online and in apps. Using comprehensive, end-to-end solutions, Blackhawk will enable Long John Silver's gift card program to reach both traditional and digitally oriented shoppers by creating a seamless omnichannel gift card purchasing experience in stores and online," Blackhawk stated.
Paysafe, Celero team up in US market
Specialized payments platform Paysafe formed a partnership with Celero Commerce, a vertically focused, integrated commerce solutions provider. Under the agreement, Paysafe will support Celero's ISOs as they expand into highly regulated online commerce verticals. Celero, which serves approximately 25,000 American merchants, will now be able to build on Paysafe's more than 20-year history of helping U.S.-focused ISOs grow and diversify their payment portfolios, the companies stated, adding that Celero's ISOs will benefit from Paysafe's experience tailoring payments solutions for ISOs to enter and succeed in niche ecommerce verticals.
Skeps, Alchemy to build fintech infrastructure with blockchain
Fintech infrastructure development company Alchemy Technologies partnered with Skeps, a decentralized marketplace for consumer loans built on blockchain technology. Together, Alchemy and Skeps are striving to redefine a new category in fintech infrastructure, which has been a focal point of the latest fintech ecosystem development. Infrastructure players are enablers, delivering software-as-a-service solutions to banks, financial services companies, retailers and fintech startups to easily launch their product without the heavy cost and time spent on building software, the partners stated.
ACQUISITIONS
Broadridge completes acquisition of FundsLibrary
Fintech company Broadridge Financial Solutions Inc. completed its acquisition of FundsLibrary, a fund document and data dissemination enterprise in the European market. The acquisition accelerates Broadridge's regulatory communications and digital data platform, supporting the lifecycle of fund data, documents and regulatory reporting for the investment industry. The combination of FundsLibrary's data platform and technology with Broadridge's existing capabilities creates an end-to-end solution for fund managers and distributors, enabling them to respond to demanding regulatory requirements across multiple jurisdictions, Broadbridge stated.
InterPayments acquires SurchX
InterPayments LLC, an affiliate of InterPrivate LLC, purchased SurchX, a payments technology platform that enables retailers and other merchants to recover the maximum amount of their credit card processing fees via surcharging while maintaining strict compliance with today's complex regulatory environment, InterPayments stated. With the completion of the acquisition, InterPayments stated, it will be the only company in the space with advanced API software, multiple shopping cart integrations, interactive voice response/call center integration, and chrome browser extensions.
APPOINTMENTS
John O'Hara joins Inetco board
John O'Hara joined the board of directors of real-time transaction fraud detection company INETCO Systems Ltd. He will serve as an independent director of the company. "John is an accomplished technology leader in the financial service industry and an experienced board member," said Bijan Sanii, president and CEO of INETCO. "We are confident that he will add great value to our Board and that INETCO will benefit from his insights, experience and counsel." Having spent two decades shaping and delivering technology for leading banks, O'Hara is currently the CEO and co-founder of Taskize, a provider of cloud-based workflow to the financial services industry in 50 countries.
Chris Staymates joins Fattmerchant
Fattmerchant, an integrated payment technology provider, appointed Chris Staymates as chief innovation officer. Staymates is tasked with advancing Fattmerchant's product vision and helping the company position its Omni platform as the premier financial solution for small businesses, Fattmerchant stated. Staymates joins Fattmerchant after a decade of executive leadership experience in the Orlando technology space. Most recently, Staymates served as chief technology officer at IZEA, where he built a digital marketplace for influencer and content marketing and launched the company's software-as-a-service offering.

The Green Sheet Inc. is now a proud affiliate of Bankcard Life, a premier community that provides industry-leading training and resources for payment professionals. Click here for more information.
Notice to readers: These are archived articles. Contact names or information may be out of date. We regret any inconvenience.
Prev
Next