The Green Sheet Online Edition
November 25, 2019 • Issue 19:11:02
Thankful for the bankcard industry
By Hawkins Siemon
Elevate Payment Alliance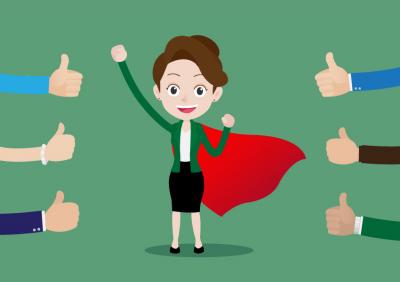 I have spent the last 20 years working in the bankcard industry. It's an ultra-competitive space, which can drive greed, distrust and negative experiences for everyone involved. It can be easy to lose sight of the many positive aspects of our industry and the benefits it provides. Since this article will be published close to Thanksgiving Day in the United States, I thought it would be appropriate to share some of my thoughts on things we can be thankful for in our Industry.
Friends in the industry
One of my favorite things is our friends and mentors in the payments industry. Our sphere is full of big promises and hype. Having a network of friends you can trust to help guide you is priceless. You can obtain real feedback about what is happening in our industry and gain valuable insights regarding what products are hot, niche markets and what ISO partnerships are good.
When I was preparing to launch our ISO, I had spent six months researching every aspect of processing partnerships, products, etc. Ultimately, I was so thankful to have knowledgeable, informed mentors that I could bounce ideas or challenges off of. Their real-life experience with a product or processor was valuable information.
Doing business the right way
I am thankful for those who choose to do the right thing by their customers. Sometimes in our industry, ISOs, partners, and merchants take advantage of other parties to contracts or transactions for short-term gain. However, we can be thankful for those that still believe in long-term relationships through caring for their customers.
I believe in and promote a concept called the win-win-win. I am certain that in business the partner, merchant, and ISO (employees) can all win, and this drives long-term success. I also believe in making partners and employees stock owners, which helps everyone focus on the same goal.
The power of residuals
Most of us were drawn to this industry because of residuals. In my career, I have mostly worked in recruiting and supporting sales partners. My greatest reward is helping partners grow and build a successful portfolio. Residuals can change the lives of all who earn them, as well as their families. Buying a home, going on family vacations, or having funds to invest in many good things all come from the power of residuals.
Industry publications and shows
There is an abundance of great resources in the payments industry to help educate and keep us at the forefront of new developments and trends. Great publications like The Green Sheet are free and available to anyone looking to grow professionally.
Another great resource is the regional acquirer conferences; these events are a terrific way to network with other sales partners in the industry, listen to discussions between industry professionals about what is happening, and to see new products first hand. Also, most of these shows are in destination locations, which creates a fun trip overall.
Hopefully, this can help inspire you to think about all that you are thankful for in our industry. Gratitude is a powerful tool, and often it seems like the more of it you have, the more reasons to be thankful come your way.

Hawkins Siemon is the founder and CEO of Elevate Payment Alliance. Elevate is an ISO founded on doing business the right way and building strong, long-lasting relationships. Our mission is to grow Elevate based on the success of its sales partners, merchants, and employees. This is why we have created the first ISO in the industry that offers ownership to both its Sales Partners and Employees. Contact him at hawkins@elevatepaymentalliance.com.
The Green Sheet Inc. is now a proud affiliate of Bankcard Life, a premier community that provides industry-leading training and resources for payment professionals. Click here for more information.
Notice to readers: These are archived articles. Contact names or information may be out of date. We regret any inconvenience.
Prev
Next