The Green Sheet Online Edition
November 25, 2019 • Issue 19:11:02
Industry Update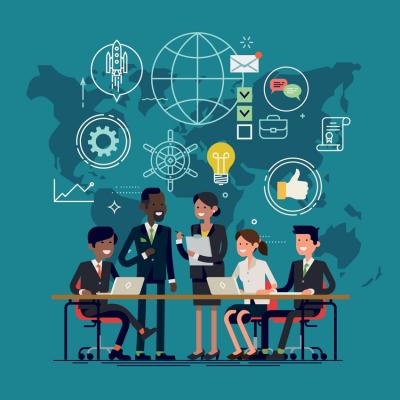 ANNOUNCEMENTS
Domuso introduces Mobile Check Pay
Domuso, an automated digital payment platform for multifamily property operators, introduced Mobile Check Pay, enabling property management firms to accept digital images of checks as payment from mobile devices. Select properties managed by AMC and Weller Management participated in a pilot program to test the new payment capability, which is fully integrated with the Domuso platform. Similar to how millions of consumers remotely deposit check images into their bank accounts, Mobile Check Pay will cut down on paper usage by replacing check scanners and lockboxes; assure renters that their checks are deposited on time in the correct accounts; and help reduce fraud, as digital transactions require identification verification, the company said.
Fluid Pay offers compliant surcharging
Fluid Pay heralded the launch of its in-house, compliant surcharging platform. Compatible with Dejavoo terminals, it is designed for credit cards only and prohibits banned states and debit cards. The BIN is validated in real time as the credit card is being entered into the Fluid Pay system to check surcharge eligibility. The surcharge amount can be fixed or a percentage but may not exceed 4 percent. Surcharging fees are disclosed on all checkout pages and receipts.
Marriott adopts FreedomPay platform
Marriott International signed an agreement with commerce technologies provider FreedomPay to adopt FreedomPay's commerce platform across Marriott's lodging portfolio. Implementation will begin in the United States and Canada and then expand into other global regions. "The agreement couples a technology powerhouse that is recognized as the technology engine for many of the world's leading brands across diverse industries with the leading hospitality company that manages and franchises more than 7,000 properties in 132 countries and territories," FreedomPay stated. Moorwand introduces acquiring service
Moorwand, a dedicated BIN sponsor, launched an online acquiring solution for banks, fintechs, processors, PSPs and merchants across Europe. Moorwand said its Merchant Acquiring provides a single payment gateway with access to multiple global payment schemes and a multitude of payment methods. The company added that its solution encompasses merchant processing and settlement, refund processing, fraud prevention and chargeback management. Acquiring across the SEPA region will cost 1.1 percent per transaction; established rivals charge closer to 3 percent.
Rippleshot launches AI-driven fraud solution
Fraud analytics software company Rippleshot launched Rules Assist, an AI-driven decision rules analytics solution to empower community banks and credit unions in the fight against emerging fraud trends. Noting that top Fortune 500 financial institutions have embedded artificial intelligence and machine learning into their core business models, the company stated, "Faced with more limited resources, community banks and credit unions often lack the technological edge to keep pace with innovations." These institutions will now be able "to cost effectively leverage AI and machine learning within their existing infrastructure without adding IT resources or staff," Rippleshot added.
RESEARCH
Data-driven commerce a game changer for hospitality
FreedomPay recently published Hospitality 2020+ The Reasons Why We Talk About Data-Driven Commerce, a report that details how enterprises seeking to get and stay ahead in a highly competitive and changing hospitality sector need to embrace a next-generation, fully integrated, customer-centric platform across all channels.
More efficient management of big data, and the delivery of improved real-time business and customer intelligence, while enhancing existing legacy systems, will allow them to satisfy the demands of increasingly tech-savvy and demanding consumers, researchers found. FreedomPay also noted that travel and tourism (including hotel, lodging and food and beverage) now accounts for over 10 percent of global GDP, and the global hotel industry alone is worth $525 billion, with U.S. revenues upward of $200 billion annually.
Confidence in service providers critical to open banking
A majority of consumers would prefer their main bank, not other banks or third-party providers (TPPs), to be their primary source of open banking services, a new pan-European study from Mobey Forum and Aite Group revealed. Open Banking: Open Minds? Consumer appetites for open banking services draws on a survey of over 1,000 consumers in Finland, France, Germany, Spain, and the United Kingdom.
The report highlights the opportunity for banks to create new open banking services and emphasizes that the window during which consumers hesitate to share account data with other banks and TPPs will close as the category evolves. "It's crucial that banks act on their short-term advantage quickly to avoid disintermediation by TPPs as the open banking market evolves," added Elina Mattila, executive director at Mobey Forum. "Consumers trust their banks because no-one else does data security and privacy like they do – it's a cornerstone of their success."
Payvision ebook explores future of payments
Payvision, a global fintech and omnichannel payments provider, released a new ebook that explores how the next generation of payments is reinventing the shopping experience, giving merchants insight into key strategic retail trends. Payvision stated that by 2020, the spending power of millennials and Gen Z is projected to reach $1.4 trillion and $44 billion respectively, meaning that the future payments experience will be largely driven by their desire for instant, invisible payments.
The company found that consumer behavior, regulatory developments and modern infrastructure are converging to enhance innovation and growth in the payments ecosystem, and it estimates that 56 percent of all ecommerce transactions will be paid through mobile wallets by 2023, researchers stated.
TNS sees big opportunities at the pump
A new report published by Transaction Network Services suggests the majority of consumers are open to new experiences when they pay at the pump, which could provide significant opportunities for retailers.
Titled The Market Opportunity for Secure Commerce at the Pump, the report shares findings of a survey conducted among U.S., U.K. and Australian adults who were asked about their usage of pay-at-the-pump facilities and their willingness to engage with new technologies and services at the fuel dispenser. Among the findings were that 61 percent of all respondents said they prefer to pay-at-the-pump instead of paying the cashier; 73 percent of those from 25 to 34 years of age expressed interest in buying other items at the pump; and 73 percent of all respondents would be interested in receiving a discount on fuel if they watch an advertisement at the pump.
PARTNERSHIPS
Bluefin, AMP form strategic partnership
Advanced Mobile Payment Inc., a maker of smart terminals and payments solutions, and Bluefin, a provider of PCI-validated point-to-point encryption (P2PE) solutions for retail, transportation, hospitality, healthcare and higher education, formed a strategic partnership. AMP's family of smart android terminals is now fully validated by Bluefin, taking advantage of Bluefin's PCI-validated P2PE platform to provide secure and flexible payment solutions, the partners noted. "The solution caters to North American and Latin American customers, combining all the user-centric and enhanced features of AMP's smart terminals with the added security of a P2PE framework," AMP said. "This validation is a key step in AMP's commitment to better serve cutting-edge payment options to security-focused sectors such as banking, government, and specialty retail and restaurants."
Fluid Pay, Debit Technologies offer cash discounting
Fluid Pay partnered with Debit Technologies to offer an exclusive patented technology for cash discounting that helps eliminate card payment processing costs. As part of standard product pricing, a small service charge (fixed amount or percentage) is applied to all sales and disclosed to consumers. The payment terminal is designed to encourage customers to pay by cash or gift card by giving only those who pay by those means a discount on the listed price.
NBP adds two new vendor partners
National Benefit Programs, which specializes in providing added value to ISOs, acquirers and payment processors, signed two new vendors to its program: 1-800 Flowers and 1-800 Baskets. NBP stated that it actively pursues new vendors to meet ever-growing market needs and that through its vendor partners, it offers U.S. customers unparalleled savings on products and services they use every single day.
SimpleGym, WePay to offer integrated payments
SimpleGym, which makes cloud-based all-in-one gym management software for gyms, studios, dojos and personal training, teamed up with WePay, the integrated payments business of JPMorgan Chase & Co., to bring its users fast, reliable and secure integrated payments. As such, SimpleGym integrated the WePay payments platform into its software to bring its customers the reliability and security of fully integrated credit, debit and ACH payment capabilities.
"At SimpleGym, we want gym owners to be up and running on our platform in minutes, not days or even hours, and achieving that has been a key component in all of our partnerships," said Rich McIver, SimpleGym director of operations. "With WePay, we found a partner whose deferred KYC onboarding flow enabled us to achieve that."
VPay a new Nacha Preferred Partner
VPay is now a Nacha Preferred Partner for ACH disbursements. Through this partnership, VPay and Nacha will continue working to remove friction, increase quality, improve cash flow accessibility and efficiency, and support sound risk management and security for ACH payments. "Improving transaction quality in the payments industry requires providers who are dedicated to evolving with the industry," said Jane Larimer, Nacha president and CEO. "It's one of the reasons we have built our Preferred Partner program and welcome VPay as the newest member."
ACQUISITIONS
Interac acquires digital security company 2Keys
Canadian interbank network Interac agreed to acquire 2Keys, a digital security firm based in Ottawa. Under terms of the acquisition, 2Keys and its employees will join Interac and be instrumental in supporting furtherance of digital ID and commerce. For the past 22 years, 2Keys has provided digital identity and access solutions. It reportedly performs 4 million ID verifications daily and supports more than 40 million users. Over 59,000 ATMs can be accessed through the Interac network in Canada, and more than 450,000 merchant locations accept Interac debit payments.
PFS sells to EML Payments
Fintech Futures reported that London-based payment solutions provider Prepaid Financial Services sold 100 percent of its share capital to EML Payments, which is based in Australia. The deal is valued at approximately $290 million. This excludes an additional earn-out of up to $70.6 million, which is conditioned on PFS achieving specific earnings targets.
APPOINTMENTS
Calabrese moves up at Fluid Pay
Fluid Pay promoted Kevin J. Calabrese to the position of executive vice president. He is now responsible for leading the company's Gateway Processing Division, domestically and internationally, and will oversee day-to-day sales operations and strategic partnerships, working closely with executive team members. "Kevin has been a great asset for Fluid Pay since its inception back in 2017," said Nick Cucci chief operating officer of Fluid Pay. "His contributions and aptitude align with our goals flawlessly. We look forward to nothing but great things from Kevin and our team."
Chargebacks911 welcomes Don Bush
Fraud and payments expert Don Bush joined Chargebacks911, a provider of chargeback management and dispute resolution services, as vice president of partner engagement. He will lead the company's expanding global partners team at its newest office in Boise, Idaho. "Chargebacks are the 'canary in the coal mine' that alert merchants to problems that they might not have recognized otherwise," Bush said. "Whatever the cause, chargebacks are likely to be the end-result if not identified and managed properly. It's a complex part of today's online economy, but one that we can significantly reduce." Prior to joining Chargebacks911, Bush was vice president of marketing for Kount. He has also been an expert lecturer at fintech conferences worldwide.
Jaime De La Vega joins Certified Payments
Certified Payments appointed Jaime De La Vega as its new vice president of sales. In this role, De La Vega will drive the strategic development of new products and services, define sales processes and grow the sales territories for the government-focused sales channel. De La Vega, who served most recently as the vice president of sales at JPMorgan Chase, brings more than 20 years' experience in global sales and merchant services to Certified Payments. His industry knowledge comprises successful tenures at both Chase and Bank of America, where he led sales teams in support of clients across government, utilities, ecommerce and health care industries.
Flywire taps Rob Orgel
Flywire, a provider of global payment solutions for businesses and institutions, appointed Rob Orgel to the newly created position of president and chief operating officer. In the role, Orgel will oversee the company's global payment network, business operations, finance, legal, compliance, and corporate strategy and development. He will report to CEO Mike Massaro, who will now focus his efforts on the company's long-term growth plans, strategic partnerships and go-to-market expansion. Before joining Flywire, Orgel spent close to 10 years at Apple, where he was part of the leadership team that developed, launched and grew the Apple Pay business. Most recently, he was involved in the launch of the new Apple Card.

The Green Sheet Inc. is now a proud affiliate of Bankcard Life, a premier community that provides industry-leading training and resources for payment professionals. Click here for more information.
Notice to readers: These are archived articles. Contact names or information may be out of date. We regret any inconvenience.
Prev
Next