The Green Sheet Online Edition
November 25, 2019 • Issue 19:11:02
Readers Speak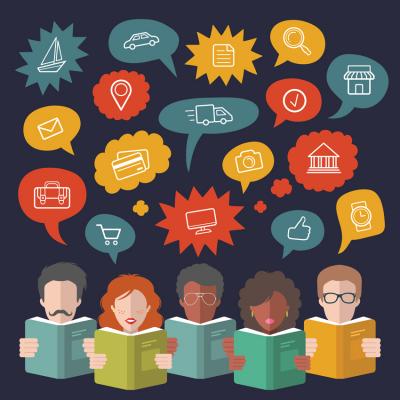 Help with networking
When Black Friday and Cyber Monday kick off the holiday season, it's also the start of a slew of get-togethers with family, friends and community members for me – and I expect plenty of others. I've made it a point to get involved in local community affairs to make connections. The trouble is that while I'm great at following through on warm leads I receive through my ISO, which I'm grateful for, this success hasn't translated to networking with people I meet at events. I'm not sure what to do differently to foster greater success with this slew of gatherings ahead.
Lionel Garrity, Merchant Level Salesperson
Lionel,
Our archives contain a wealth of information on networking. If you enter "networking" in the Search field on our home page, www.greensheet.com, you'll get a list of relevant articles published in the last dozen years. Peruse them, and you'll find some offer tips on how to improve your networking. Refreshing your elevator pitch could also be useful. An evergreen article by industry veteran Biff Mathews, "Revisit that elevator pitch," published Feb. 9, 2009, contains steps you can follow today: www.greensheet.com/emagazine.php?story_id=1181&search_string=elevator%20pitch.
This is also something a mentor could help you with. Is there an expert at your ISO who could coach you? How about an industry leader you admire or a highly successful colleague? Another place to seek advice is our online MLS Forum. You can pose questions and interact with others willing to offer their insights. You might find a professional there who is able to work with you one-on-one.
And remember, you have unique skills. Play to your strengths. Every organization has its own flavor and approach. Just because you might not do your best at one gathering doesn't mean you won't click with the next group. The thing to do is to keep at it, learning as you go.
Editor
Are you a networking guru?
What advice do you have for networking success in the payments industry? Please share your expertise and feedback at greensheet@greensheet.com.

The Green Sheet Inc. is now a proud affiliate of Bankcard Life, a premier community that provides industry-leading training and resources for payment professionals. Click here for more information.
Notice to readers: These are archived articles. Contact names or information may be out of date. We regret any inconvenience.
Prev
Next