The Green Sheet Online Edition
November 25, 2019 • Issue 19:11:02
News Briefs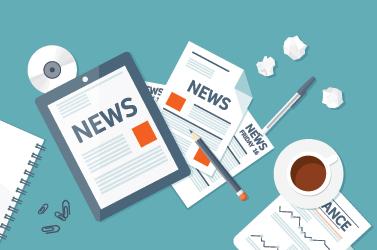 Money20/20 spotlights diverse, Money20/20 spotlights diverse, convergent journeys forward
Technology startups and legacy brands gathered Oct. 27 to 30, 2019, at the Las Vegas Sands Expo and Convention Center for Money20/20 USA. This year's theme, Journey to the Future of Money, was reflected in more than 500 presentations, networking meet-ups and trending hashtags #Money2020 and #Money2020USA. The conference drew more than 2,300 senior executives and 3,400 companies, according to event organizers.
Designed to stimulate connections, insight and growth, the event provided a platform for speakers and attendees to examine a "faster, smoother, more connected money ecosystem," organizers stated. The ambitious agenda, aimed at consolidating the entire commerce value chain, provided numerous examples of how technologies are reshaping the customer experience.
Ralph F. Martinez, head of ACH sales at transmodus, doing business as linked2pay, observed a diversity of perspectives about how to make money faster, more secure, engaging, seamless, global and transparent. "From small to giant brands, panel discussions and keynotes reflected a healthy sense of competition," he said. "The common conference theme is that the consumer is king!"
Craig Ramsey, head of real-time payments at ACI Worldwide, said, "Digital products, layered over real-time payment rails, will give banks more reasons to use real-time payments. Solutions include request for payment, merchant engagement and mobile phone manufacturers plans to embed real-time payment initiation services into the phone."
It's not just success examples that we are studying, Ramsey added, but less successful examples that can help service providers identify areas of interest and avoid time-wasters. Swift compliance, Fed wire standards, changes in public mindset and continuing cooperation among industry stakeholders will continue to take quite a bit of effort, he noted.
Mike Camerling, CEO at AEVI, said bank and processors, working together, can help businesses accelerate payment flows. "By looking beyond payments, they can help businesses run more efficiently and add value to differentiate," he said. "We're seeing a power shift as merchants take control and enable the journey for their customers."
The Green Sheet spoke with a number of additional executives at the conference. Their perspectives are shared in the full news article.
Monitor conference attracts equipment finace revolutionaries
Nearly 100 equipment finance executives convened at Philadelphia's Museum of the American Revolution on Nov. 6, 2019, to examine technology's impact on their evolving industry. Monitor, an industry trade publication and resource for equipment finance professionals, hosted Equipment Finance Disrupted+, the first in a new conference series. The one-day event included a mix of keynote presentations, panel discussions and networking opportunities.
Eduardo Del Rio, cofounder and president of AA Bankers, a working capital solutions company, found the conference enjoyable and thought-provoking. "It's important for finance leaders to think outside the box and not just stick to what we know," he said. "The information was interesting, especially the demonstrations about how businesses can leverage technology."
In opening comments, keynote speaker Deborah Reuben, president of Reuben Creative, challenged the audience to look ahead, recognize trends and create a technology watch list. "Think about what's possible at the intersection of multiple technologies," she said, pointing out that advanced technologies are augmenting, rather than replacing, existing systems. Examples included mobile, cloud computing, IoT, automation, blockchain, 3-D printing, robotics and virtual reality.
Bill Verhelle, CEO at Innovation Finance USA, launched a mobile app from scratch after serving as co-founder and CEO at First American Commercial Bancorp from 1996 to 2012. Twenty years after starting First American, Verhelle was ready to begin a new company on a clean slate. He was among the innovators who shared their experiences at the conference.
Following a long-standing tradition of cooperation among payments enterprises to expand business prospects while bettering the industry, two organizations formed a promising alliance last week. Having determined they share a mission to create better opportunities for women and the men who advocate for them in the fintech and payments industries, the Women's Network in Electronic Transactions (Wnet) and the European Women Payments Network stated they are "coming together to allow their respective members to share the benefits of both networks."
As part of their alliance, Wnet and EWPN will publish dedicated landing pages where members can access each organization's extensive intelligence, networking events and programming.
EWPN, launched in 2015 to champion diversity and inclusion in fintech and payments, serves over 1,000 individual members and 11 corporate members. Wnet, launched in 2005, serves over 3,000 women each year in the United States through events, information and knowledge sharing, and networking opportunities.
During the 2019 Wnet Leadership Summit, held in Atlanta Nov. 6 and 7, Wnet Executive Director Lisl Dutterer said, "By working together, Wnet and EWPN are creating global change and the opportunity for more women to lead in the payments industry. Wnet has been extending our member benefits to women around the globe, and we are excited for the opportunity to work with EWPN's leadership to accomplish that goal."
Kabbage, the online lender that has been building a business in small-business financing, now wants a slice of the payment processing pie, and in particular business-to-business transactions. The company's new Kabbage Payments aims to make getting invoices paid faster "as simple as sending a text message." It's being offered, at least initially, to Kabbage borrowers.
"Since 2011, we've helped hundreds of thousands of small businesses access over $8 billion in funding," said Kabbage CEO Rob Frohwein. "We know first-hand a primary need is to cover cash-flow gaps while waiting to be paid. Kabbage Payments not only expands our suite of products, but the very definition of our company." Kabbage said that over two-thirds of its 200,000-plus customers rely on invoicing to get paid, and often wait as long as 90 days for those payments to arrive.
Leveraging its lending platform technology, Kabbage claims, it can slash that lag time to just a day. With Kabbage Payments, a customer creates a unique URL for their business and sends payment requests through texts, emails or the web.
The custom pay link eliminates the need to manually create new accounts, open new payment orders, and duplicate work for recurring invoices, the company stated.

The Green Sheet Inc. is now a proud affiliate of Bankcard Life, a premier community that provides industry-leading training and resources for payment professionals. Click here for more information.
Notice to readers: These are archived articles. Contact names or information may be out of date. We regret any inconvenience.
Prev
Next