The Green Sheet Online Edition
June 10, 2019 • Issue 19:06:01
New Briefs
Editor's Note: Following are excerpts from news stories recently posted under Breaking Industry News on our home page. For links to these and other full news stories, please visit www.greensheet.com/breakingnews.php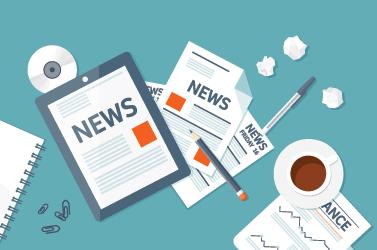 ThreatMetrix, TSYS detect increasing mobile fraud Worldwide adoption of mobile technologies is fueling innovative, new mobile fraud vectors, according to recent studies by ThreatMetrix and TSYS. The H2 2018 Cybercrime Report, published by ThreatMetrix, reported a 107 percent increase in attacks on mobile account logins in the second half of 2018. The biannual study was based on 17 billion digital transactions processed on the ThreatMetrix Digital Identity Network, with 61 percent originating on a mobile device.
Any authentication better than none, Google, NYU say
A research paper by Google and New York University, titled Evaluating Login Challenges as a Defense Against Account Takeover, found that two-factor authentication can prevent bad actors from confiscating log-in credentials. This supports prior studies with comparable findings, but the research goes further by adding new metrics to the mix. "Our analysis reveals that even weak, knowledge-based challenges can offer hijacking protections against automation to billions of users without requiring any enrollment," researchers wrote.
New York transit system goes contactless
Mass transit customers in New York City have a new way to pay for riding the subway and bus systems: contactless credit and debit cards issued by Chase. Riders can now tap their cards to pay to enter several subway stations and all buses serving Staten Island instead of purchasing and using fare cards. Over time, all New York City subway lines and bus routes will accept contactless card payments, Chase and Visa stated. Chase Merchant Services is also working with the New York Metropolitan Transit Authority on an upgrade to the fare machine system to support contactless card acceptance.
Bitcoin? There's a Cash App for that
Square Inc. rocked the cryptocurrency world by adding bitcoin to its Cash App. in August 2018. Less than a year later, the company's first-quarter 2019 earnings confirmed rumors that Square is helping bitcoin scale. The company sold $65.5 million worth of bitcoin in the first quarter of 2019, according to unaudited financials. Analysts speculate this equates to roughly 10 percent of all bitcoin.
Global, TSYS join elite group of jumbo acquirers
Global Payments Inc. and TSYS disclosed that their companies entered into a definitive agreement and "all-stock merger of equals." As reports of the merger rippled across social media and news outlets, payments analysts stated they expect the combined company to be a formidable competitor to recently consolidated brands Fiserv/First Data and FIS/Worldpay. "Today marks a major milestone for TSYS, as we have entered into a merger of equals with Global Payments to create a premier global payments technology company at scale in the largest and most attractive markets worldwide," a TSYS spokeswoman stated.
Some CBD businesses getting a Square deal
The outlook looks promising for businesses that want to accept credit and debit cards for legal sales of cannabis products. Legislative initiatives in Washington and at least one state capitol would make it easier for businesses selling cannabis products to open bank accounts. Meanwhile, Square confirmed it is running a beta program to support payment processing for select merchants selling cannabidiol, commonly known as CBD. CBD has gained notoriety in recent years for its health benefits, such as relief from pain, anxiety, and the effects of epilepsy and post-traumatic stress disorder.

The Green Sheet Inc. is now a proud affiliate of Bankcard Life, a premier community that provides industry-leading training and resources for payment professionals. Click here for more information.
Notice to readers: These are archived articles. Contact names or information may be out of date. We regret any inconvenience.
Prev
Next