The Green Sheet Online Edition
June 10, 2019 • Issue 19:06:01
Learn more, earn more with training
By Dale S. Laszig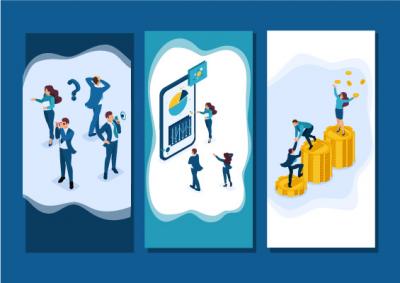 Training initiatives for merchant level salespeople (MLSs) reflect a growing interest in payments best practices and self-governance. The Green Sheet published a two-part series on payments education in June 2017: "Training turns tactical in payments biz," in issue 17:06:01, reviewed approaches to in-house training; "Tapping into payments' goldmine," in issue 17:06:02, explored industry course offerings and certifications. In this article, program designers and participants offer perspectives on leveraging professional development programs.
While learning programs differ in content and scope, most are self-directed, enabling MLSs to study at their own pace. Continuous updates keep programs relevant. Following is a sampling of current payments curricula.
ETA YPP, CPP: The Electronic Transactions Association's Young Payments Professionals (YPP) Scholar Program is designed to support, educate and fast track young payments professionals. The ETA prepares participants for leadership in the association and the industry.

The ETA's Certified Payments Professional (CPP) credentialing program includes an online study guide to help candidates prepare for the examination, which is administered in testing centers throughout the United States.

Merchant Cash Advance Basics: Produced by CounselorLibrary.com LLC and deBanked, this online training and certification focuses on merchant cash advance (MCA) products. The four-part course uses video and quizzes to review MCA products and compare them to loans and consumer transactions, explaining why defaults happen and summarizing best practices.
Field Guide Sales Training Program: The Field Guide Sales Training program, a self-directed online training program, aims at providing essential industry knowledge and skills. Ten lessons with video tutorials can be completed in 15 focused hours, ideally over several days to absorb the diverse subject matter.
Bankcard Boot Camp: Bankcard Boot Camp Home Study, an eight-module course, is designed to inculcate knowledge and skills so MLSs can confidently interact with merchants. One-hour modules provide in-depth industry knowledge and business strategy. Enrollees also receive a copy of How to Survive and Thrive in the Merchant Services Industry, a guidebook that provides industry basics, thought-leader interviews, historical data and tips on selling. The 2019 edition includes online resources.
Acquire knowledge
"It's important to have well-rounded knowledge of your whole practice, not because you will perform all functions, but to better serve your merchants," said Diane Driscoll, ETA CPP and underwriting manager at US Alliance Group Inc. "I find it easier to learn when I discuss topics with others and compare notes." Driscoll recently joined ETA's 2019 class of YPP scholars, serves on the ETA's CPP credentialing committee and was a CPP panelist at Transact 19, the ETA's annual conference. She advised aspiring CPPs preparing for the exam to target areas where they are least knowledgeable. As an underwriter, Driscoll was knowledgeable about risk but said sales, pricing and interchange were foreign to her. Talking with sales and deployment professionals helped her get up to speed.
Dale Cardarelli, ETA CPP and vice president, enterprise sales at Citizens Bank Merchant Services/Worldpay, agreed that well-rounded knowledge is key to success in payments. Cardarelli also serves on the CPP credentialing committee and participated in Transact's CPP panel. "There are so many people in the payments ecosystem," she said. "An ISV with a gateway may also do processing." Cardarelli recommended reading industry trade publications and white papers, and paying attention as a consumer at checkout. Notice what kind of systems merchants are using, she advised, and whether you are handing over your card or interacting with the POS device yourself.
Educate merchants
Sean Murray, deBanked president and chief editor, wanted to educate MLSs on the diversity of lending products. "At one time, MCA was the only product being sold outside of bank loans," he said. "Then OnDeck Capital introduced a loan product with a daily debit, other products began to look like cash advance and MCAs were no longer tied to processing."
Murray enlisted the help of CounselorLibrary.com, an affiliate of law firm Hudson Cook LLP, to create the industry's first MCA certification program. "There was a great need to distinguish between the products and understand the difference between loan transactions and purchase transactions," he said. "We purposely chose a very fundamental design, focusing on key areas and using written copy and video to appeal to different learning styles."
Having seen newly certified brokers change their entire approach to selling MCA products, Murray said, "It's hard for new brokers to fund a small business if they don't understand the product and nuances of loans versus purchases. Knowledgeable brokers help customers make informed decisions, which allows them to close more deals."
Credentialing programs professionalize the merchant services industry and help MLSs build credibility and trust, Driscoll stated. "Our industry needs to self-regulate to combat bad actors," she said. "We need to educate merchants to request certified payments professionals who are well-versed in technology and services and are able to explain how they benefit the merchant."
Murray also promotes business best practices, most recently at Broker Fair 2019. The deBanked annual conference included a panel discussion on ethics and integrity with Justin Bakes, CEO at Forward Financing and Christine Chang, CEO at 6th Avenue Capital LLC. The panelists said doing the right thing is good for business; subpar practices can damage companies and careers.
Compete with major brands
It may be worth noting that MLSs are not only competing with each other; outside companies are entering merchant acquiring, bringing massive economies of scale. Certification advocates see credentialing as a way to level the playing field when competing against corporate giants.
Mark Dunn, president and founder of Field Guide Enterprises, routinely consults with software companies and service providers interested in entering the ISO market. Many referrals come from payments industry attorneys who don't have time to teach clients the business, he noted. "The first order of business is to determine where they are in the process," he said. "Are they exploring payments casually or are they interested in a full-service model?"
Dunn observed that even after seeing the income potential, a surprising number of companies still question if they want to go all in by becoming a registered retail ISO. Companies with established collection processes, a gateway connection and technical people with online skills may say, "Oh yeah, we can do this," but they still have to understand the elements of pricing and interchange and how to qualify for the lowest cost of interchange, he noted.
Dunn has also seen a tendency to undervalue training programs, particularly among experienced people. A lot of ISOs want to teach it their way because they feel their own approach is the best approach, he stated, adding that it's always a bit unusual to coach someone in their primary expertise. "I developed an online training system to provide a base knowledge of how the pieces fit together, and that's what numerous ISOs use to train their people," Dunn said. "The program is designed to teach quickly and efficiently and help people decide what they want to do. One recent graduate who became a successful ISO said he wished he had done this 10 years ago."
Align with your values
Marc Beauchamp, founder of Bankcard Boot Camp and author of How to Survive and Thrive in the Merchant Services Industry, said the payments industry can be a fulfilling and prosperous place to work if MLSs take the time to figure out what matters most. "From a sales or ISO perspective or as a human being, you need to figure out what you stand for and how and why you show up every day," Beauchamp said. "Be responsible and accountable for your results."
MLSs must recognize what attracted them to payments in the first place, Beauchamp advised, noting, for example, it could be having a free lifestyle while providing for your family, helping small and midsize business owners increase profits, or selling processing as a stepping stone toward other services. Knowing your purpose gives you an intrinsic process to move forward, and our values determine our behavior and create a habit and pattern of how we interact, he stated.
Like many successful professionals, Beauchamp believes goal setting and habit formation set the stage for success. The Life Design Workshop, one of numerous online tools and resources included in his book, helps MLSs master the daily sales process and identify what's most important to them.
"In life and in payments, everything is connected," Beauchamp said. "If one integration doesn't show up, it affects everyone else. Living in alignment with your values and life purpose will help define your outcomes and change what's possible."

Dale S. Laszig, senior staff writer at The Green Sheet and managing director at DSL Direct LLC, is a payments industry journalist and content development specialist. She can be reached at dale@dsldirectllc.com and on Twitter at @DSLdirect.
The Green Sheet Inc. is now a proud affiliate of Bankcard Life, a premier community that provides industry-leading training and resources for payment professionals. Click here for more information.
Notice to readers: These are archived articles. Contact names or information may be out of date. We regret any inconvenience.
Prev
Next