The Green Sheet Online Edition
June 10, 2019 • Issue 19:06:01
Letter from the editors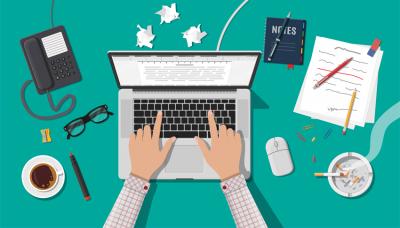 Ongoing education is an imperative for those who are serious about establishing the kind of mutually beneficial relationships with merchants that lead to a rewarding, lucrative career. Lucky for today's payments professionals, the training options at our fingertips have never been better. Most are self-directed, which enables students to study where and when they like, and at their own pace.
This issue's lead article describes several payments education offerings and includes perspectives from program designers and participants on leveraging professional development programs. Offerings are varied, comprehensive and inviting. Even if you're an industry veteran, it couldn't hurt to explore and shore up your knowledge in our ever changing industry.
We continually endeavor to contribute to your ongoing professional development, both in our website content and in our magazine, particularly the Education and Views sections. In this issue you'll find out why one expert believes the comprehensive, varied offerings at the ETA's annual Transact show make it a must-attend event. You'll also hear from the CEO of an ISO that offers a cash discount program merchants have embraced ‒ only about 10 percent of merchants who try it switch back to traditional processing. In addition, you'll find out why copying the competition is the last thing an MLS should do, explore the potential of entering the health and beauty market, and learn about recent developments in the contactless payments realm.
In addition to product and company profiles, as well as briefs on recent awards, research appointments, acquisitions, partnerships and other milestones; we've included highlights from a sampling of breaking industry news stories posted recently at www.greensheet.com. These include developments in cannabis payment processing, both legislative and corporate; the Global Payments/TSYS agreement to merge; Square's addition of bitcoin to its Cash App; contactless payment for mass transit fares in New York City; research reaffirming the value of two-factor authentication in fraud prevention; and a ThreatMetrix/TSYS study detecting increased mobile fraud.
We'd love to know what kind of training you received when you entered the payments fray and what type of ongoing education you favor. We will also welcome your feedback at greensheet@greensheet.com on the articles found within these pages. Let us know what we're doing right. If you see areas where we can improve or if you'd like us to delve into an underreported topic, please drop us a line. And, as always, please send your news in press release format to press@greensheet.com.

The Green Sheet Inc. is now a proud affiliate of Bankcard Life, a premier community that provides industry-leading training and resources for payment professionals. Click here for more information.
Notice to readers: These are archived articles. Contact names or information may be out of date. We regret any inconvenience.
Prev
Next