The Green Sheet Online Edition
December 10, 2018 • Issue 18:12:01
News Briefs
Editor's Note: Following are excerpts from news stories recently posted under Breaking Industry News on our home page. For links to these and other full news stories, please visit www.greensheet.com/breakingnews.php?flag=previous_breaking_news.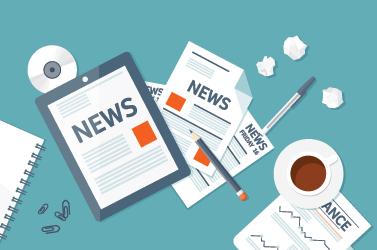 Electronic payments growth continues at healthy clip
Electronic payments volume was up 3.8 percent, worldwide, during the third quarter 2018 compared to the same three-month period last year. The increase was almost four times the growth in average tickets during the same period, according to the latest SpendTrend report from First Data Corp. Third-quarter growth was even stronger in the United States, where spending increased 4.9 percent year-over-year, slightly outpacing growth for the second quarter. Growth in ecommerce transactions (at 5.7 percent year over year) outpaced growth in the brick-and-mortar channel (4.5 percent). Ecommerce transactions accounted for 33 percent of all spending at First Data merchants, up from 30 percent in the second quarter. First Data analyzes transaction data for domestic and international clients and regularly reports data trends.
Bluefin, Destiny Solutions bring P2PE to higher education
Payment security provider Bluefin partnered with Destiny Solutions, a software services company specializing in higher education. The partners will roll out Bluefin's Payment Card Industry Data Security Standard-validated point-to-point encryption (P2PE) solution throughout college and university environments, enhancing security and delivering a strong return on investment, representatives from both companies stated. Greg Cornwell, head of global sales at Bluefin, said the solution will encrypt credit and debit card data at point-of-entry and decrypt it using Bluefin hardware security modules. Participating merchants on the Destiny One platform will use PCI-approved point-of-entry devices. "PCI-validated P2PE takes valuable payment data and renders it useless to hackers by encrypting it immediately upon swipe, dip or keying into the terminal," Cornwell stated.
Study IDs card fraud as top retailer concern
A new report from the National Retail Federation and Forrester Research Inc. revealed that card fraud remains a top concern of retailers, despite the migration to EMV (Europay, Mastercard and Visa) technology. And their biggest concerns center on card-not-present fraud. The new NRF-Forrester report, titled State of Retail Payments, identified fraud as the top payment-related challenge facing retailers, cited by 55 percent of those surveyed for the report. Other top payment-related challenges include: cost of card acceptance (cited by 49 percent) and chargebacks (35 percent). "In a post-EMV world, fraud is shifting from in-person to ecommerce channels, so retailers have been busy bolstering their defenses to mitigate the increasing costs and risks of ecommerce fraud," the report noted.
Mobile apps vulnerable to breaches, experts warn
As Black Friday, Shop Small Saturday and Cyber Monday drew near, security analysts were warning merchants and consumers to protect personal information and payment card data online, in stores and in mobile apps throughout the holiday season. Rich Scott, chief commercial officer at EZShield and IdentityForce, advised payments industry stakeholders to rethink security in an increasingly mobile-first world. "People tend to feel safer when transacting on their mobile device," he said. "But mobile devices can be a gateway to identity theft and corporate data breaches, and apps are susceptible to malware, spyware and privacy exposure." Scott noted that EZShield launched a new solution, Mobile Defense Suite, to protect consumers and merchants from potential security incidents and data breaches.
Brace for an uptick in fraud attempts this holiday season
Merchants aren't the only ones pulling out all the stops this holiday season; crooks are upping their games, too. The electronic payments company ACI Worldwide is projecting a 14 percent increase in fraud attempts between Thanksgiving and New Year's Eve, and a 17 percent increase in the value of attempted fraud. "The first step to fighting fraud is knowing what you're up against," said Erika Dietrich, global director for payments risk at ACI.
"Fraudsters prepare for the peak holiday season just as much as merchants and consumers do. By anticipating the increase in fraud during the holiday shopping season, and being aware of where fraudsters may be lurking, consumers and merchants can get ahead of fraudulent activity and protect themselves."
ACI's 2018 Holiday Season Merchant Fraud Forecast, based on transaction trends involving leading global retail brands, projects purchase volume this holiday season will increase 18 percent over 2017 totals.
Retailers kick off holiday season with a bang
Retail sales are being buoyed by a booming economy as evidenced by sales data from the first full weekend of the 2018 holiday shopping season. Retailers – online and brick and mortar combined – rang up well over $30 billion in sales this past weekend, according to preliminary data from several sources. On Cyber Monday, ecommerce sites made $7.9 billion in sales, an increase of 19.3 percent over sales totals for Cyber Monday 2017, reported Adobe Analytics, which keeps tabs on online sales.
But many consumers didn't wait until Cyber Monday to start online shopping sprees. Adobe noted that ecommerce sites pulled in $3.7 billion on Thanksgiving Day, and a record $6.22 billion on Black Friday. In addition, total spending at independent retailers and restaurants on Small Business Saturday reached a record high $17.8 billion, according to data compiled by American Express Co. and the National Federation of Independent Businesses.

The Green Sheet Inc. is now a proud affiliate of Bankcard Life, a premier community that provides industry-leading training and resources for payment professionals. Click here for more information.
Notice to readers: These are archived articles. Contact names or information may be out of date. We regret any inconvenience.
Prev
Next