The Green Sheet Online Edition
November 12, 2018 • Issue 18:11:01
News Briefs
Editor's Note: Following are excerpts from news stories recently posted under Breaking Industry News on our home page. For links to these and other full news stories, please visit www.greensheet.com/breakingnews.php?flag=previous_breaking_news.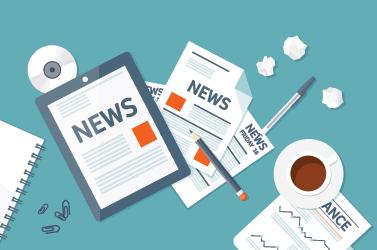 Apple Pay is the go-to digital wallet for most debit card users. This is according to new data from Auriemma Consulting Group. An Auriemma study of debit card issuers indicates that Apple Pay comprises 77 percent of mobile wallet transactions, leaving little market share for competitors Samsung Pay and Google Pay, which account for 17 percent and 6 percent, respectively.
Anita Solaman, director of Auriemma's Debit Management Roundtable, said high usage rates for Apple Pay may be a matter of demographics. "Apple users skew younger, and younger consumers are more likely to be debit [card] users," she said. Financial institution support also plays a role, she suggested.
Recent research conducted by Selling Power on behalf of ValueSelling Associates Inc. found reaching prospects is the top challenge salespeople face in setting up initial meetings. Fifty-four percent of initial meetings required more than five touch points to secure an appointment. This applies to phone and in-person meetings.
The study, titled B2B Prospecting Challenges: From the Front Lines, surveyed 160 sales professionals in a variety of roles. Nearly 6 in 10 respondents stated that getting the prospect to respond was the biggest challenge (59%), followed by access to the real decision maker (46%), finding the correct contact person (32%), and getting a referral or introduction (25%), researchers noted.
A Colorado convenience store chain heralded a new format that melds features of a convenience store with the product selection of a natural grocery and a fast casual restaurant. Plus a mobile app will allow customers to order and pay ahead of time. In a recent press release, executives at the company, Choice Market, hailed the new format as "disruptive."
A new Choice Market store, slated to open in Denver in 2019, will include a 2,700 square foot c-store, as well as fuel pumps, electric vehicle supercharging stations, a bike-share terminal and electric scooter charging stations, the company said. Customers will be able to skip the checkout process entirely, order and pay ahead of time with the Choice Mobile App. Shoppers who wish to pay at checkout via in-store POS will be able to do so, too. The company also expects to make beer deliveries once a pending change in Colorado's liquor laws takes hold.
Visa Inc. issued Cash Discounting and Discount Offers Explained, a new bulletin devised to clarify what is and is not permitted under Visa Rules for cash discount programs. Visa stated that because of the increasing popularity of cash discount or discount offer programs, it is "reminding U.S. acquirers, merchants, processors and agents that discount offer programs should be evaluated to ensure compliance with the Visa Rules."
Jonathan Razi, CEO of CardX, said his company welcomes Visa's guidance. "Visa's bulletin gives our industry much-needed clarity: 'cash discount' is not a loophole within the rules, and merchants that add a fee at the point of sale must comply with the requirements for surcharging, regardless of what they call the fee," he told The Green Sheet. Razi believes Visa's clarification will "not only help customers avoid unfair fees charged to debit cards, but also help merchants and sales professionals know what to look for in a compliant solution."
James Shepherd CEO at CCSalesPro and co-host of the Merchant Services Podcast, warned that Visa's move is a "declaration of war" on cash discounting service fees. He stated the bulletin "made it clear that Cash Discounting as it exists in the merchant services industry is not compliant with Visa Rules."
Sixty-six percent of businesses recently surveyed by IDology said balancing fraud reduction and customer friction is their greatest challenge in fraud prevention, up from 40 percent a year ago.
"Consumers want protection, but they also want convenience. While fighting fraud it's important to remember that the vast majority of transactions that occur each day aren't attempted fraud; they're legitimate customers," the IDology 2018 Fraud Report states.
Identity verification increasingly has become a revenue driver and a tool for reducing risks. Evidencing this, a majority of firms IDology surveyed (85 percent) said it can be a strategic differentiator, despite being more complicated.
Philadelphia-based FreedomPay revealed Oct. 24, 2018, that it has added Apple Pay to DecisionPoint Network (DPN), a digital platform that brings merchant messaging, advertising and value-added services to POS screens. Apple Pay's simplicity and ease-of-use complements DPN product and services while providing consumers with privacy, security and access to their credit and debit card benefits and reward programs, company representatives stated.
In an interview with The Green Sheet, Christopher R. Kronenthal, president and chief technology officer at FreedomPay, said DPN is part of a new retail era that is seamless and channel-agnostic. "Omnichannel as a concept is a vernacular trap, perpetuated by people who see supporting different channels as a problem," he said. "If you're not from payments, it makes no sense to have a discussion about channels."
Global digital payments are growing at a rapid clip, driven largely by developing markets, according to a new report from Capgemini and BNP Paribas. The trend should be a wake-up call for U.S. banks to rethink their payment strategies to focus more on emerging economies, said Anirban Bose, CEO of Capgemini's financial services practice. Corporate treasurers, too, added Bruno Mellado, head of international payments and receivables at BNP Paribas.
The World Payments Report 2018 forecasts a 12.7 percent compound annual growth rate for noncash payments worldwide through 2021. This comes on the heels of 10.1 percent growth from 2015 to 2016.
The Electronic Transaction Association will extend discounts and benefits to 2019 members who join the ETA or renew their memberships during the 2018 calendar year. "When you become a 2019 ETA member in the 2018 calendar year, you will have the first chance to join an ETA committee — even before current ETA members," the ETA wrote. "Plus, you will get the remaining 2018 months free of charge with all of the member benefits." ETA members have access to exclusive events, industry thought leaders and continuous updates on emerging industry trends.
These benefits can enhance members' career development by connecting them with industry advocacy groups and like-minded partners, clients and customers who face similar challenges. The ETA connects members with thousands of payment professionals, including ISOs, payment networks, financial institutions, transaction processors, mobile payment products and services, payment technologies, original equipment manufacturers and independent software vendors, the ETA added.

The Green Sheet Inc. is now a proud affiliate of Bankcard Life, a premier community that provides industry-leading training and resources for payment professionals. Click here for more information.
Notice to readers: These are archived articles. Contact names or information may be out of date. We regret any inconvenience.
Prev
Next